People inside prisons die. Inmates and guards get stabbed or punched too hard and sometimes the injuries can be fatal. Usually inmates who kill other inmates go to either death row or Ad Seg for the rest of their sentence. I have given a lot of thought to how this should work in Prisonscape. Fighting is an essential part of the game and usually there are consequences for these fights. But putting the player character in death row or Ad Seg is like death in traditional RPGs – Game over, mate.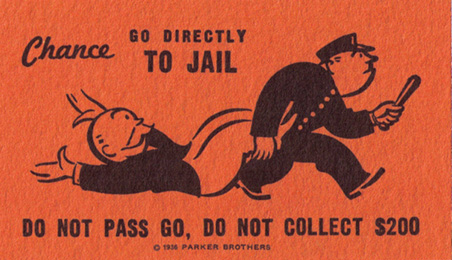 So either I remove these from the game altogether, follow the 'snitches get stitches' rule (no inmate will snitch about the player killing someone) or integrate Game Over to Prisonscape. I haven't made a decision on this yet, but it'll probably come to me when we have an actual game to play and use as a test playground.
Another big question is how to simulate the pass of time in prison. Inmates have sentences varying from few months to Life, and the main character is very likely to spend at least a few months inside. What if the player gets beaten up and goes to the hospital for a long period of time? What if he beats up other inmates and gets a trip to the hole for a few weeks? What happens to all the jobs he hasn't accomplished? Will people react differently when they meet him again? For these scenarios I have created a timeline system that all the jobs and events use. Some key jobs (those that are relevant for the progression in the game) will still be there when the player gets back, but many jobs will have time limits.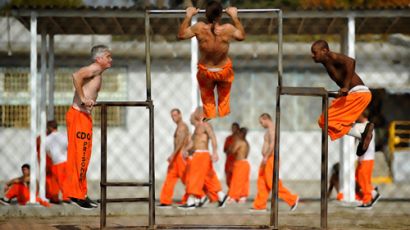 The character can move freely inside the prison for a limited time each week. This is when the player can do jobs, get to know other inmates, fight, etc. Each of these sessions represents all the spare time for one week inside the prison. In the beginning of each week you also have to choose what extra activies you want to concentrate on during that week. This can be for example reading books or working out (See the previous blog post about training).