Hi guys,

First of all, thank you for all support on steam greenlight. We're working so hard to finish the game.
And Thank you for playing the demo and for all reviews received about the gameplay.
I have some news for you:
Dead army now have a new look.
Below you can see a simple comparation between old and new dead army.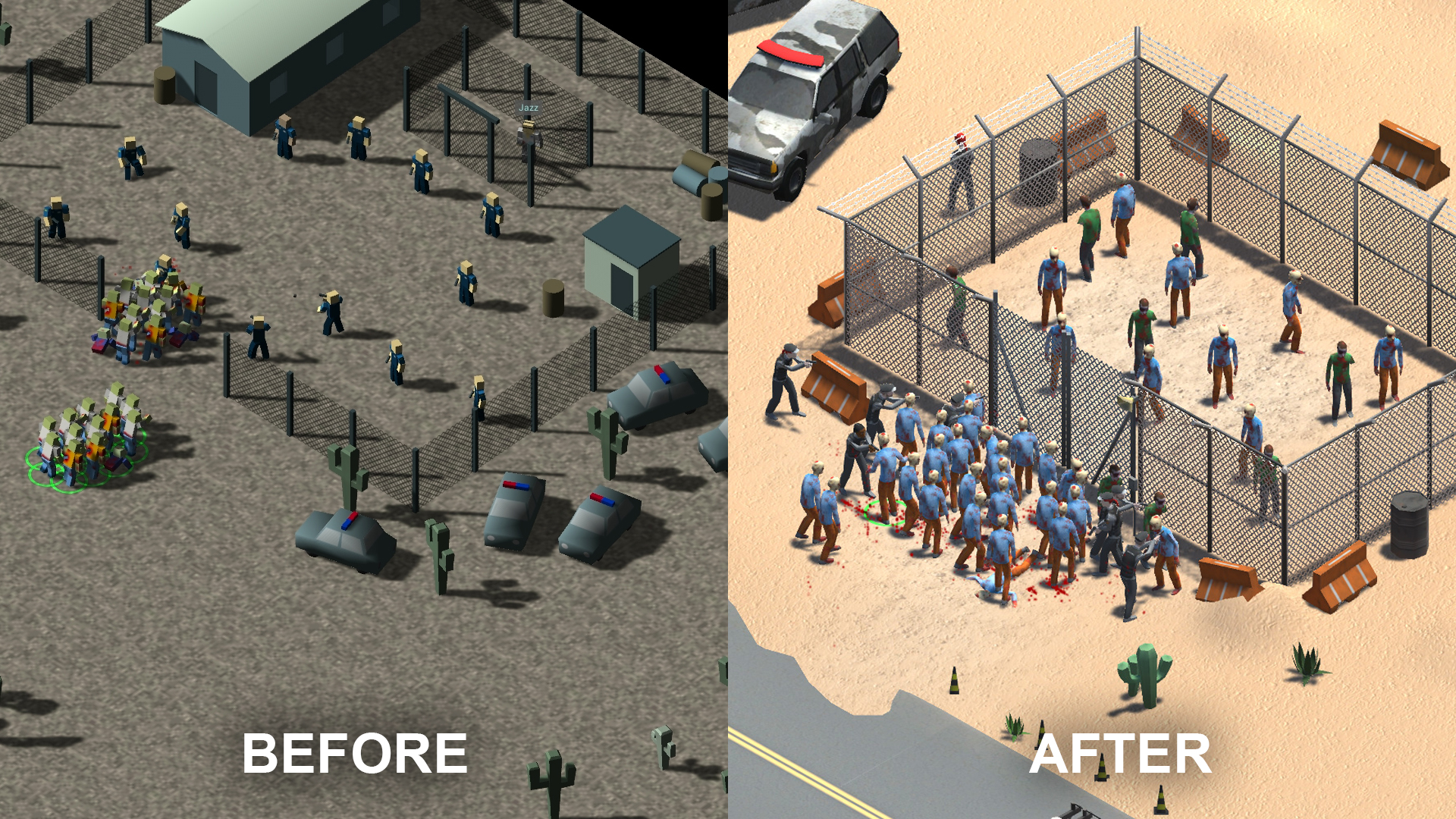 And this is only the beginning, we are working to improve AI and controllers in game.

We added formations to your group of zombies to improve your strategy
In the beginning you can make a rectangle formation and line formation.

Rectangle formation example: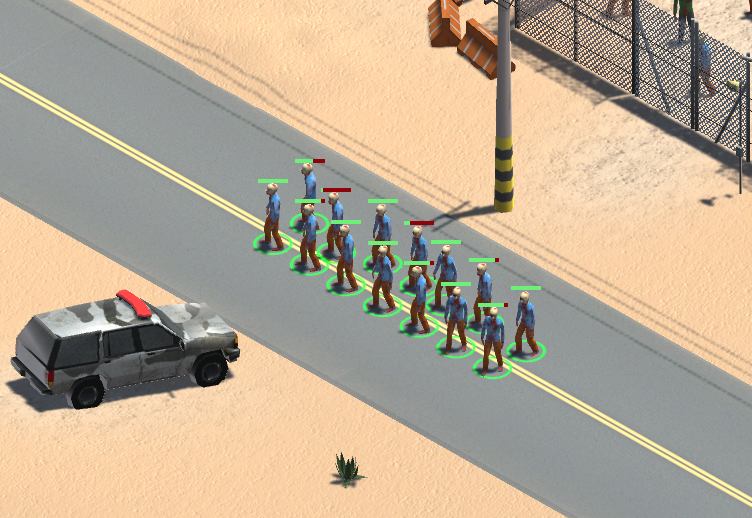 We are making a lot of tests to balance every unit type.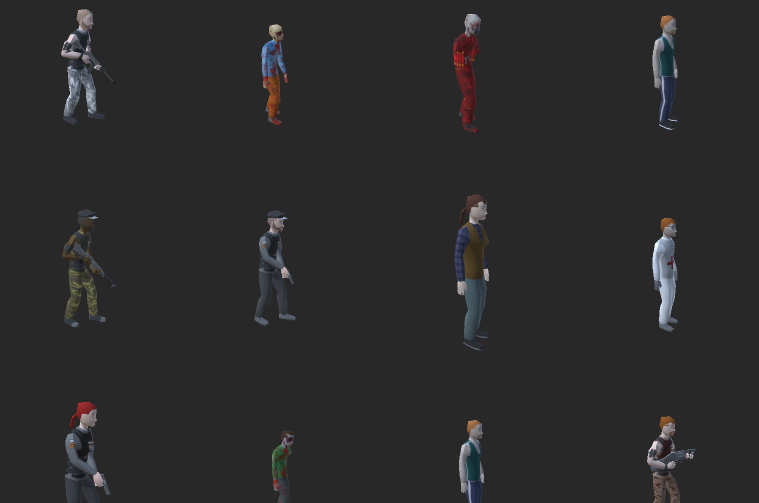 We hope you enjoy these changes.
Thank you for all support and stay tuned to more informations and news about the game.
Skyjaz Team