Update #010
by Jake

Hello! If this is your first time, there is already lots of content to explore with updates every Wednesday and Saturday live on Twitch. Go follow and get notified as I begin the stream. All development streams are uploaded to the Baby Duka YouTube Channel. DASH stands for Danger Action Speed Hero - the ultimate 2D, low-res platformer creation tool. The official reveal of the prototype was on 1st of February 2018.
Wow it's the 10th update! Which means five weeks of updating and developing. Awesome.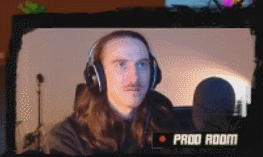 Playing Around With Moving Platforms and Grab:
The moving platforms have allowed for a fun mix of the grab mechanic and the momentum the platforms give when they are moving. In today's stream I made a level for playing around with it.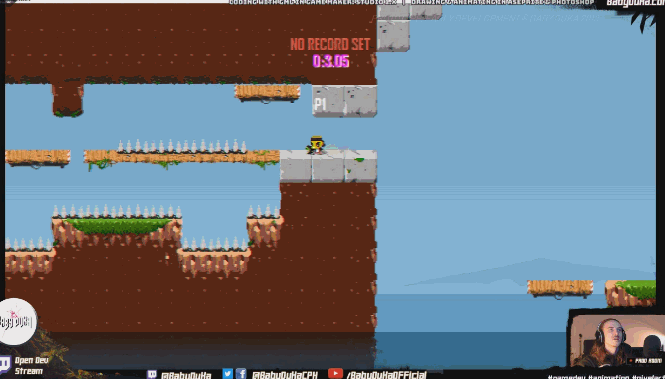 (Grabbing the moving platform brings the Buff Duck over the spikes safely but slowly)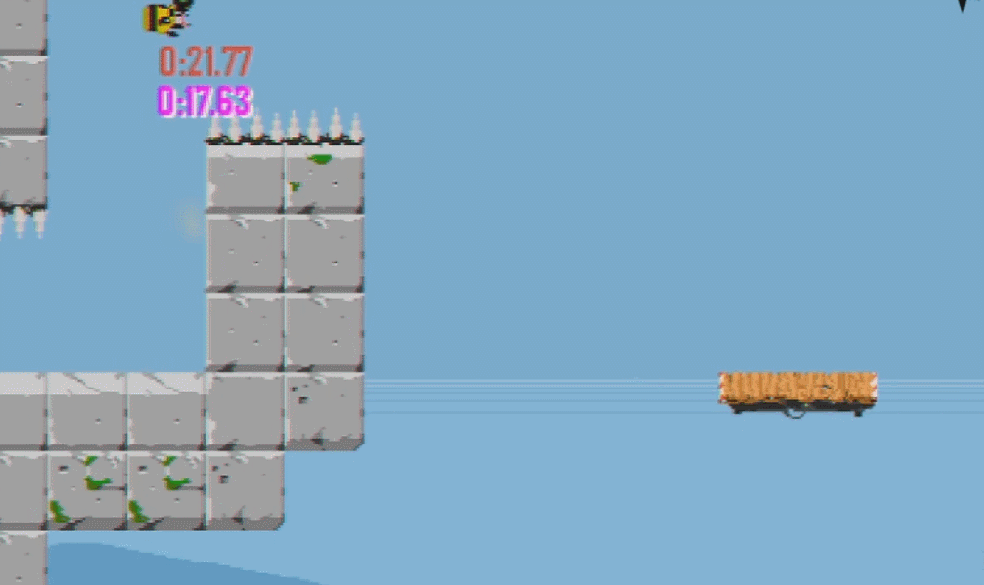 (Also nice to have a series of jumps on the moving platforms)
I think it's nice to show a bit of grab. I haven't really talked about it that much but it's fun. I want to allow arm crawl so the player can crawl over gaps etc. Let's see.
New Explosion Effects:
I added a shader which adds to the darks and lights of the surface as explosions occur.
Here is a slow motion captured of the explosion and the effects: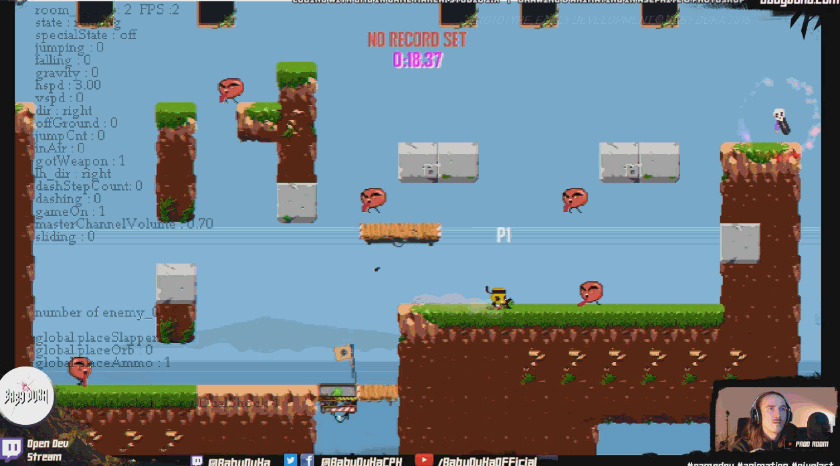 And some live action: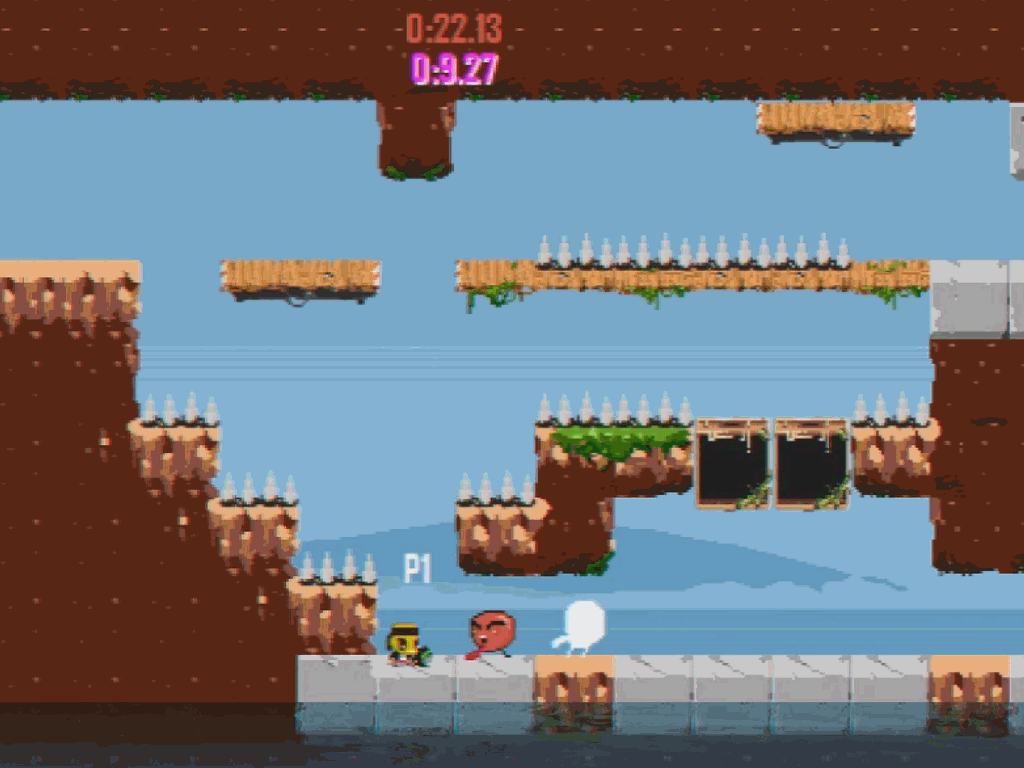 PROJECT STATUS: The Challenge

This week tested me, and I managed to handle some stress caused by a large number of loose ends and not enough relaxation. As you can see the process is very organic, fun and intuitive. Of course there is a production plan and design document, but the feeling of freedom and creativity is very solid during these work days which is good because that's what you, the player, should feel when playing the game!
Next week... I'll stop writin "Next week" cause honestly I have no clue what's going to happen next week :D
Watch the development LIVE on the Baby Duka Twitch channel every Wednesday (8pm GMT) and Saturday (6pm GMT)! Updates here on this blog both days as well.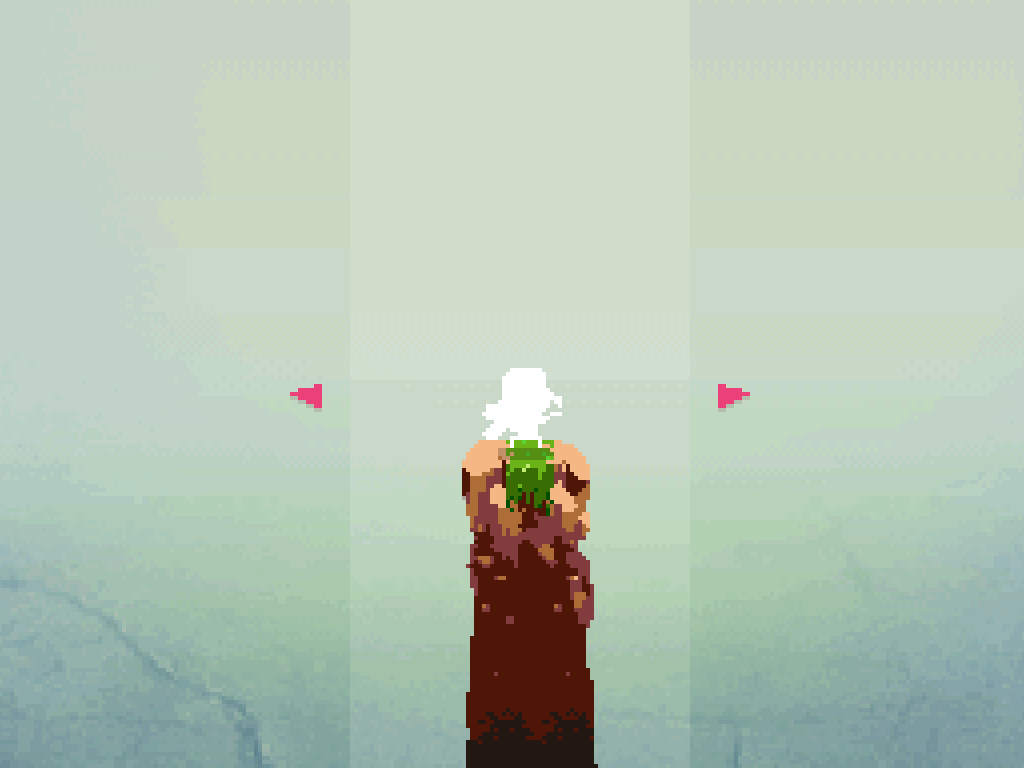 Gimme the sDASH!
- Jake, Baby Duka studio
NEWSLETTER on the new website ► babyduka.com
Open development stream ► twitch.tv/BabyDuka (Wednesdays 8 pm GMT, Saturdays 6 pm GMT