Danger Action Speed Hero **Update #004**
by Jake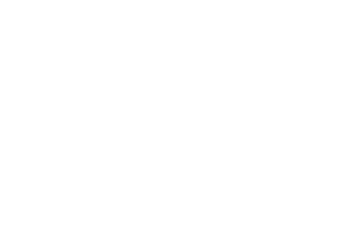 Fine-tuning and expert feedback:
Making a 2D platformer requires an engine which is very very solid. The player is going to have fun tweaking the numbers of the very player mechanics - turning it into what you think is the ultimate Hero. But before all that it's obviously incredibly important to have a set of numbers which make up for the default movement of the player character. And this must feel r-e-a-l-l-y solid and clean.
Friday I had platformer master and level design expert Jeppe Carlsen (140) come by the Baby Duka studio and after half an hour of Jeppe playing DASH I had lots of precious, wild feedback-notes on my whiteboard. Here's a couple of things which I looked into after Jeppe breaking the game:
The camera is now more smooth and the center offset is smaller. This makes the camera more calm.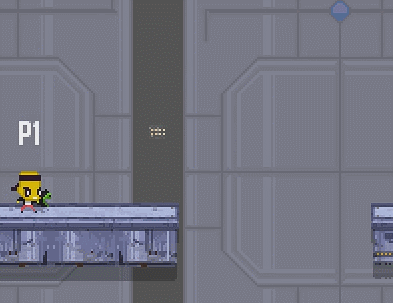 (before)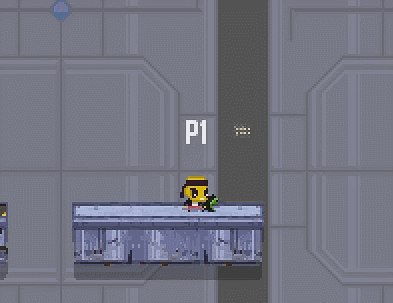 (after)
The overall speed, jump velocity and gravity is decreased only walk speed is increased. This makes for a more precise and steady game feel. There is a limit to have fast the untrained eye can focus when the resolution is 640 by 360 pixels.
The new and smoother movement also makes more visual space for the runCloud. The (dust) clouds are spawned when the player tops a certain speed variable.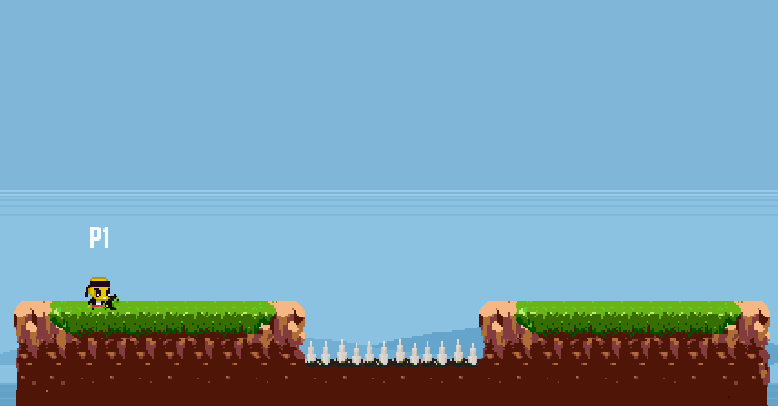 (the runCloud particles)
I have a list of things to go into after Jeppe's visit and in today's stream on Twitch I will be looking more into that.
Through this process of refinement I have been inspired to share some gifs of more before/after stuff. I will save it for next week but leave one here which is from week 1 in the studio December 2017: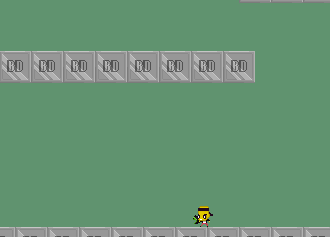 (Nameless prototype week 1)
Introducing the Hero Customization menu:
You can make your own levels, wrap them in a world, export and share the package. But you need to define the most important thing in every platformer: the heroic protagonist! The menu I'm creating will be a smooth menu with many variables for you to tweak:
Choose type of Hero (Rambo style, cute little monster, ninja, plummer, steak, silhouette with two white dots, etc.)
Toggle the list of Player Mechanics (Dash, quick dash, double-jump, wall-jump, etc.)
Choose Player speed and jump velocity (retro slow, slow, normal, fast, too fast)
Name the Hero (up to 28 letters! Wow!!)
Choose the voice of the Hero (We will be recording nonsense-language-sentences and outbursts to use when needed)
Choose the winner music theme
Choose Nemesis (kidnapper, brother/sister, jealous and ugly monster, evil manipulator, run-away parent, etc)
These ideas are currently being tested and I'm experimenting with how the design of the room is going to be. I've chosen to put the Hero on a central pillar on wrap a dynamic menu around the center.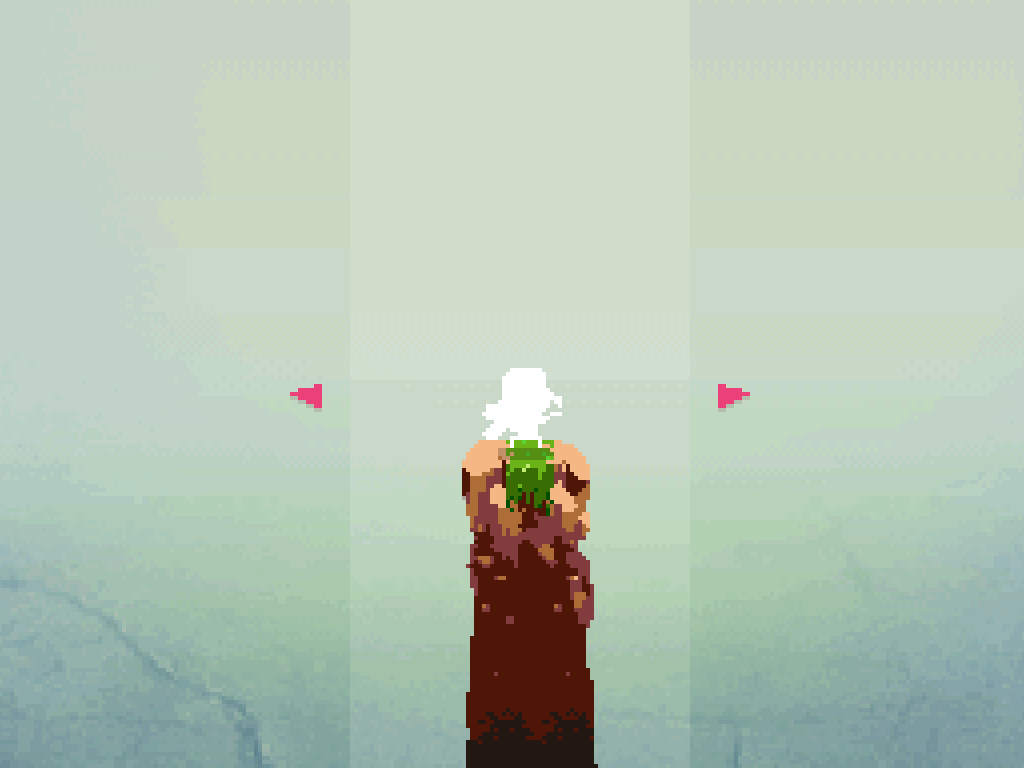 (selecting the Hero in the Hero Customization menu)
Lotsa hats:
I'm working solo-dev until may 1st and these weeks I'm wearing ~8 hats. Feels good, and I'm under a tall ceiling. There have been a lot nice comments and uplifting feedback (but also cruel, y'know the game) which is vital for the open development. I'm getting mod help from mrbmagic on Twitch sometimes which is a massive help. So bare with me if I loose focus for a sec the next two months :D There is nothing more I can enjoy in the world than waking up and slowly putting hats on my head and having fun until I lay my head down.
I am going to put out less graphical content the next week because the days will be dedicated to programming and programming. And some coding and scripting.
PROJECT STATUS: Everything is possible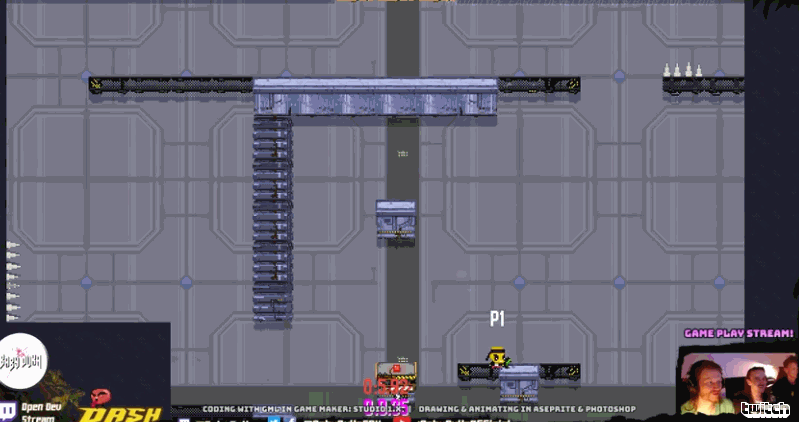 (gameplay stream from last Wednesday; best run: mrbmagic)
Still going strong here on the DB. A huge thanks to everyone who dropped by and who are reading the updates. I hope you find them inspiring and/or interesting, and if you have some feedback, why not leave a comment below?
As you can see the process is very organic, fun and intuitive. Of course there is a production plan and design document, but the feeling of freedom and creativity is very solid during these work days which is good because that's what you, the player, should feel when playing the game!
On Wednesday we will hopefully see the controls solidified and perhaps some more design to the Hero Management room!
Watch the development LIVE on the Baby Duka Twitch channel every Wednesday and Saturday! Updates here both days as well.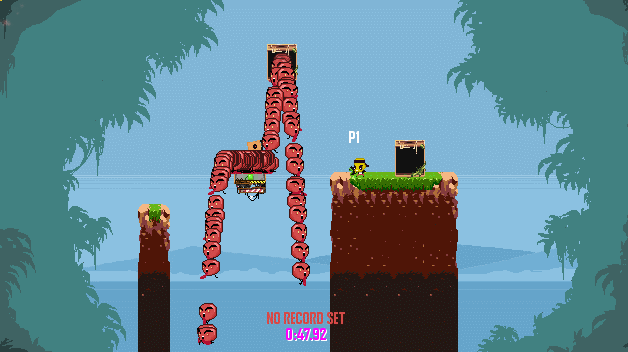 SMASH & DASH!
- Jake, the office
NEWSLETTER on the new website ► babyduka.com
Open development stream ► twitch.tv/BabyDuka (Wednesdays 8 pm GMT, Saturdays 6 pm GMT)