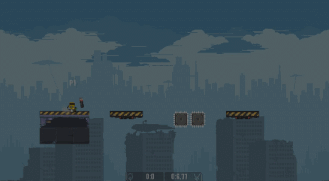 Update #023
Dear DASHers! Congratulations. It's been three months now since the work began on finishing a playable and enjoyable slice for you all. Every week I have updated the devblog here on IndieDB twice, as well as doing the devstreams on the Baby Duka Twitch channel. It's been fun!
And a game is coming to life!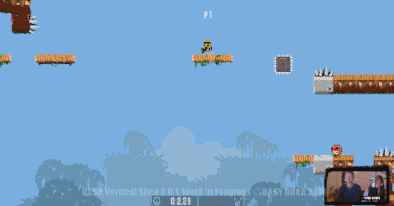 (Some gameplay from the test stream Saturday 28th)
---
If you're interested in becoming a tester (because you love DASH, the genre or style, or you simply are a platformer expert or an experienced speedrunner) go to this article in the devblog. Thanks!
If this is your first time, there is already lots of content to explore with updates every Wednesday and Saturday live on Twitch with development and game play. Go follow and get notified as I begin the stream. All development streams are uploaded to the Baby Duka YouTube Channel. DASH stands for Danger Action Speed Hero - the ultimate 2D, low-res platformer creation tool. The official reveal of the prototype was on 1st of February 2018. I'm a solo dev doing all the stuff myself so far ♥ The game is being developed in Game Maker: Studio 1.x
---
Test Results (Vertical Slice 0.0.1):
During last week a couple of people helped test the build, and I got a list to look after in order to get the slice into your hands.
Problems with collision and moving platforms
Enemies not acting correctly on moving platforms (fixed)
Imprecise when dashing into crates (fixed)
A more exciting dash
Bullets imprecise (needs collision line checking)
Problems with placing two spikes in the same tile
Can't place boxes on top of each other due to wrong mask check
A 'crumbling' tile
'Air Pump' ammo
A vertical-orientated enemy
These were some of the errors/fixes/enhancements in the game that I find to be important enough to fix, implement and enhance before you get to play the game.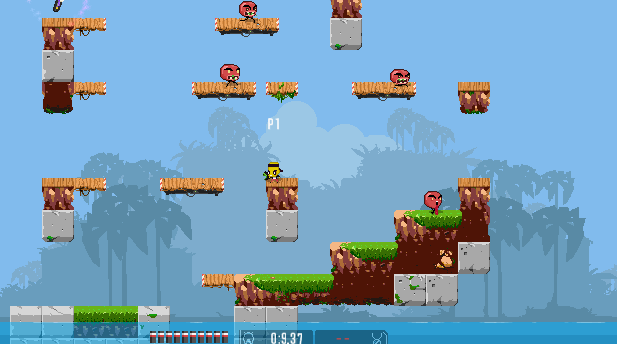 (Enemies on the moving platforms)
Indoor Shadow:
I finally got to implement the indoor shadows in the tiles when indoors like in the Halls of Metal theme in the Mech world.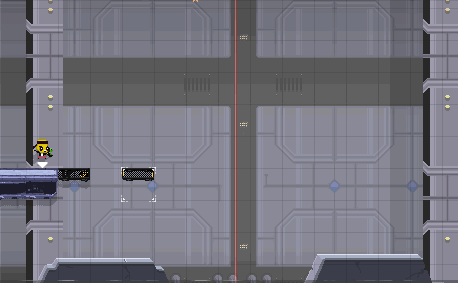 More Ghost Work:
The ghosts are now only appearing after clearing the level. They are less transparent but still relative to the distance of the player. To avoid too many similar sprites in a small area. It feels good. To race yourself :D

(Observing the ghosts...)
Action Text!:
Weeks ago, I had a thing for the joy of the repetitiveness of respawning once you die. Back then there was a gong sound effect as you spawned and a large and pink text popped up saying "GO!" or "ACTION!". For about a month the text wasn't working but I stumbled upon today and fixed it. When playing it's cool boost to the energy you need for your run(s).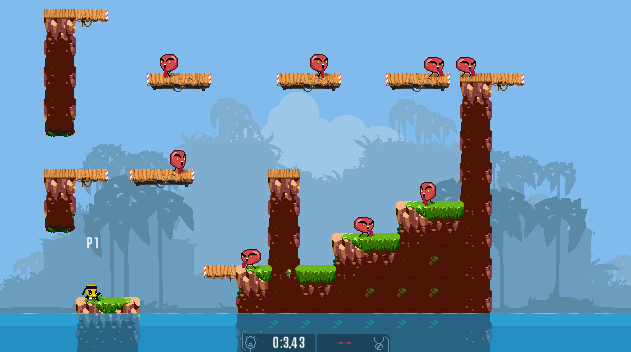 (Random action words as you respawn)
After the mentioned bugs and fixes, it is time to make the 2 player competitive part more solid. Right now there is a room set up for Hero vs Hero-mode which allows for local 2 player races to happen. Looking forward to showing more from this part of the game.
When Can I Get The Game?
As I mentioned some weeks ago, late May looks good. By then I should have at least an early alpha slice to share so we can get to build in compete in each other's levels. Yeah! Please check out this article if you wish to become one of the first players in the game.
---
That's all I had for today. Check out tonight's devstream!

DASH ON!
- Jake, Baby Duka studio (Copenhagen, Denmark)
NEWSLETTER on the new website ► babyduka.com
Open development stream ► twitch.tv/BabyDuka (Wednesdays 8 pm GMT, Saturdays 6 pm GMT