Time flew by and suddeny 2019 is around the corner! I have been putting a weekly and sometimes biweekly update up here on the DB and it sure is amazing to be able to slowly open the doors.
Run, create and compete in a community-driven 2D precision platformer world of explosions, Spitters and spikes! Double jump, triple dash or combine tricks into streaks of sick moves! Play with anyone everywhere in every level...
DASH is launching early 2019 in Early Access on Steam (aiming for mid February) (early pass: $13.99, 20% off at launch)
Final launch is set to late 2019 (aiming for August/September 2019) (final price: not set) for Windows, Linux, Mac and Nintendo Switch!
Share this on social media (gif below can be downloaded and used), join the Discord and go wishlist the game to make sure you get it when it's out!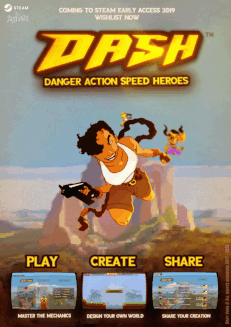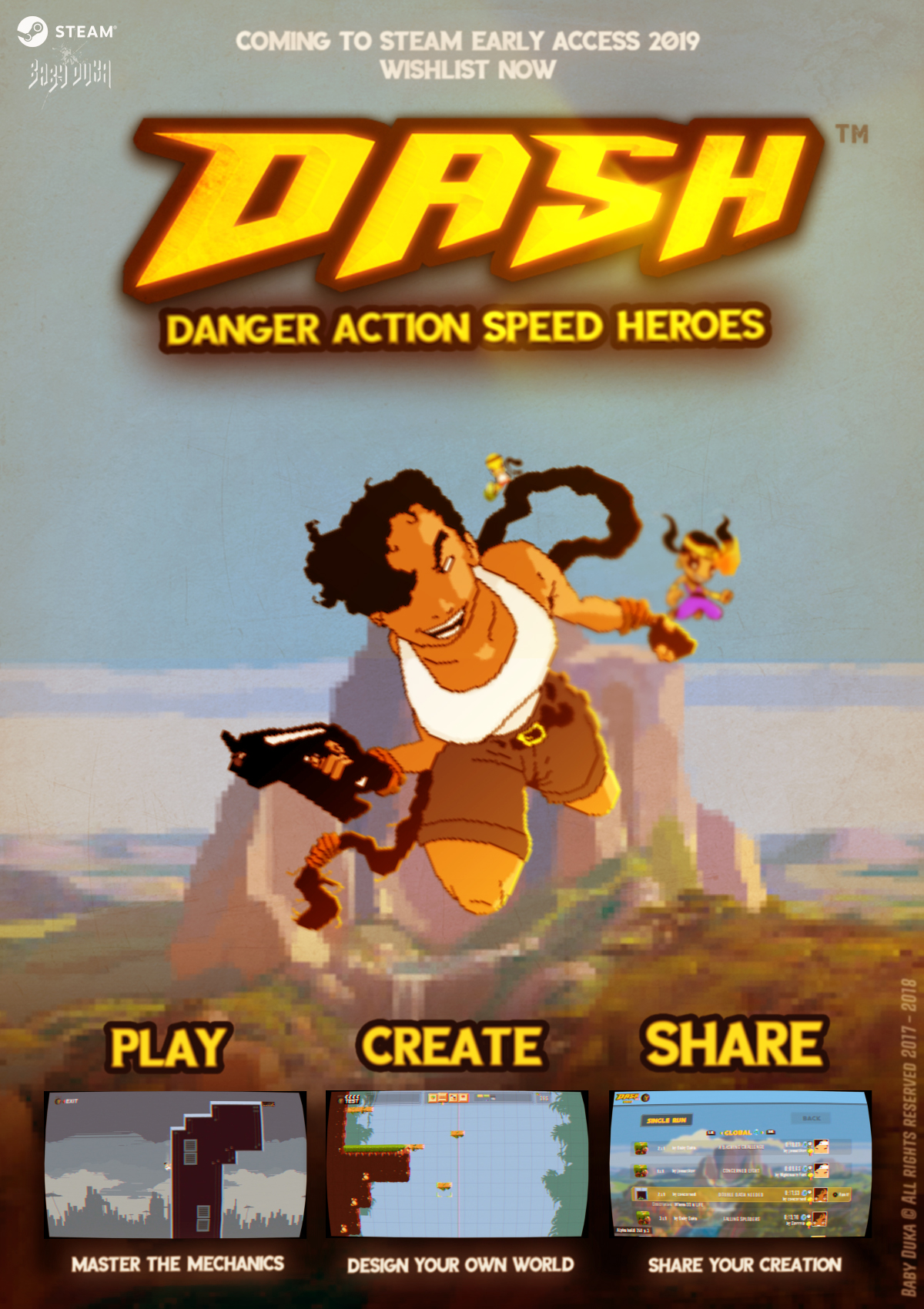 - BD