DASH Alpha Is Closed: How Did It All Go?
A sum up of a year of open dev, logs, gifs and good fun! Copenhagen, Denmark, baby Duka Studio

TL; DR ► Watch me sum up the dev here:
(The last dev stream of 2018 - find other DASH dev vids here)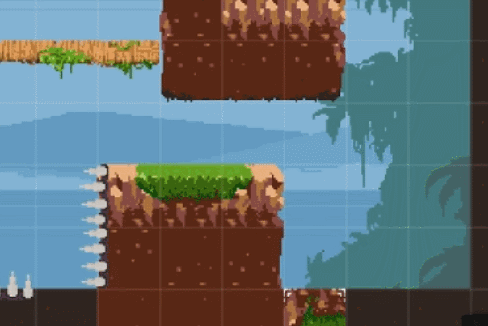 (No auto-tiling, only one theme... You had to place all tiles manually
without any scripts helping shape the environment, February 2018)
Getting the 2D World Into Shape:
Back in February last year all I had was a 2D platformer world with my own tweaked physics and editor directly inspired by my all time favorite Game Maker Slasher X Games now known as GravityShiftGames on YouTube. It had been a lot of fun just creating the world and since I'm able to do all the animation and audio myself everything could just its way into its own place one day at the time.
It wasn't until I noticed how captivating the speedrun part was back in December 2017 I really started digging into how I could make the world's most creative and competitive platformer. Obviously inspired by Super Mario Maker, I dug into what players were missing and what I could see was the following: the ability to create collections (Worlds) with your levels and the ability to create your own game modes and tournaments inside the game. And of course making a game for the pc (Windows, Linux) and consoles will make it easier for everybody to join!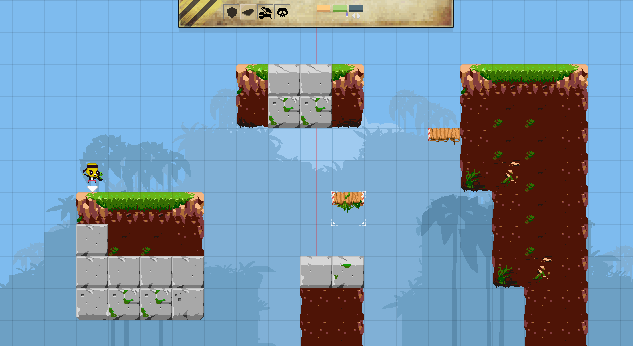 (Prototyping physics and main game tools, March 2018)
Getting the Testers and Trying Out Publishers:
I was happy to one day wake up to a retweet and good article by Alpha Beta Gamer whose audience seemed to really tap into the game. One morning I had over 400 emails from interested testers who loved what they had seen so far and wanted to be added to the newsletter. From April to May I worked to get the demo ready knowing that I had a whole lot of testers ready to play. Unfortunately I had planned that badly since it would take over two months of hardcore development until the database and server would be ready to communicate all the data needed to run DASH. We're talking about user-levels with all sorts of data, user replays, user descriptions, ratings etc. It would take weeks of testing before we were properly ready to host the community. And we lost some of the interest during that time.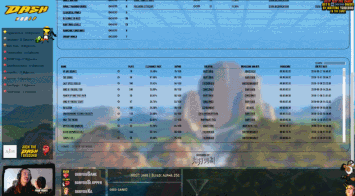 (DASH World and the social features, Twitch November 2018)
Philip aka Leary had joined the team while Concerned and B. Magic was testing the game on a weekly basis. B. Magic also created music for the game during that time. Leary is lead back end programmer and creator of the DASH World page which houses all user data and is personalized especially to each user. When we finally had everything up and running with as many users on out Discord as possible we ran the build. Of course they were tons of errors and bugs to fix but this is exactly why an early version of your game on a dedicated server such as Discord is a great thing. It was all in all just good fun, and since the membership was free and everybody just wanted to see the game get better, it all ran smoothly despite some major errors here and there.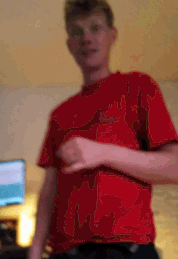 (Leary and his magic)
Perhaps it was a good time because we had spent those extra weeks planning for the game to run smooth, thus costing us some interest on the way. During these months a couple of publishers showed interest, and we worked hard to get into the Discord Store but the demo and the presentation was not yet as clear and solid as it needed to be. We still hadn't presented the game properly. We will continue to talk to publishers because we think it could be fun to expand and be able to share DASH with as many people from all over the world as possible. Also this part of development really showed how much work there is in creating and maintaining a social and creative (not only game but) platform! We managed to get players to create levels. We got streamers to compete. So all in all the testing worked, and we have cleared a lot of errors which is only thanks to the community on our Discord.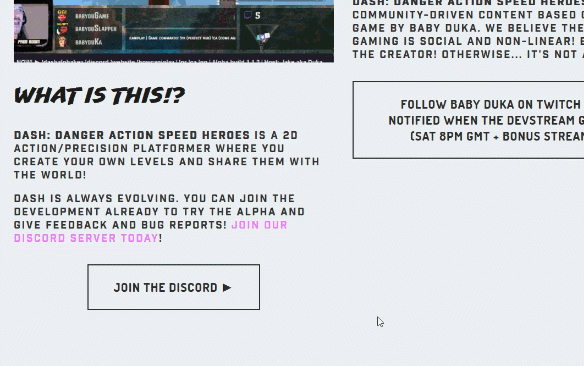 (Our Discord bot Botlife :D )
Open Dev:
Well, it sure is hard but it pays off. Around August I had to call time out on the streaming but until the summer 2018 it had been fun and a great challenge. It definitely shaped the community since the core users of the program was clearly coming from the days of introducing the game while creating it. At the beginning I did every Wednesday and Saturday on Twitch along an in-depth article here on IndieDB. It took a lot of time and even though I have some good tools and I'm fast on the keyboard, it was hard to keep the hours spent on promoting the game, down to something responsible. So I decided to stop streaming and writing devlogs on a regular basis and let Concerned stream as much as he wanted as he was testing anyway. This lasted for about 2 ½ weeks on a daily basis which also clearly affected the community. Users started to compete and create more. Others became inspired and started to stream themselves. Some cool YouTubers took a look at the game with the community too. But as soon as everyone stopped doing their streams on a regular or daily basis the game itself started to rest a bit - also because the "End of Alpha" vibe was in the server-air.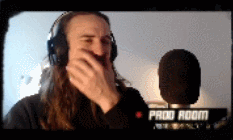 (Me, Jake, beating a world record on stream)
How Did It End?
We ended up basically implementing more than we had dreamed of. Which, as I mentioned, caused some of the community to fade away. Instead of spending four to six hours each day making sure our presence was established and to be in contact with as many interests, streamers, bloggers and journalists as possible, was simply under-prioritized in favor of the stability of the game and the small but solid and hard-working community. The plan is now to rest and work on some other jobs during December and then during January get ready to launch the exciting next phase: the Steam Early Access, getting ready to port to Switch and last but not least spending a whole lot of time marketing and creating presence.
We currently have about 150 users on our Discord, Wishlisted 50 times on Steam, 600 Twitter followers, 600 Facebook followers and about 100 people on a newsletter list. Not much, relatively, but since we almost didn't spend any time on marketing the game via press or social media it is a nice size of followers to go into next year with!
We currently have around 140 unique, creative, challenging and awesome user-generated levels live in the DASH World database!
We currently do not have a publisher deal, and we are continuing to finance the game through Baby Duka the production company. We would love to expand and make it possible for everyone in the entire world to play DASH, so we are still imagining the work with a publisher.
Here are some gifs of how the game ended up: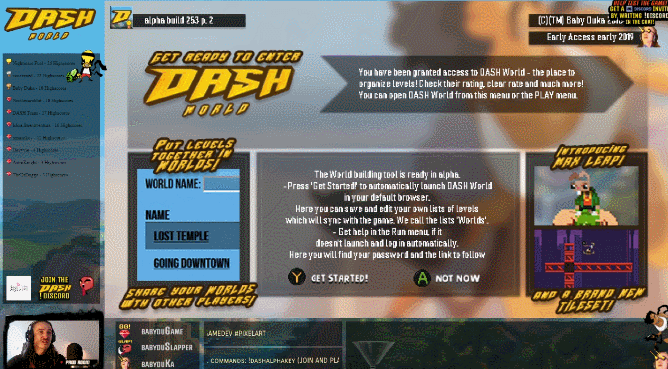 (Splash screen introducing new features and showing latest patch notes, Twitch stream)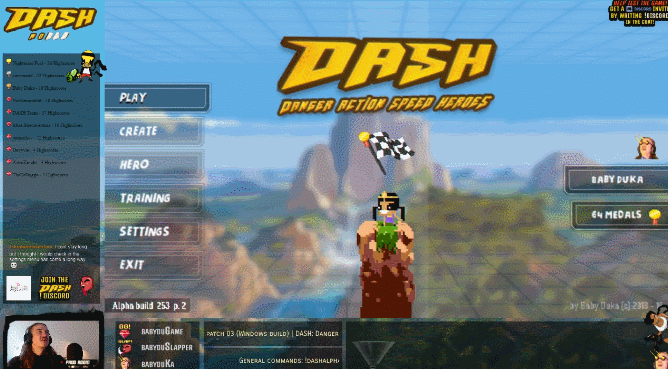 (The Main Menu as you enter the game, Twitch stream)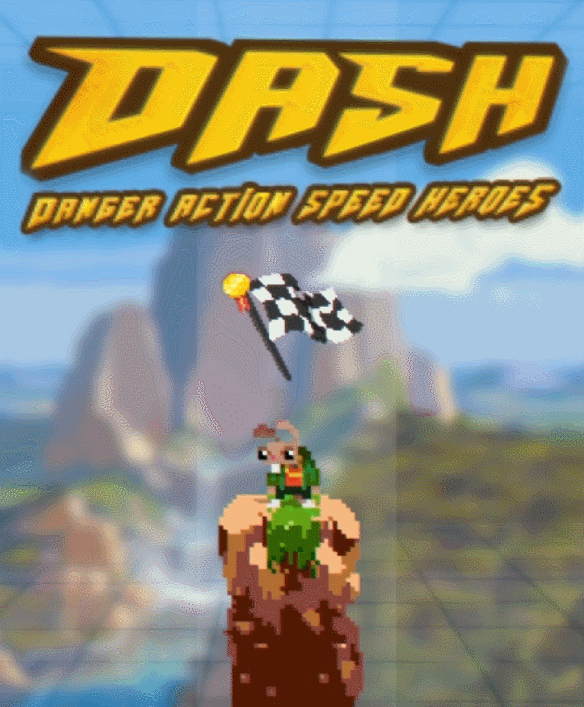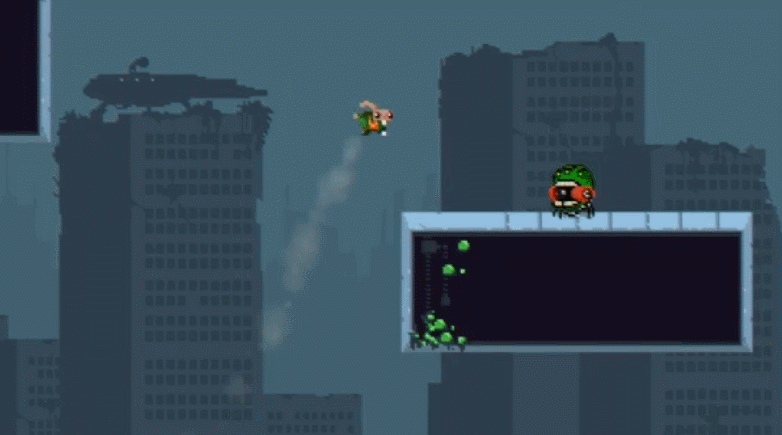 (Max Leap to close to the Sploder in the Ruined City landscape in the Alien theme)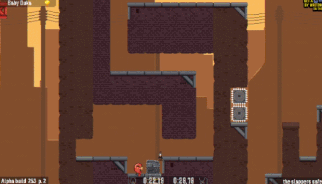 (Beating the world record will save your unique replay of your run to the server,
thus taking a little time to compress... It's alpha!! :D )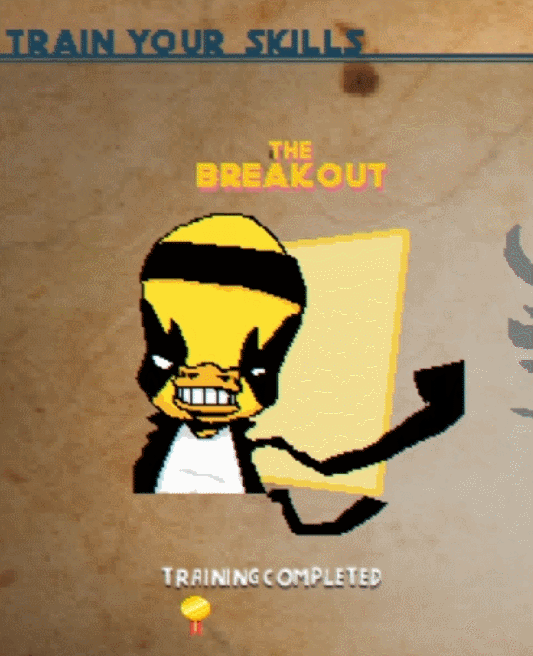 (The Training screen: 1st chapter - THE BREAKOUT, playing as Duffie)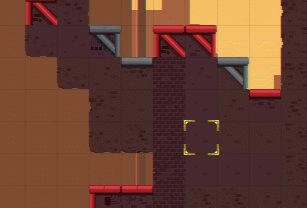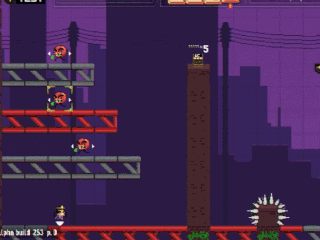 (The Rooftops theme; only added a couple of weeks ago)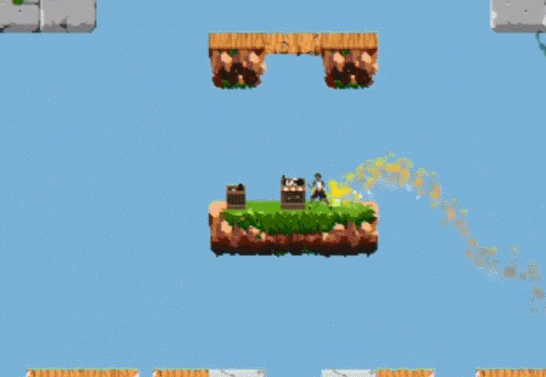 (The elemental power-up system: Red is fire which gives you the dash of fire, blue is air giving you extra dashes. Both power ups give you one hit points so that you will be able to take spit and slaps (even explosions!) from enemies)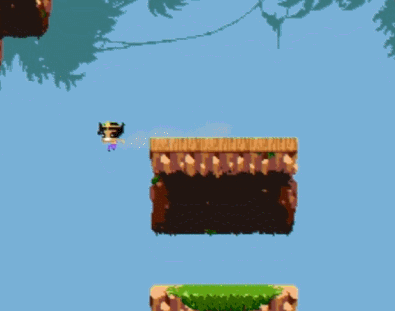 (The four different types of block tiles in each theme: plain, detail, heavy and heavy detail)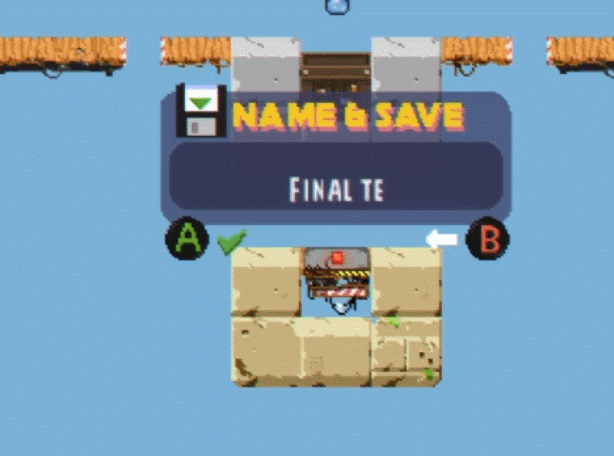 (Give your custom level a name!)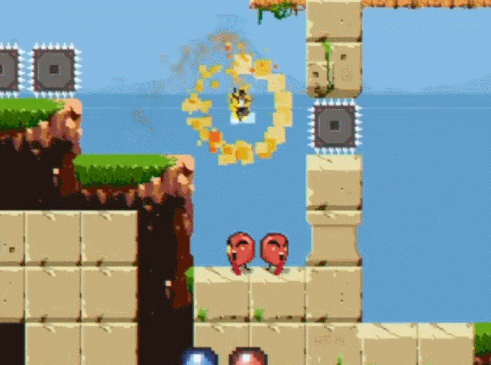 (The dash of fire, playing with the Raider)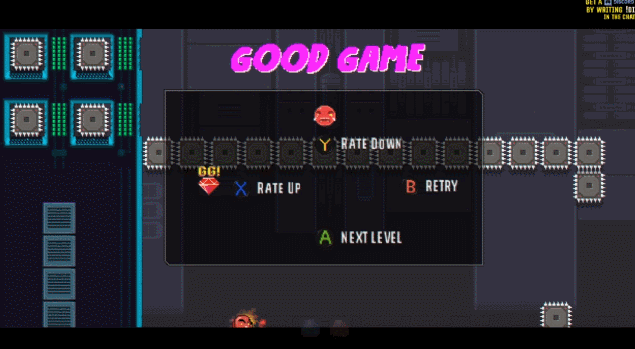 (Rating a level and automatically jumping into the next on the custom list of levels)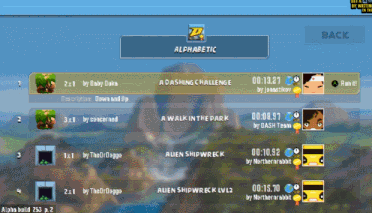 (Looooooots of awesome user-generated levels!)
Come join the DASHers: go wishlist on Steam in the meantime or go to babyduka.com to find out more!
- Jake and The DASH Team