Update #027
If this is your first time, there is already lots of content to explore with updates every Wednesday and Saturday live on Twitch with development and game play. Go follow and get notified as I begin the stream. All development streams are uploaded to the Baby Duka YouTube Channel. DASH stands for Danger Action Speed Hero - the ultimate 2D, low-res platformer creation tool. The official reveal of the prototype was on 1st of February 2018. I'm a solo dev doing all the stuff myself so far ♥ The game is being developed in Game Maker: Studio 1.x
---
Spicing Up the Hero Customization Menu:
I'm really happy to have come all this way. To be able put some time and fun into fiddling with the design of the Hero customization menu itself! It's a fetish of mine. Protagonists who you customize. In this case it is more the story and attitude of the Hero rather than the face, the outfit etc.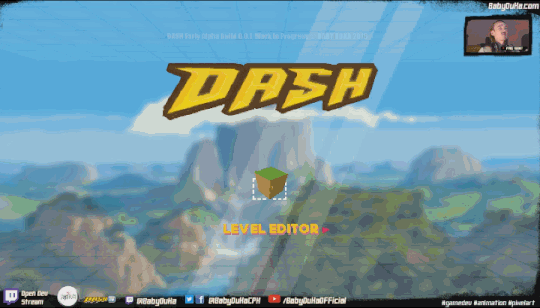 In the last update I spoke about the Hero's stats, weapons etc. Before I could get to integrate them in the menu, I needed to design the Hero's Personality tab (left one). The right tab is for displaying the Hero's stats (Speed, Jump Power, etc.) (see the last update). It should be ready for the Saturday stream.

(From left to right: Young Dragon, Cleo, Duffie and the Raider)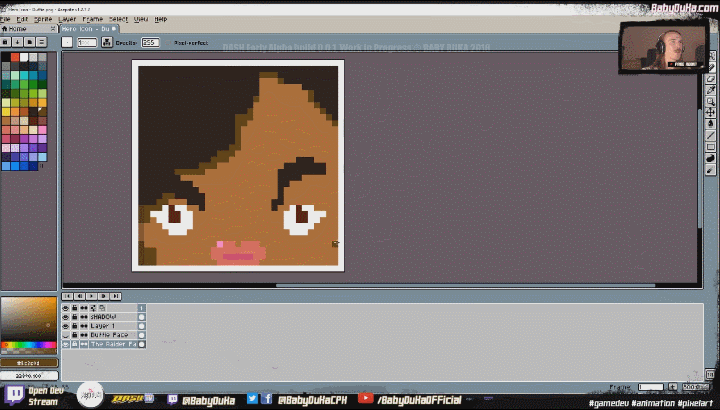 Improvements All Over:
It's a very juicy and satisfying time during the early alpha development. Here is a couple of shots of how cool things are starting to look!
Also, I mentioned late May/early June before as the deadline for the early alpha build. It doesn't mean that I am able to share the build yet. I am still figuring out the best way and when to launch the early alpha. More than 100 testers are ready and probably some more... I simply cannot wait to experience the game in your hands. But until then...
(Lots of ghosts!!)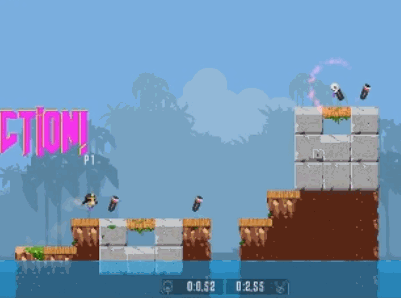 (Fire shoots out Cleo's crown)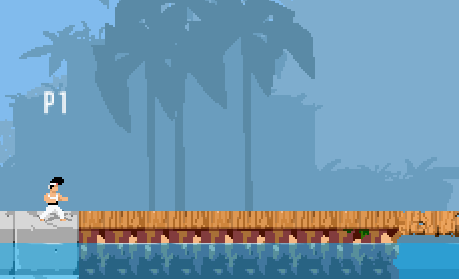 (Young Dragon practicing by the lake)
That's it for the 27th update.

I am very close to being affiliate on Twitch, so the Saturday stream will be 100% dedicated to getting new followers. Please spread the word, follow the Baby Duka Twitch channel and come watch at 6pm GMT on Saturday!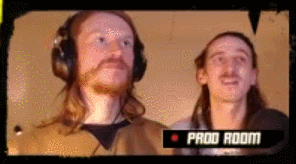 ---
Follow on Twitter to catch up on the development 24/7!
Thanks for reading, once again, and stay tuned!

DASH ON!
- Jake, Baby Duka studio (Copenhagen, Denmark)
NEWSLETTER on the new website ► babyduka.com
Open development stream ► twitch.tv/BabyDuka (Wednesdays 8 pm GMT, Saturdays 6 pm GMT