It has been a while since we published the last dev diary (January 2016). A lot of things happened during the last half a year so let's recap everything about Dark Train's development together with important stories about our team members.

Game:
Baseline of Dark Train completed! Sideline work has started.
What does it mean exactly? We have finished the main quests inside the train set. Every wagon has its own game content so now as it stands it is possible to finish Dark Train's primary storyline. We are currently focused on the sideline of the game which includes a system of factions, achievements and other stories or quests that you will be able to find in Border City.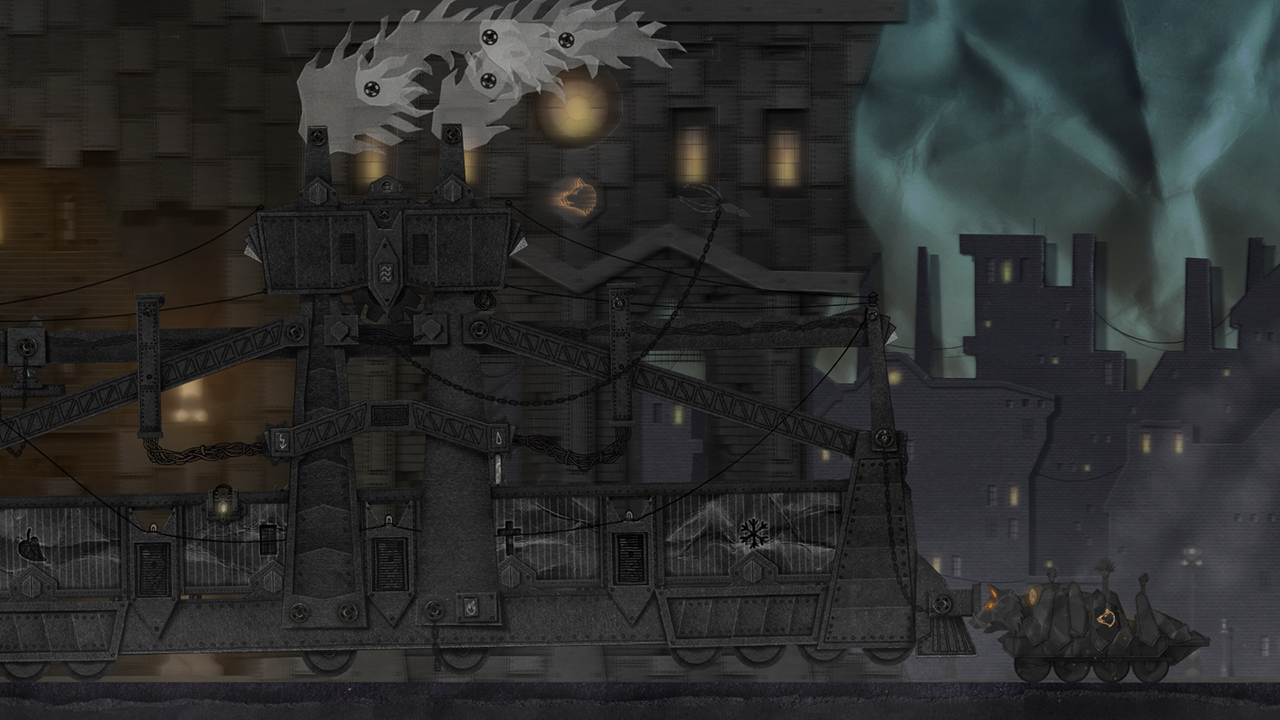 Factions
Talking about Dark Train factions… We have decided to write a standalone article that will introduce you to some of them. Stay tuned and expect two really memorable guilds, the Abnormitron and The Chimney Sweepers.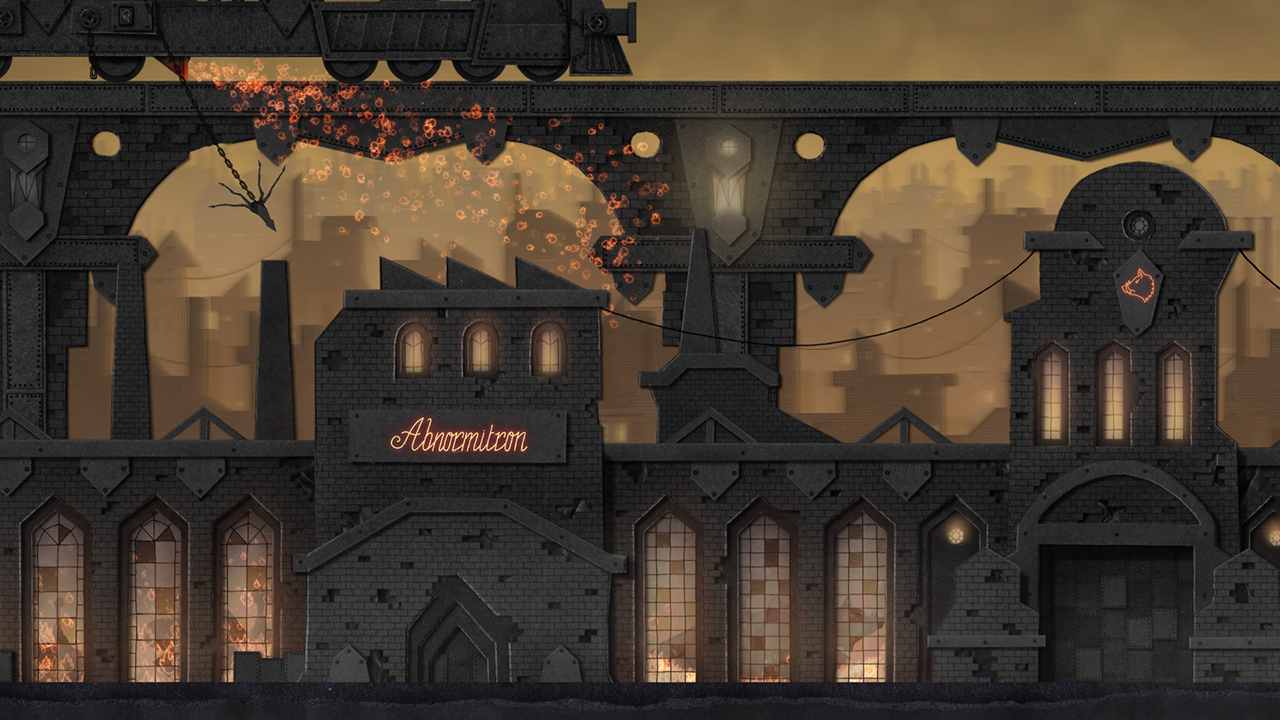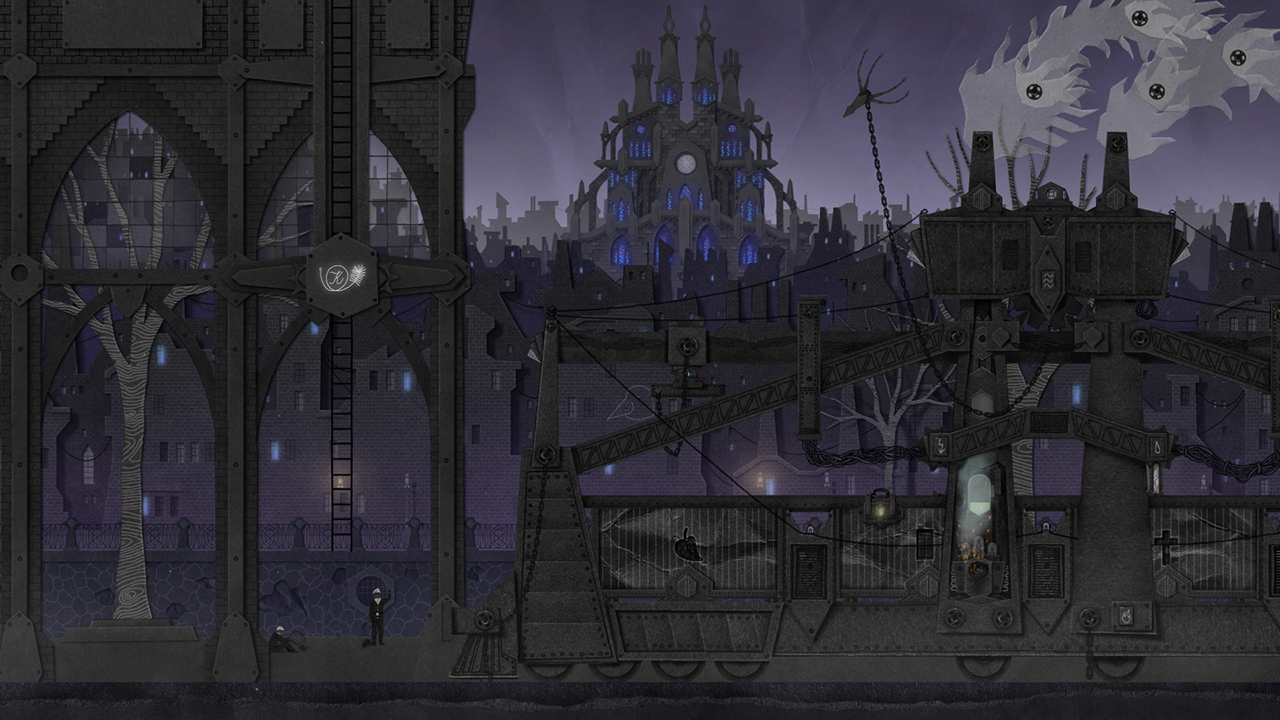 Sounds
Along with the Dark Train sideline we have made a new big step regarding the sounds in the game. For example, the sound effect for movement of the main character Ann 2.35f is now more mechanical which better corresponds to her story. The next big goal is to define new movement and interaction sounds for the Dark Train itself together with recording new sound material for all wagon combinations and their scenes.
Optimization
One of the minor problems that needs to be solved is the optimization of Dark Train. The game itself is unevenly more dependent on CPU than RAM. This affects only slow computers where the loading time between individual scenes tends to grow as the player progresses through the game. For now this problem doesn't bother us too much but it is definitely something that we want to solve in the future.
Beta-testing
The previous lines of this diary suggest that we are slowly moving to the final stage of Dark Train development. This means we are preparing a closed beta test of Dark Train! More info will be coming your way in September.
Tour:
In 2016 we embarked on a small tour across the Czech Republic. Paperash passed through these stations – Prague, Brno and Jablonec.
Prague, Bio Oko
The first stop dates back to February when we organized a live gameplay concert with our former composer Jan Burian. This event happened in the Prague cinema Bio Oko. It was the first time we tried a new type of Dark Train presentation format that is more about live sound-art performance bound to player actions. Despite a difficult preparation we really liked that and we want to try it once again at least.
Brno, Game Access
In April Dark Train braked in Brno, the capital city of the Moravia region. There, we attended a conference for game developers called Game Access. And after one of the really fancy after-parties our time has come, and we presented our game in a more traditional way – a commented gameplay of the current build.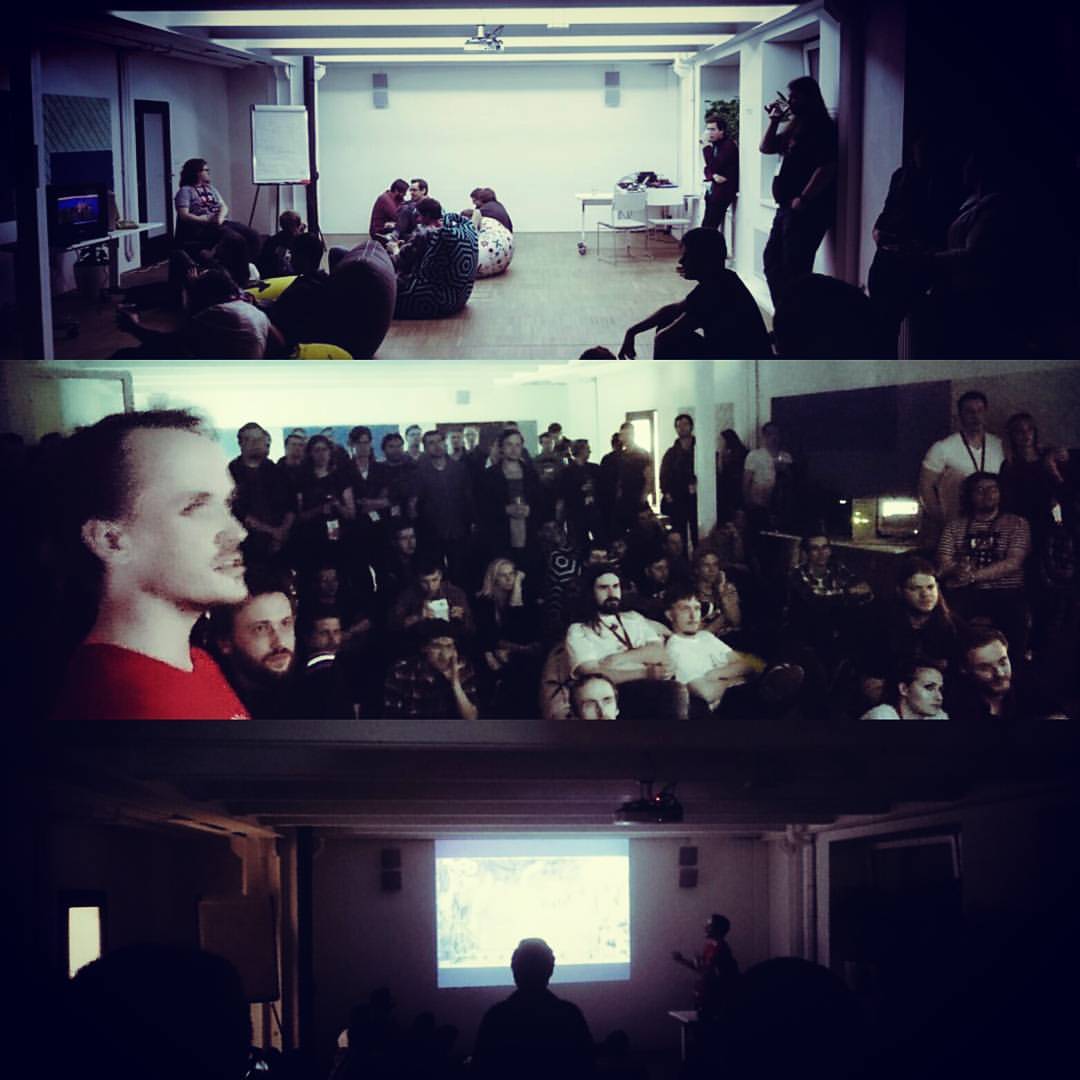 Jablonec, Kaplička Gallery
Only a few days later we docked our Steamboat Prokop and other paper models from Dark Train in a Jablonec local gallery called Kaplička (The Chapel in English). It was a really cold but beautiful day for such an event. The audience that came to the exhibition was really diverse – from little babies in children's carriages to parents observing our stuff with hot tea in their hands. We liked that!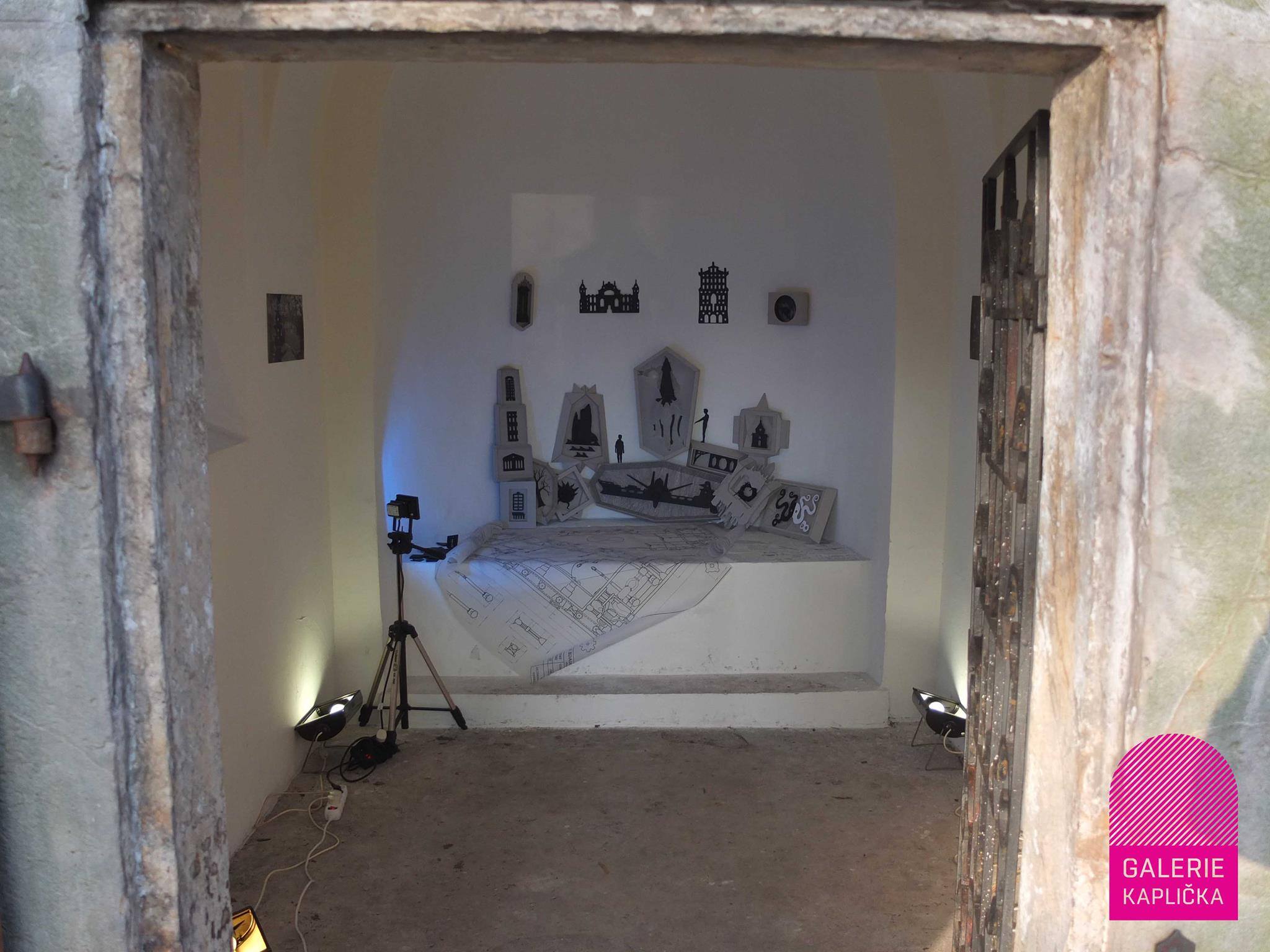 Brno, Kino Art
Back to Brno. During May we were invited to Brno for two reasons. First, our good friend had a wedding. Second, we were invited to the Museum Night at Kino Art alongside our friend Vladimír Kudělka and his game Rememoried. These two events happened in the same day so it was a little bit hectic. We also had a little scuffle with the lights in the cinema and with our broken game build but in the end Dark Train appeared on the big screen. So, somehow, we made it.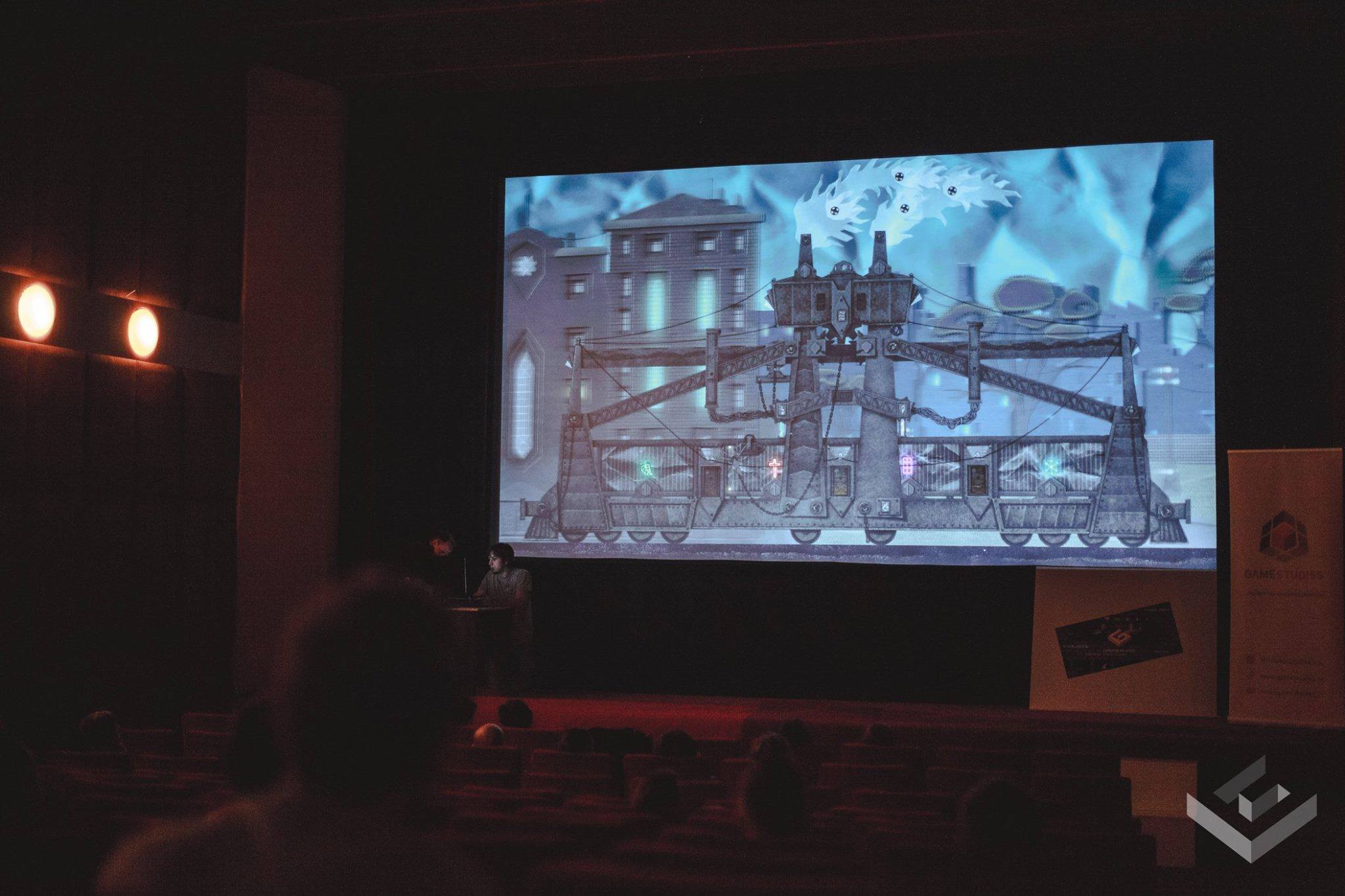 Prague, Game Dev Hub
The last stop came in June when we presented Dark Train together with Rememoried once again. It happened at a Prague game developers initiative, the Game Dev Hub. There, we received valuable feedback and were involved in an interesting discussion.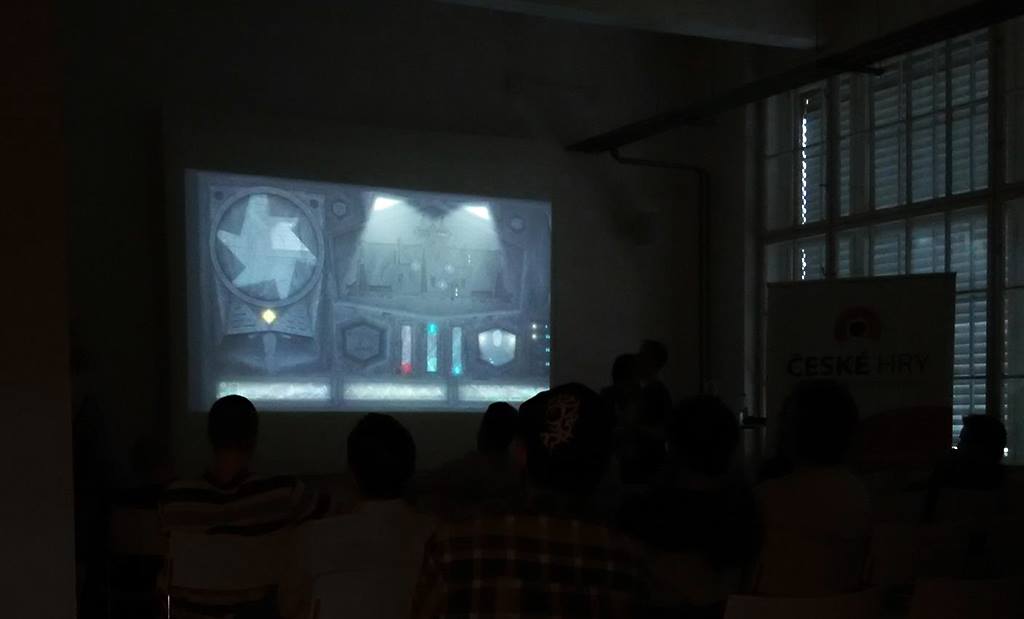 Team:
New sound composer
We have changed our composer as Jan Burian is no longer a part of Paperash Studio due to his personal and family reasons. We want to thank him deeply for everything he has done and wish him the best for the future. This situation led to us finding a replacement capable of making a sound of rails from paper and other specific oddities

So everybody please welcome aboard the train our new composer Stanislav Abrahám! If you want to know something about his previous sound-art works or other background we recommend you visit his website: stanislavabraham.cz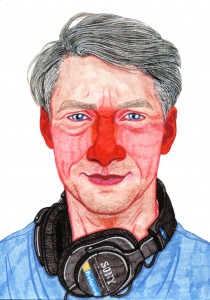 Kateřina won the NESTLÉ art-design prize
We are happy to announce that our main illustrator Kateřina won the first place in an art competition organized by NESTLÉ! The goal of the contest was to design a wrap for a limited edition of a local chocolate bar called Kofila. It also attracted some attention to Kateřina's artworks. And that is quite nice.

Dominik and Zdeněk organize a game festival
The last message is from our Brno section – Dominik and Zdeněk. They are participating in the organization of the first video game festival in the Czech Republic called Gamer Pie. The main goal of this event is to cultivate debate about the medium of video games. Paperash Studio will take part by contributing to the local art gallery and organizing a workshop and a presentation. We are curious about how the organizers (MU Game Studies) will handle this new opportunity.
For Paperash, Dominik