Cubinx is born!

While he "arrived" he could talk "mama" and "nomnom" so far.
He is the head of the production line, and has some corefuncionality for the processor.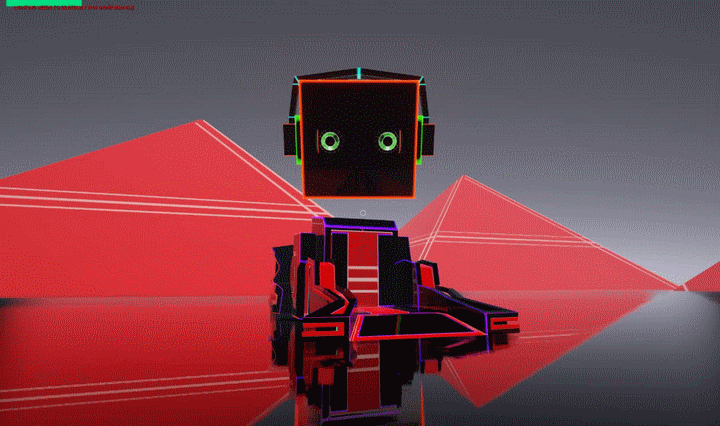 Here a video with sound and morphing. This was the first testchar to setup workflow and test errors for my own stuff in Beams.

This cubinxprototype cubemodel died because of errors, but that it delivered an error free DNA-Pool for cubinx.
Setting up morphtargets is one thing, but to trigger them, well timed inside UE, is another hard thing to learn.
Working on more decorative elements for everything that will fit into this setting/scenery.
Most things are modular in Beams.
These things look so easy, but to plan ahead all the masking and morphing, without any faceflip(normals flipped in games, is that stuff, where you can look through a model or get black textures.), is not to easy.
But i have fun learning this and hey, it works. :)