Hey everyone, Ian here, artist and game designer for Crimson Keep. It's been a long strange March, and Ben and I have finally wrapped up what I think is a decent demo. From the play tests we've witnessed so far, people seem to be liking it. We've had quite a few improvements since last week, and some of them have left a pretty big impression on the play experience. Let's take a look at what's new.
Leveling: Enemies now grant experience when the player kills them. There is a sound and a prompt to select a new ability when you level up. Once you do "ding" you open up the new escape menu where you can choose 1 of 3 abilities. There's also tooltips now so players aren't quite so in the dark about what abilities do. But I think we will keep them vague as far as numbers are concerned, so people feel more inclined to experiment and keep playing the game.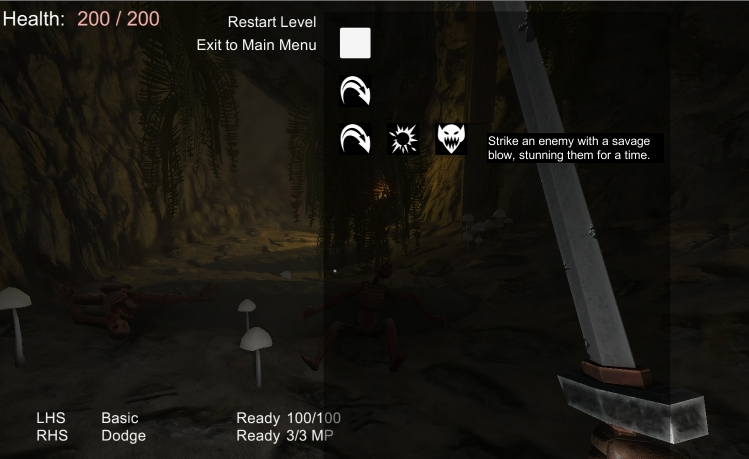 Fiercer Foes: Every melee enemy now has the AI we were testing with the treeman model, that means every melee enemy might charge at you, snaring and stunning you. This makes melee enemies much more dangerous, especially in large groups. The player's saving grace is the dodge ability which can usually get you out of position before the enemy does their follow-up attack after stunning you. These stronger enemies encourage the player to use their abilities smartly, as well as taking advantage of the enemy behaviors, such as the Pigman's insatiable appetite.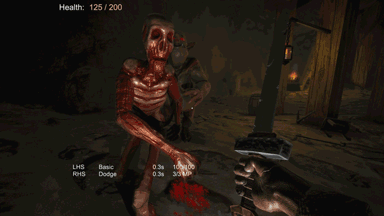 Bone Mage: Speaking of fierce foes, the Bone Mage is a real pain in the ass, and now that he's got some particle FX rigged up so his attacks are finally "fair" enough that he can make an appearance. Although ideally dealt with by stunning, or at a distance, the Bone Mage can be killed with just raw reflexes.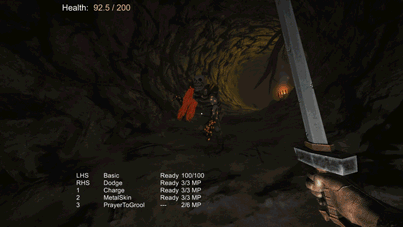 Polish: A recurring theme of our dev blogging is polish. Game dev is a highly iterative process, and we take that to heart. Ben and I often implement a raw version of something first, and then take many passes on it over time until it starts to shine. I consider this whole demo to be a pretty good demonstration of that, we're tuning, polishing, and making things feel cooler as needed. This includes updating props, making new ones, ironing out small bugs, altering and improving animations, adding sounds and FX, all of which we took a lot of time to do in the last couple weeks.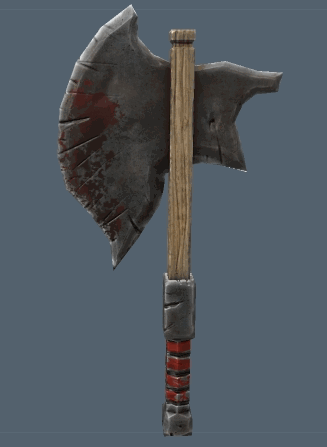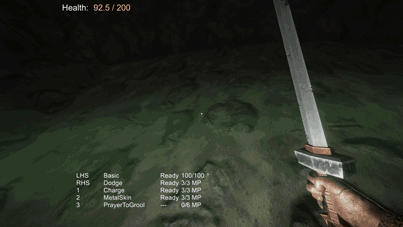 Thanks for coming along with us on this journey, and look forward to many more posts as we venture forth into April and beyond. As always feel free to leave comments with your thoughts, questions, or critiques on the game, and you can learn more about it at Escapecrimsonkeep.com