Hey everyone, Ian here, artist and game designer for Crimson Keep. It's been awhile since our last article, but we're back with some good progress.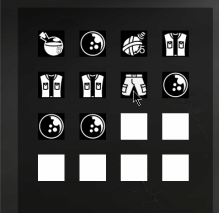 Crimson Keep is coming along! It now has: melee combat, enemies, procedural level generation, level difficulty transitions, abilities, leveling etc. A lot of the infrastructure for creating the rest of the game is in place. The last big piece of the puzzle is items, equipment, and inventory. Ben's started working on defining different item types and manipulating items within an inventory UI.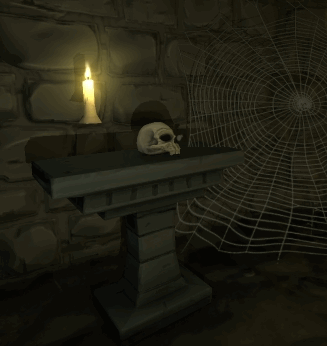 Before starting work on the inventory and items, Ben wrapped up the game's sound infrastructure, and we're now hooked up and using Fabric by Tazman Audio. This allows us to easily define a pool of sounds the game will randomly pick from when an event occurs, along with random pitch modulation. It also cleared up an issue we were having with sounds cutting other sounds out.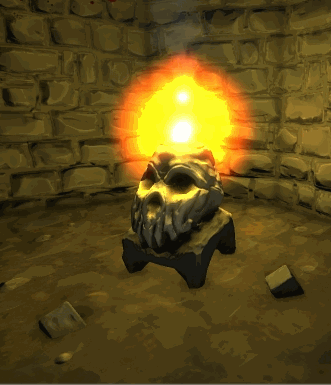 On the art side of things, I'm continuing to fill the Crypt rooms with props and things for the player to encounter. I'm also looking at further tweaking elements of the Crypt's design until it looks just the way I want. Following that I'll be working on the next area, an overgrown cave full of plants, water, and trees, called The Grotto.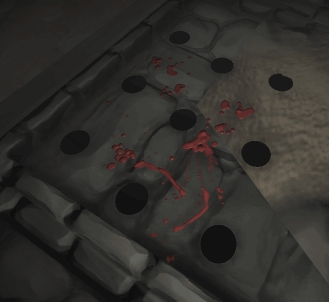 Another welcome addition to the game is traps! The first trap is just a simple spike trap driven by an animation. They don't do very much damage now, but I'll probably balance them to be pretty dangerous. I don't think we'll have a system for disarming traps as I feel it just slows the player down for no real reason, when it should be easy enough to dodge and avoid a trap. Using traps against enemies of course is another option, but the fact that a major part of progression is leveling your character and weapon skill, will make sure that traps don't become the best solution against enemies.
That's about it for now. Thanks for your continued support! We're almost at 200 subscribers here on indie DB and that's pretty exciting. Stay tuned for more development news from Crimson Keep!