Hey Yowl, Ian here. This week I focused on some visual FX, visual art, and game feel stuff. I started to take a hard look at the sounds we have, and they aren't lookin' too good, so I gathered up some free resources and started plugging a few of them in. It's funny how a few sounds can have such a big impact on how a game feels and plays. I've noticed this a fair bit when it comes to movies as well, like when you turn on a movie that you didn't really have any preconceived notion on, and then you notice cheap sounding music or sound design and you begin to realize you are watching a cheapo SciFi channel movie.

I also tried to refine animations a bit, and make the first person rig look a bit better, new texture, and better hand pose than before.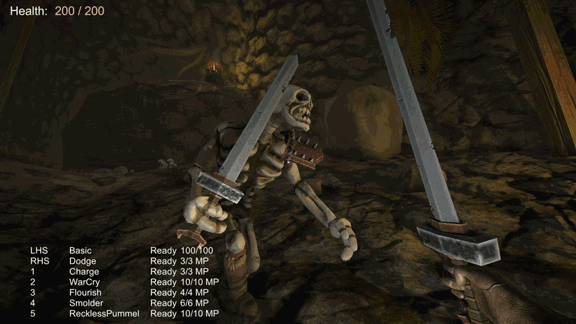 And I finally got around to adding an animation for the Pigman Warrior's Gorge ability, (where he consumes a nearby corpse to become more powerful). I think we still have a small issue with corpses, where when the body goes into ragdoll mode it can get away from the collider representing the corpse as a target for things like Gorge, so probably need to child that to the ragdoll?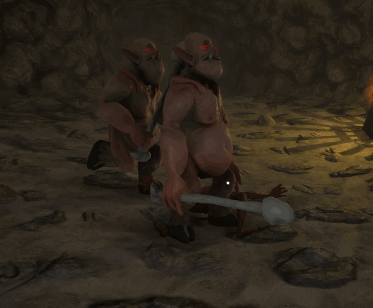 And here's the weekly(ish) video depicting some of these changes: