Hi there! Here we are for another update on Creatures of Yuhu! After giving you a hint of what's going on in the art department, this time we will be showing you some of our process in level design and programming, as we are developing and testing our game mechanics.
Gameplay preview
Even though the overall UI/UX is still in its baby stages and will suffer major upgrades both in structure and art style, we sketched and made a quick mockup for the UI which we will be using to test some features necessary to the gameplay.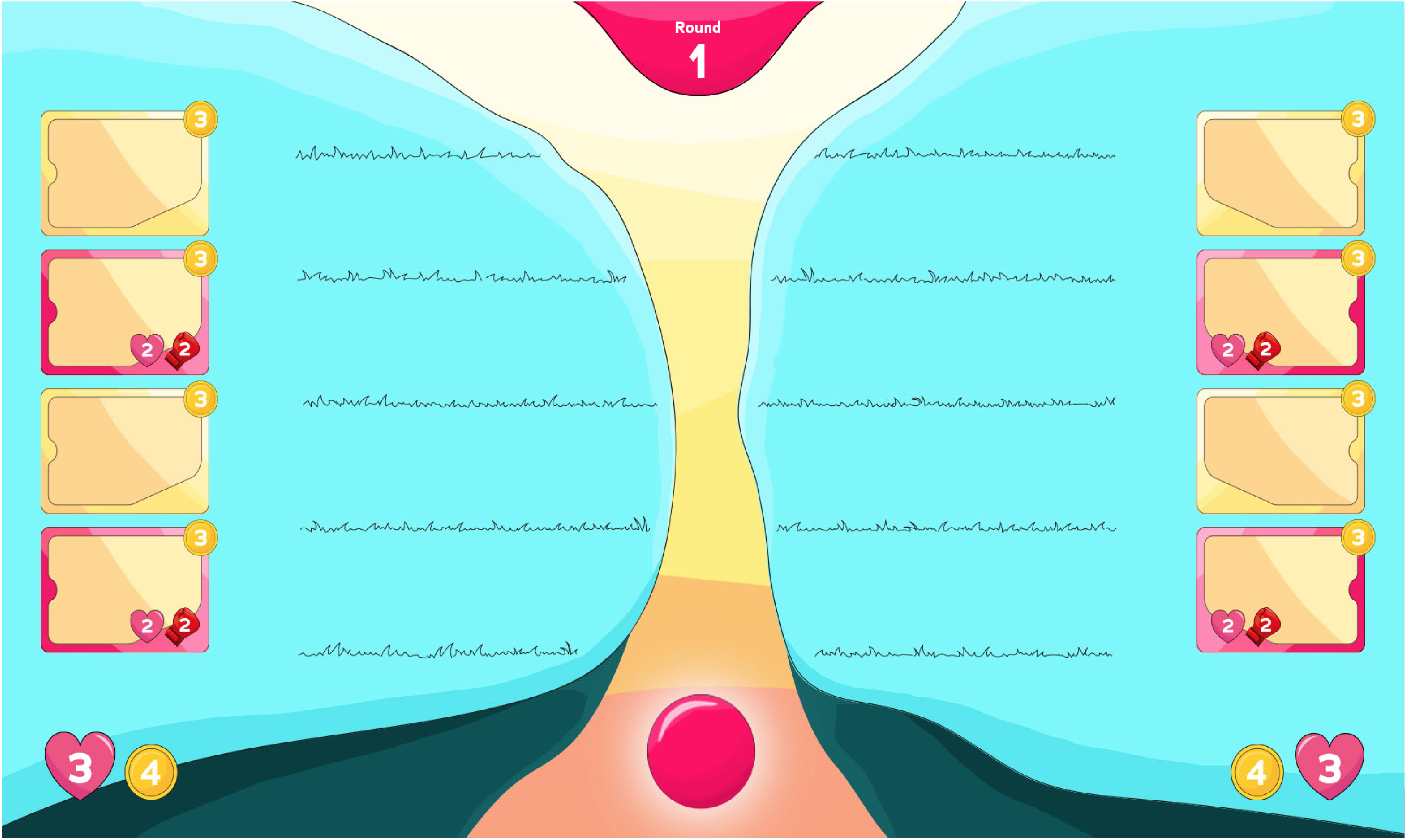 Creatures of Yuhu features two types of cards: creatures and tricks. Creatures have a health and damage value, they are placed in lanes, attack every round and die once their health takes damage until it reaches 0. Tricks have an instant effect when played; they may affect the player, the opponent or both.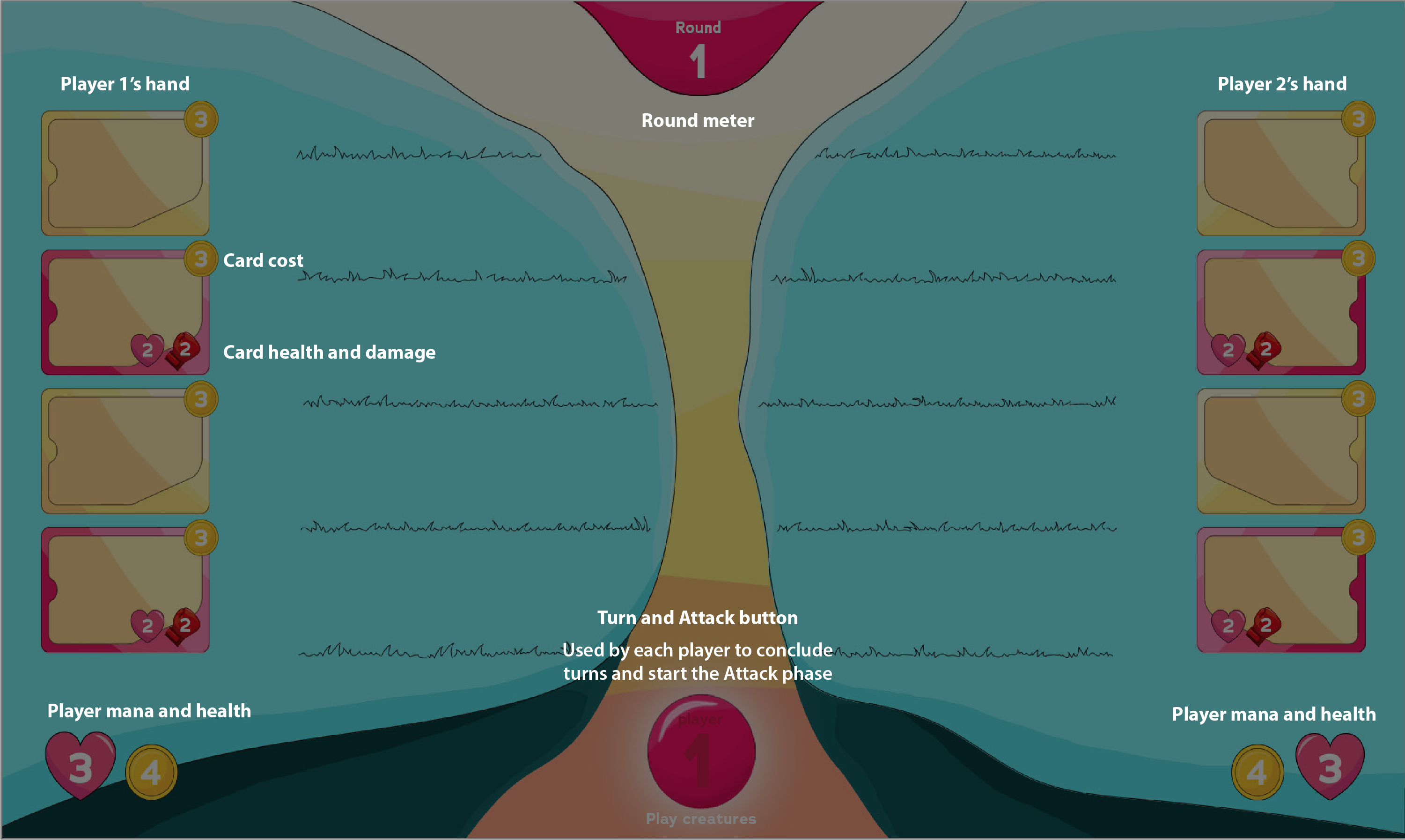 Here's a quick explanation of the gameplay, which happens in turns:
1) Player 1 plays their creatures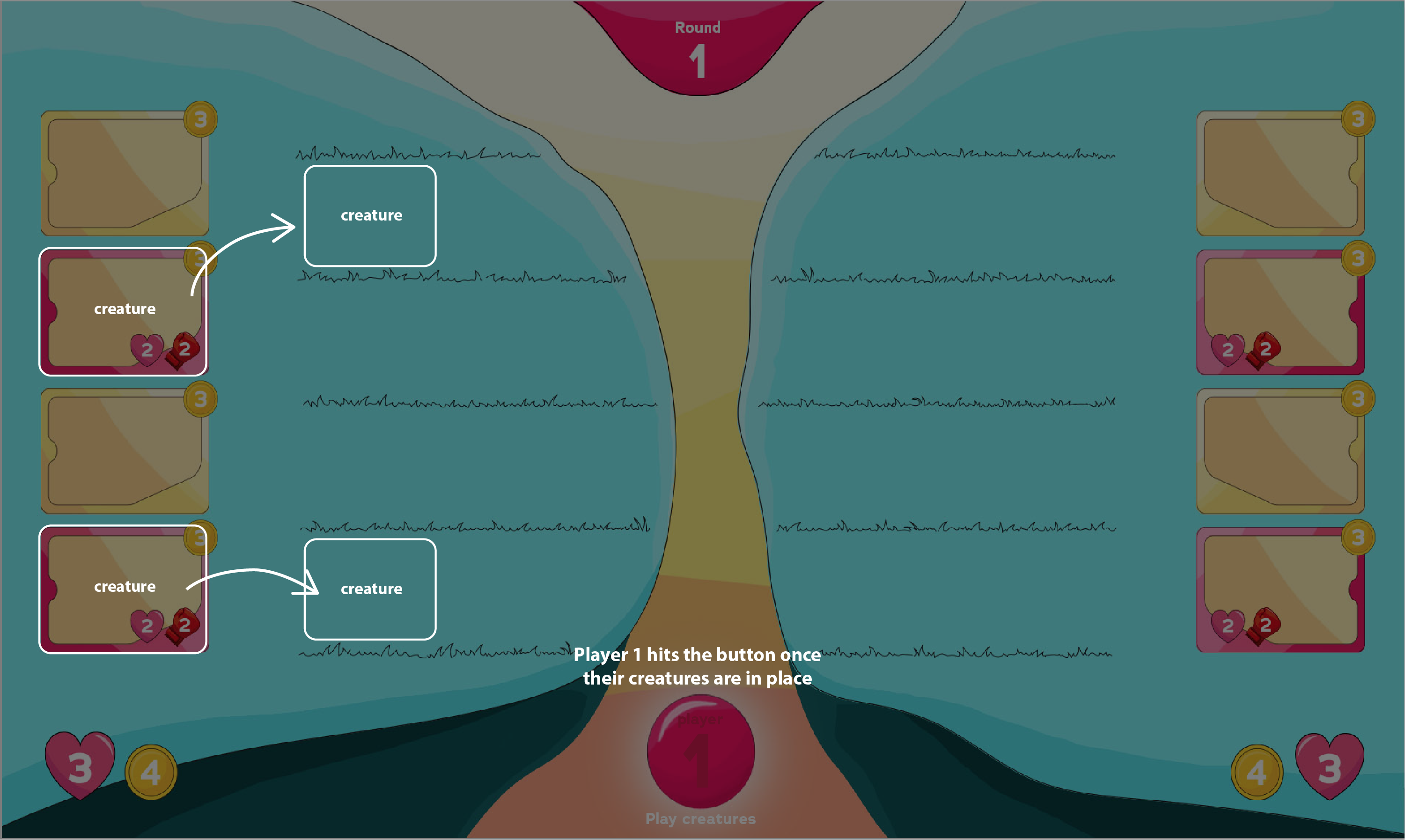 2) Player 2 plays creatures and tricks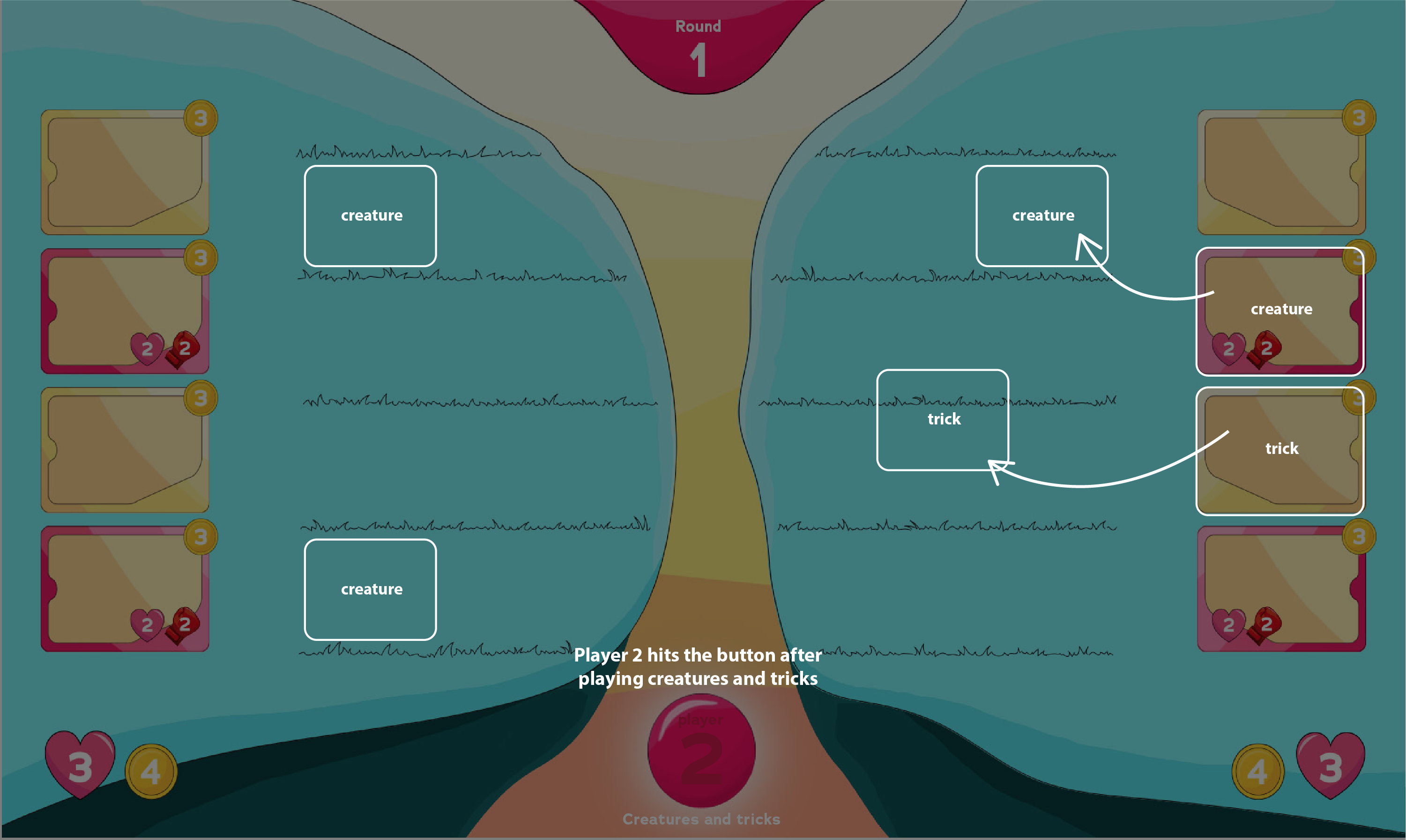 3) Player 1 plays tricks and hits the Attack button afterwards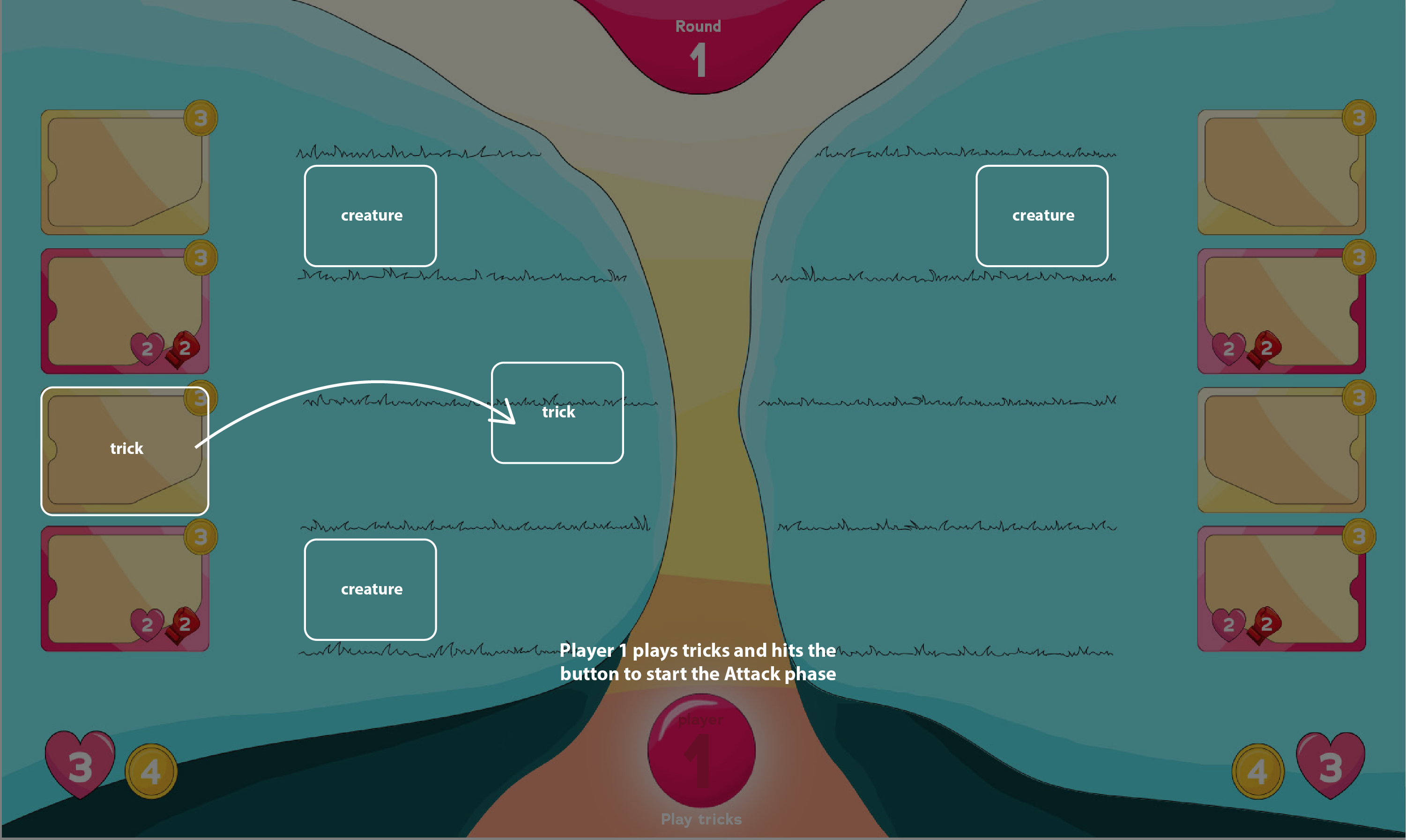 Once the Attack phase is triggered, facing creatures damage each other while creatures in lanes without opponents damage the adversary player.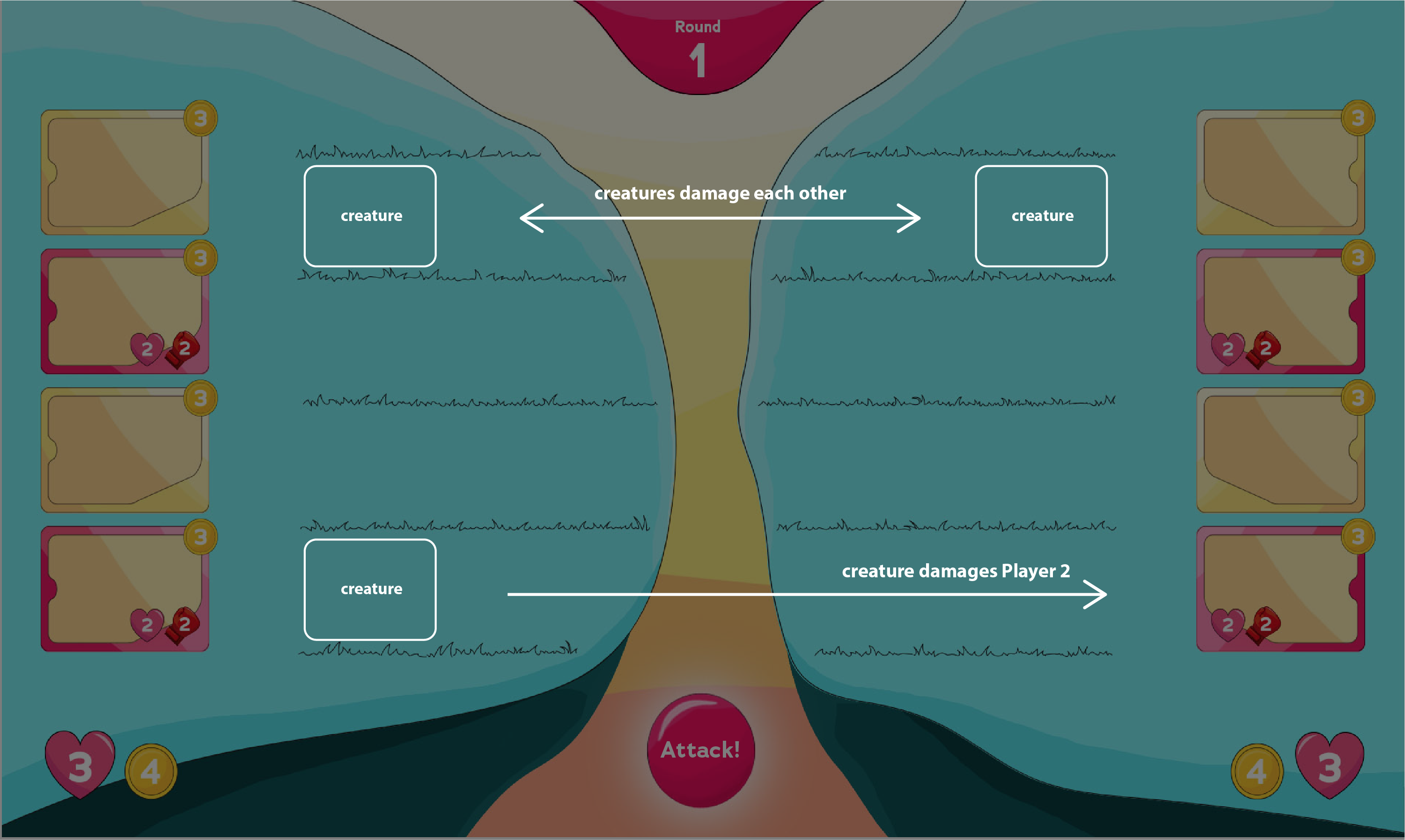 That's all for today!
We hope you are enjoying Creatures of Yuhu as much as we are. Follow us on Instagram and on Twitter and stay tuned for more updates!
See you soon,
Xantus Games