Time for another post! This time Marvin brings to life the Spemin and the Gazurtoid via their communications screens and dialogue in his Starflight: The Remaking of a Legend project. Next article will cover more strange encounters! :)
Spemin Character Modeling – Work in Progress
(Originally posted by Marvin 09/12/2018 HERE)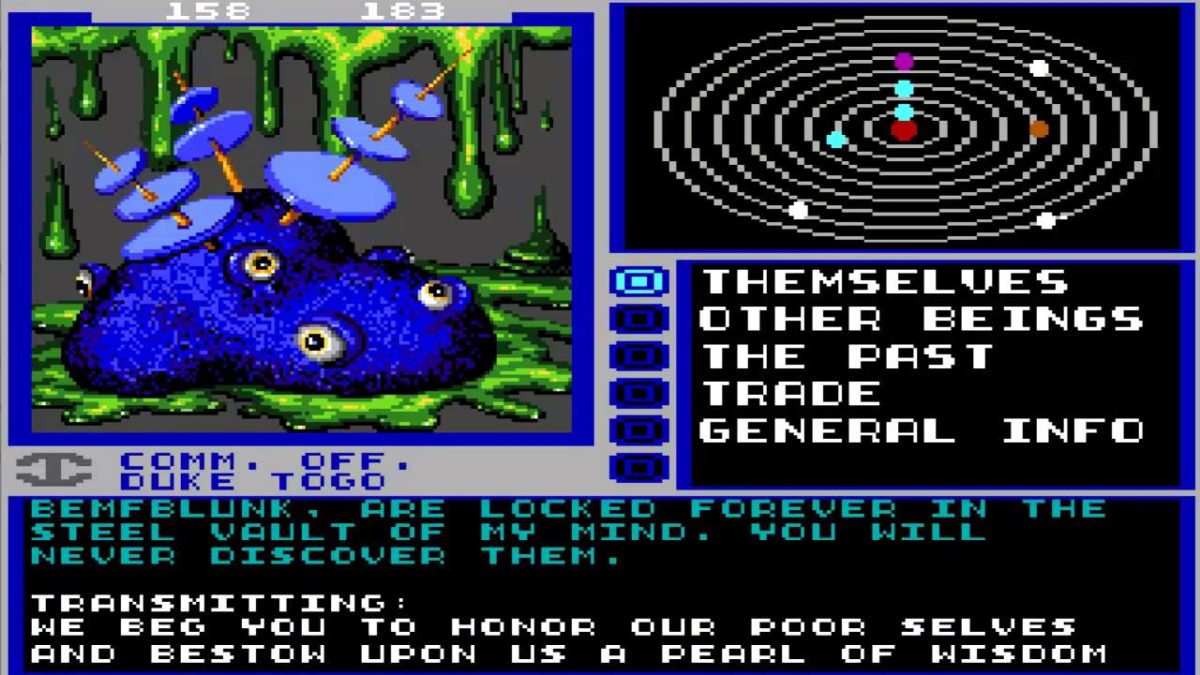 Today I started work on the character modeling for the Spemin. The Spemin is the next race that I will build the comm system for. I started out by modeling out three hemispheres, boolean'ed them together, decimated the mesh to make it rough, then applied the meshsmooth modifier, and optimized the mesh. I pretty much have the character itself all complete, blob and all. Next, I need to create the interior of their ship to use for the background. It'll probably be some kind of organic mess dripping green goo…
Enjoy the pictures!
---
Spemin – Alive and Breathing
(Originally posted by Marvin 11/12/2018 HERE)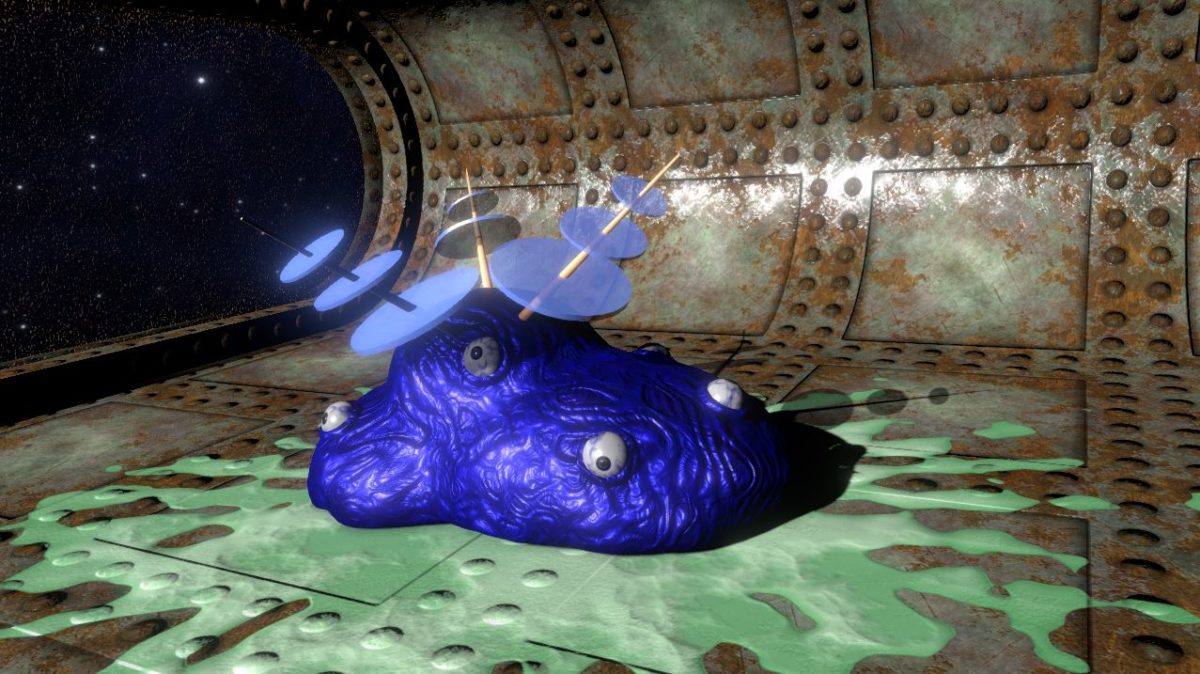 Yes… they are now literally breathing. Don't believe me? Check out the video!
I think I am going to go ahead and model out the rest of the races before putting them into the game. That way I can stay in the comm code and get it all done for all of the races instead of constantly switching between my artist and programmer hats.
Let me know what you think of my take on the evil Spemin!
---
Repent, Air Breathers!
(Originally posted by Marvin 16/12/2018 HERE)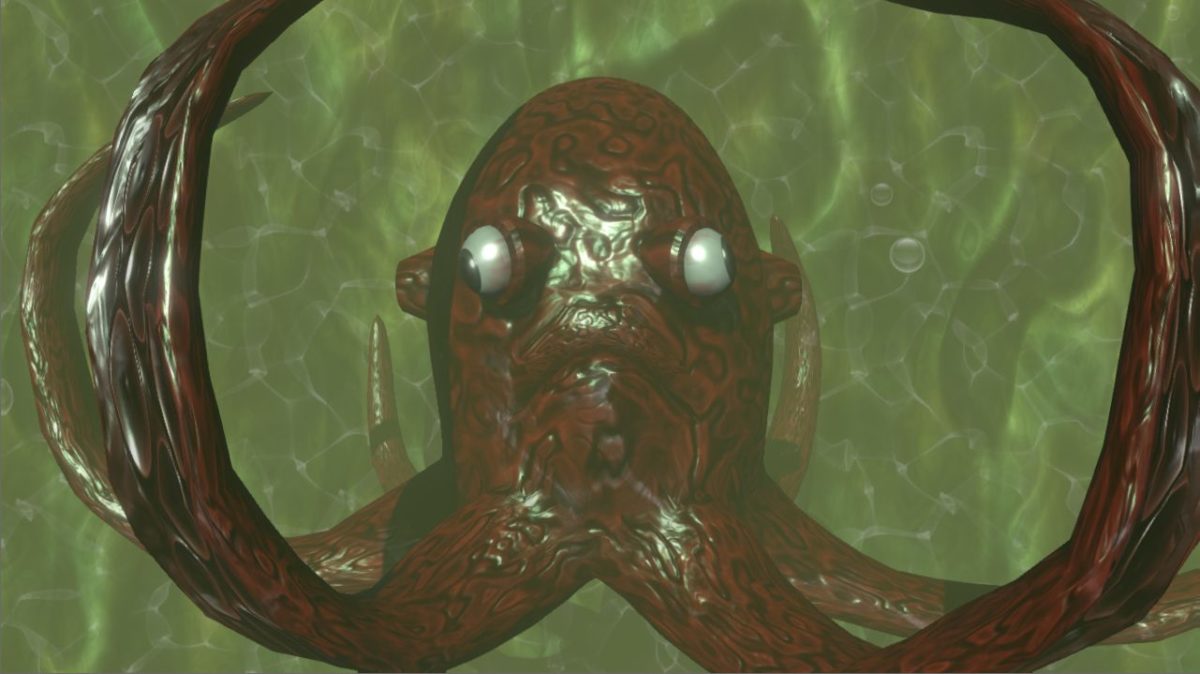 The octopus-like aliens, the Gazurtoid, have been brought to life in this Starflight remake!
This is what I based my work off of: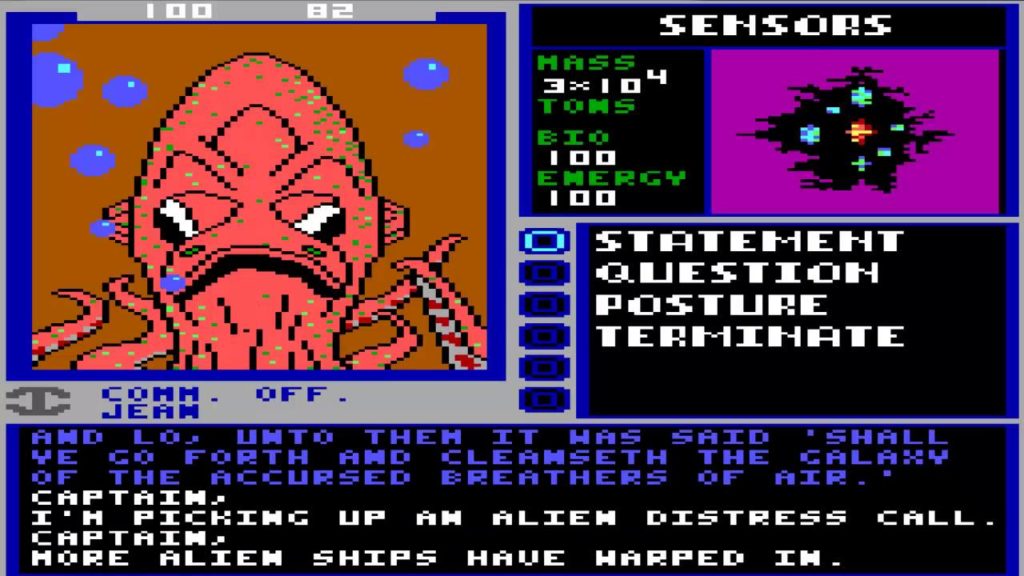 As you can see, it's basically an octopus with weird ears, side-looking eyes, and a mouth thing. Making the model itself wasn't too difficult… the hard part for me was animating it. I have not done much bone and skin animations in Max in the past… so, this was a bit of a learning curve for me. But, I did manage to figure it out and I think I got some pretty decent results out of it. Real artists can do much better, for sure! I'm going to put this in the "good enough!" part of my brain and move on.
Here are some images of the build process, and a video of what it looks like when brought into Unity and animated. Enjoy!
Here's a video of the animation: