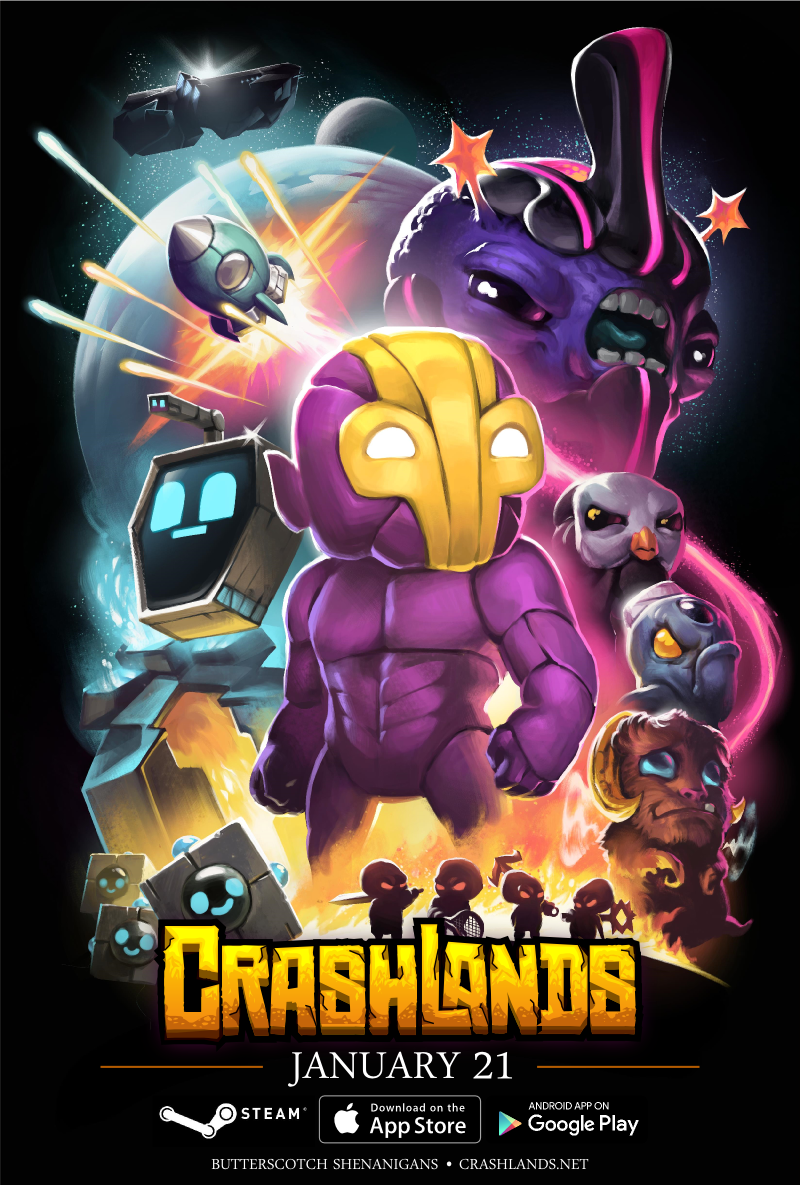 The cross-platform, outlandish crafting adventure of a lifetime is almost here!
Last week Sam got his cancer-free news from the docs and we set the launch date for Crashlands, all within 24 hours. January 21st, 2016 it'll go live on Steam, iTunes, and Google Play!
We're so excited to finally be getting the game into everyone's hands. It's been a long, 2 year journey and we couldn't be more pleased with how it turned out. Thanks to everyone on IndieDB for following us and rooting us on!
Sign-up for a launch day email / Grab a wallpaper for your phone or desktop / #Crashlands to launch on January 21st! It's on Steam, iOS, and Android! AHHH! Crashlands.net" target="_blank">Share the news on Twitter / FOLLOW our Steam Coming Soon page