I've been working on tons of misc things, many of which I won't be posting for spoiler reasons.
I will show several random things that haven't been shown before.
Here's a clip of the changes to the final boss battle. The first phase includes the shadowman spawning many random enemies.
Here are some pictures of some consumable items that you can create, flowers. There are 3 different types all of which have different properties when consumed.
The blue flower takes away any negative debuff you have when consumed.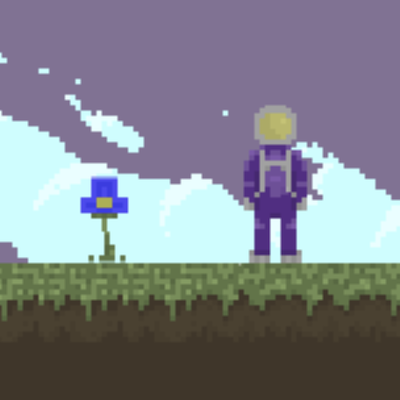 The green flower improves the amount of health you get when you eat food.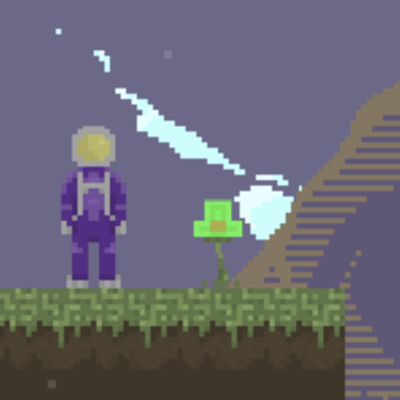 The red flower turns you on fire for a while after you consume it (sounds dumb but it can be useful).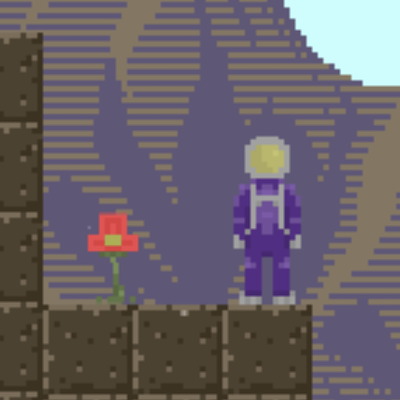 I also wanted to show a mechanic that I like a lot, how you can pour juice on the ground. It can interacts with several things in the world. One basic example is how your can pour fruit juice on meat to change it's color. Once the meat is a different color, it gives stat bonus in addition to restoring health.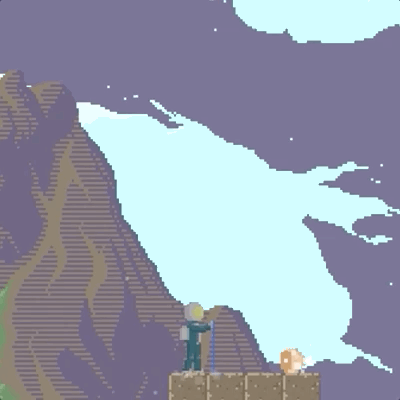 Lastly, I've changed how leveling up works a bit. Each different suit has 1 stat that will improve each time you earn an upgrade. Blue suit upgrades damage, red suit upgrades movement speed and the purple suit upgrades health.