We've been working hard all work and are super pleased to be able to reveal the latest concept art- the Sohei Monk!
"Sohei (lit. "monk warriors" or "fighting monks") were Buddhist warrior monks of feudal Japan. At certain points of history they held considerable power, obliging the imperial and military governments to collaborate"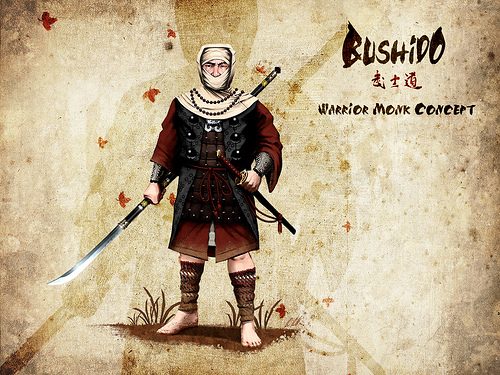 What do you guys think?
Stay tuned for more updates coming soon, concerning more concept art on our player classes and also a preview of some new 3D art assets. We also have a new Steam Group, which you can join here: Steamcommunity.com.