Since releasing on Tuesday there has been an influx of new players (thank you all!). Many have been asking questions about where the game is going. So time to give my thoughts on the future of Concealed Intent.
Concealed Intent will not be bundled for at least a year from release. So that is August 2017 at the earliest. If you want to wait for bundling, you will be waiting for some time! I have already had two offers for the game to be bundled and have declined both with the pledge above.

There will be a 1.1 update. I'm aiming for Oct/Nov time for an large(ish) update. The plan is to do a month's dev work followed but teasing until I happy for a release. How much the update includes depends on how much I get done in that time frame. Nothing is promised, other than my time. I will just work down my todo list and get as far as I can. The current ordered list is:
Small backend improvements to the client and server code
Cosmetic and control improvements, as suggested through player feedback
Linux support
Steam turn notifications
Balance & extra campaign missions
Extra skirmish mode making better use of tentative contacts and neutral unknowns
Online improvements
Anything not completed as part of the 1.1 update will be left for the 1.2 update. When (if ever) the 1.2 update is scheduled depends on what is left to do and the game's popularity.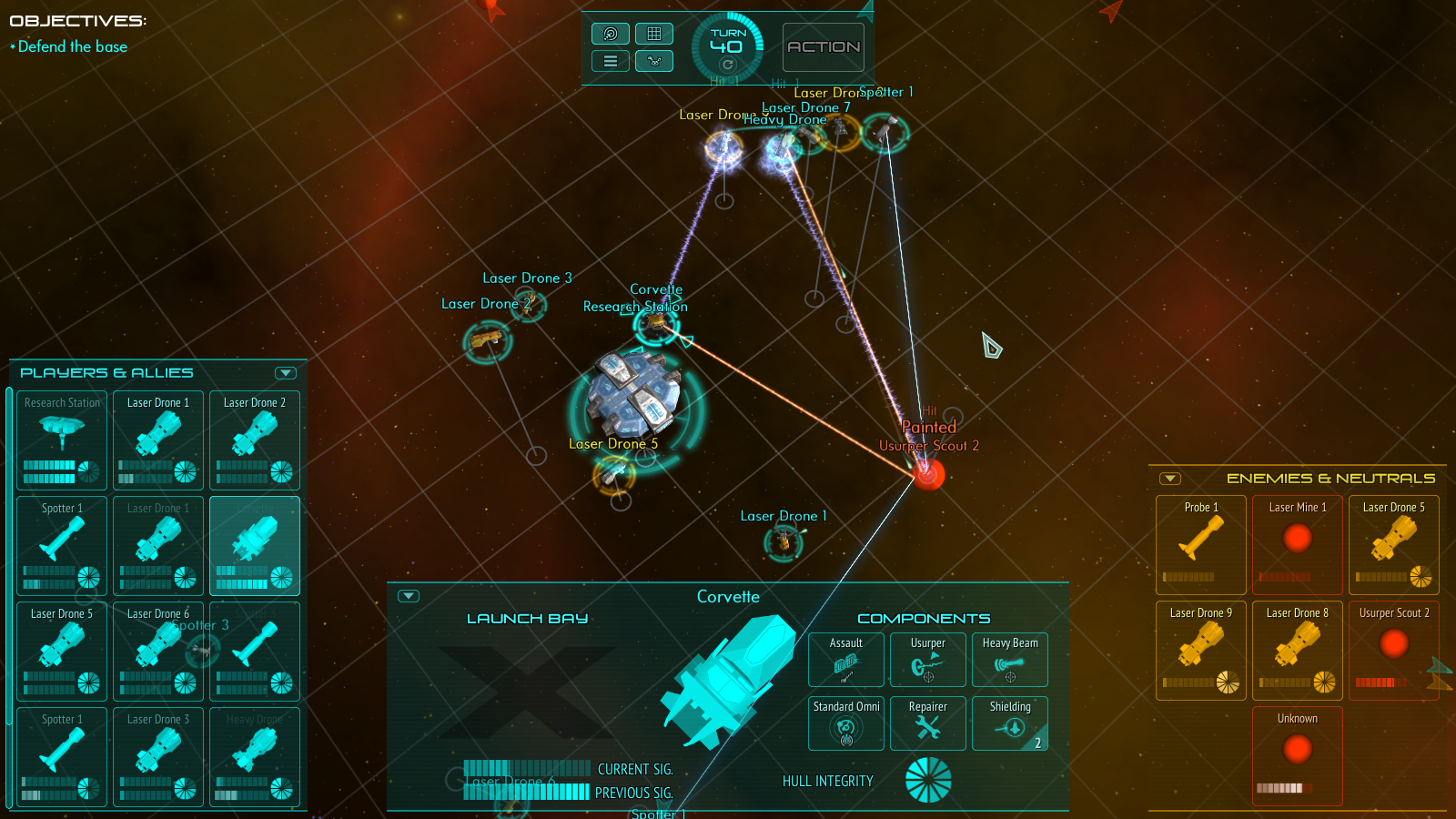 Usurper ships need to be dealt with quickly...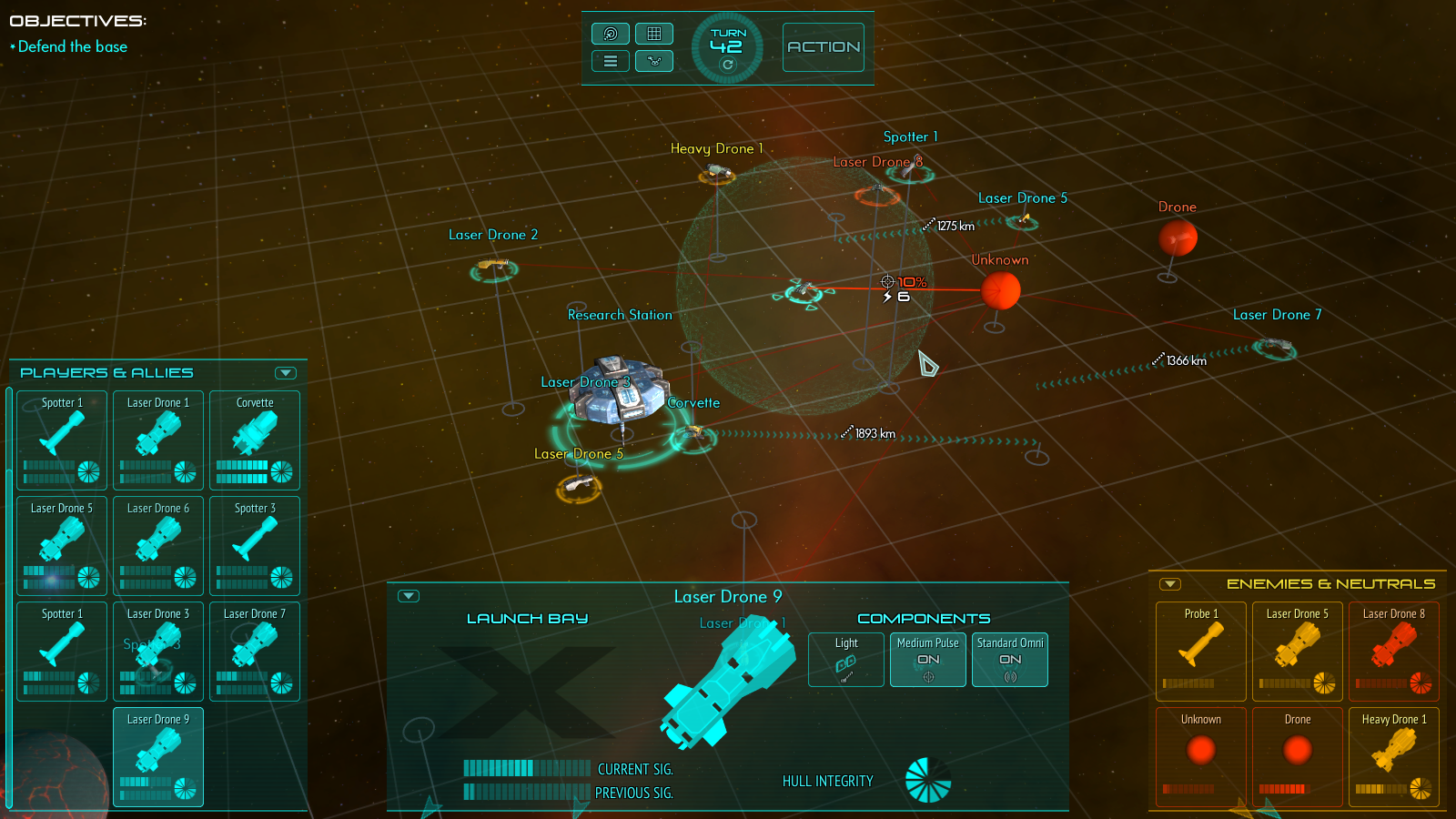 ... as do hard-hitting destroyers. This plan show me throwing everything
I've got against the destroyer - unsuccessfully, it annihilated my base the next turn.

There are no plans for DLC or micro-transactions. At this stage, if I'm going to add something to the game, everyone will automatically get it as part of the planned updates.

I read all your feedback. If you post in the Steam Community Hub, or send a message through the in-game feedback I will read it and take note of it. Same with Twitter or Facebook or email, or comments on the Jarrah Technology webpage. Although, just be aware that the in-game feedback is completely anonymous - I will not know who you are, so can not reply! I have already received some useful feedback and suggestions, which has resulted in the second item on the 1.1 update list above, and its general ordering too. Thankfully there have been no reports of crashes or other major bugs.

So that is it. Comments and suggestions welcome as always!