Concealed Intent, a turn-based tactical spaceship combat game, is now available for PC/Mac through Steam with a 34% launch discount. Steam keys are also now available for the first time at the Humble Store.

After 9 months in Steam's Early Access program, and incorporating player feedback on which parts of the game are most important (apparently procedural skirmish), it is time for Concealed Intent to graduate to a full release. This is the first game created by solo-dev, Charles Cordingley, based in Malaysia, taking nearly 4 years from concept to completion. Charles has written about his indiedev experience at Jarrahtechnology.com
Concealed Intent launches with a weeklong 34% discount until August 9th, taking the price to US$9.90 (down from the normal US$14.99 or local equivalent).
Work will now soon start on version 1.1 adding new features and platforms, along with general GUI and gameplay improvements.

Release Trailer

New video of the dev playing the early missions and explaining introductory tactics
There is a YouTube Playlist of more Concealed Intent videos and Let's Play' at: Youtube.com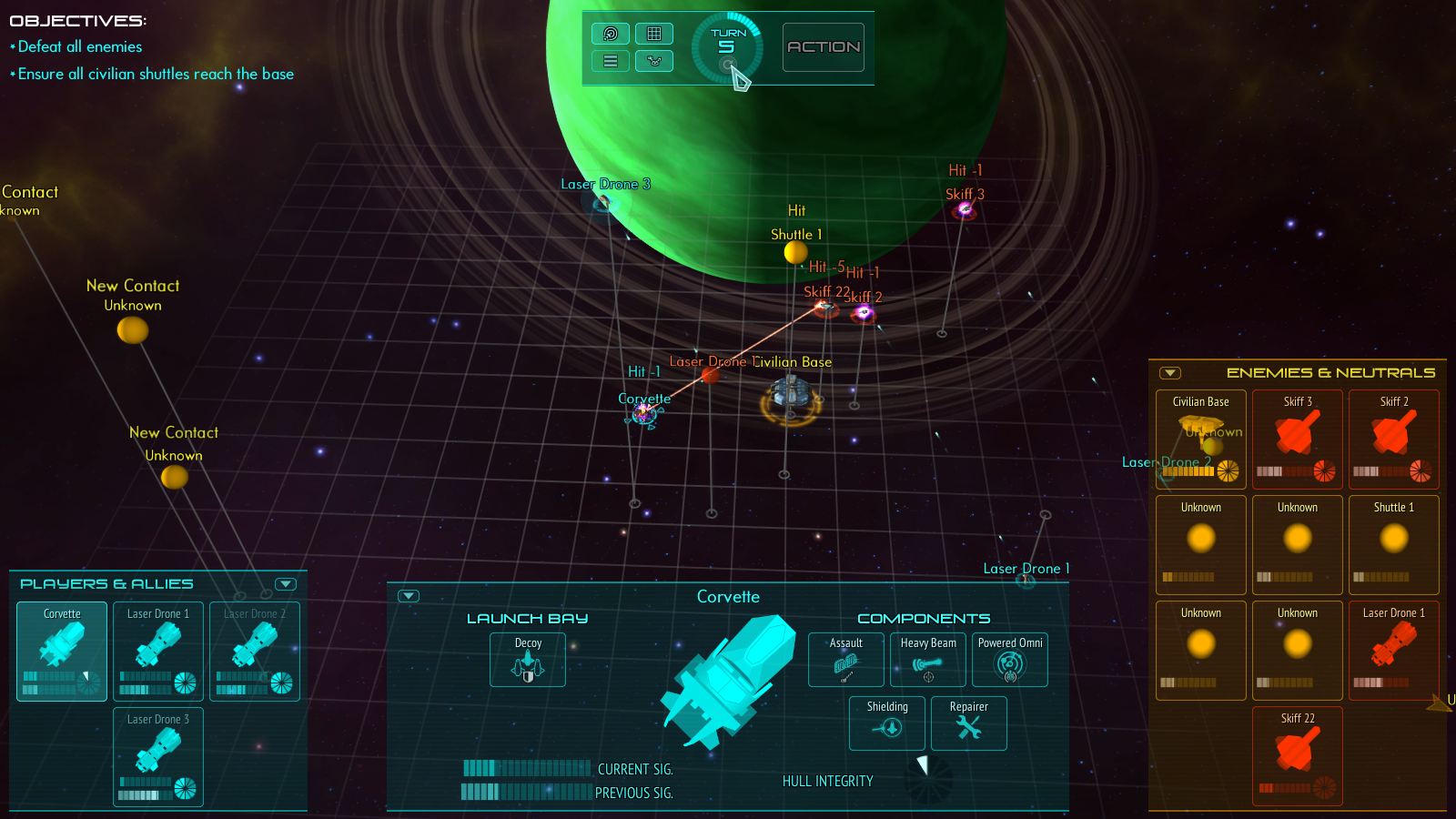 Taking damage while saving civilians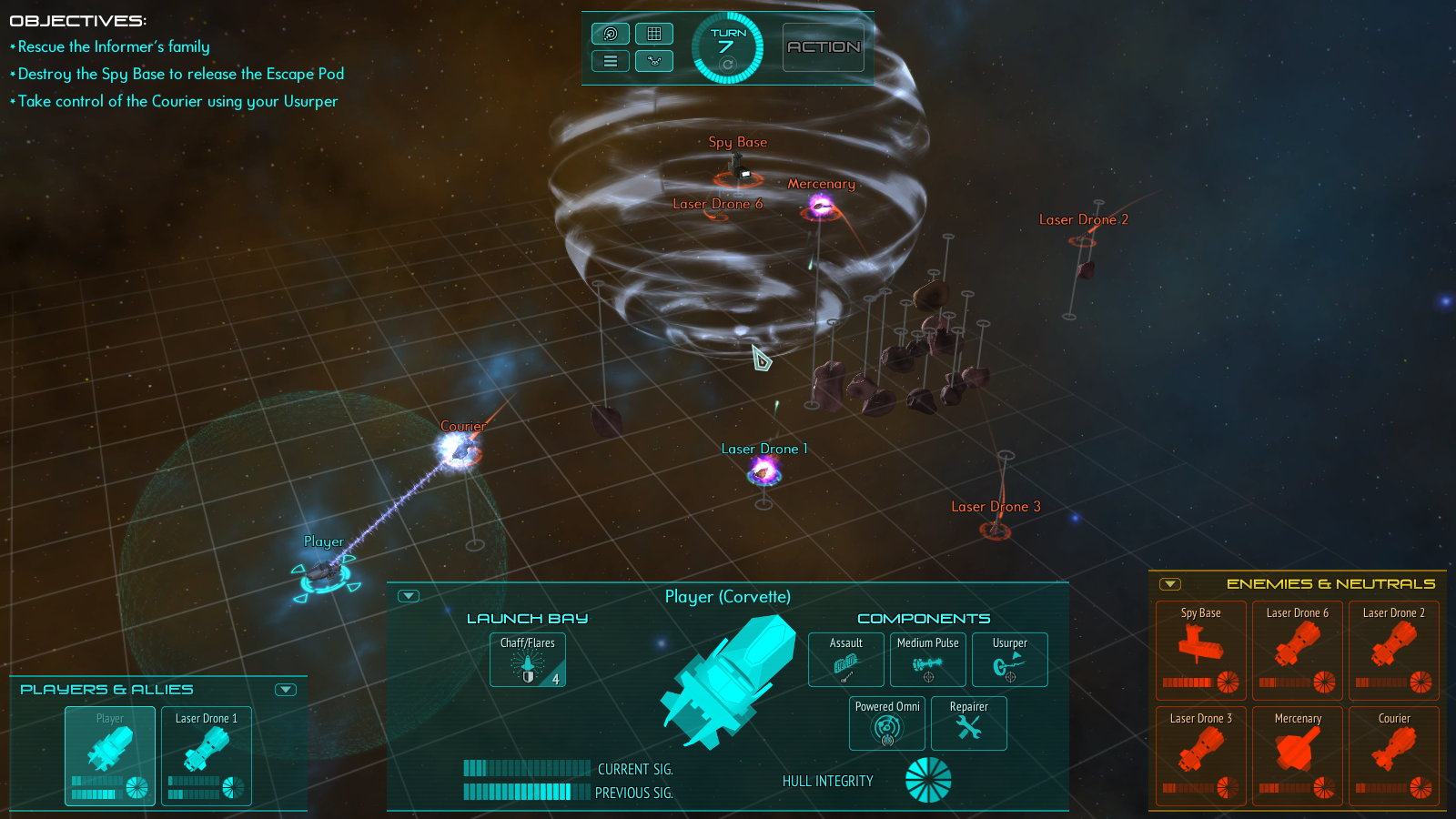 Seizing control of a mercenary courier
Here is the turn from which the previous screenshot is taken (with the planning phase sped up)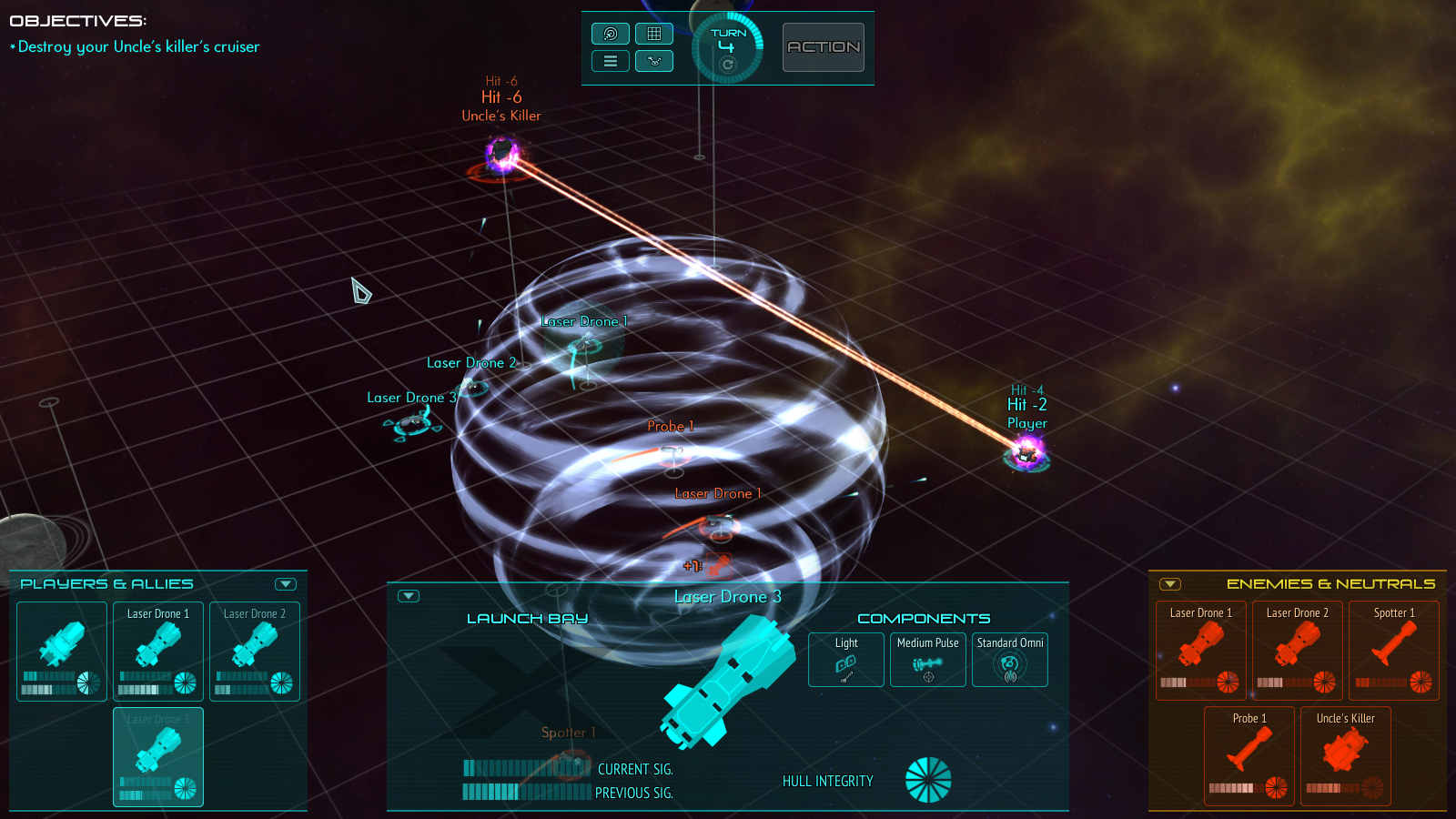 Revenge is best served by a hot heavy beam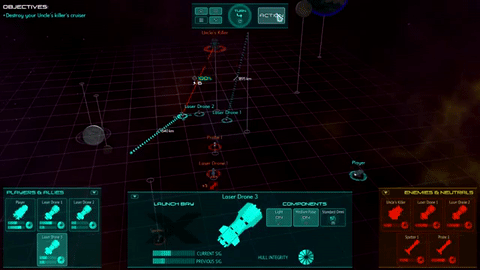 ...and here is a gif of that turn (with the planning phase sped up)
The new skirmish modes added on request from Early Access feedback:

The Game:
Concealed Intent is a simultaneous turn-based game of tactical stealth space combat, strongly influenced by games such as Homeworld and Frozen Synapse. Players control their ships in a fully 3D world - hunting down their enemies, just as they are being hunted themselves. In Concealed Intent you know your enemies are out there, but not exactly where, or even what they are. Concealed Intent includes a single-player campaign, an instant skirmish generator and multiplayer options.
The press kit is available at: Jarrahtechnology.com
Please contact me (Charles, the dev) for further details, requests for review copies or interview/Q&As.