After once again a long break from development, development has been restarted in February 2016.
Fire & Stealth is going through a complete overhaul replacing all code, assets, and networking which drastically improves the quality of the game.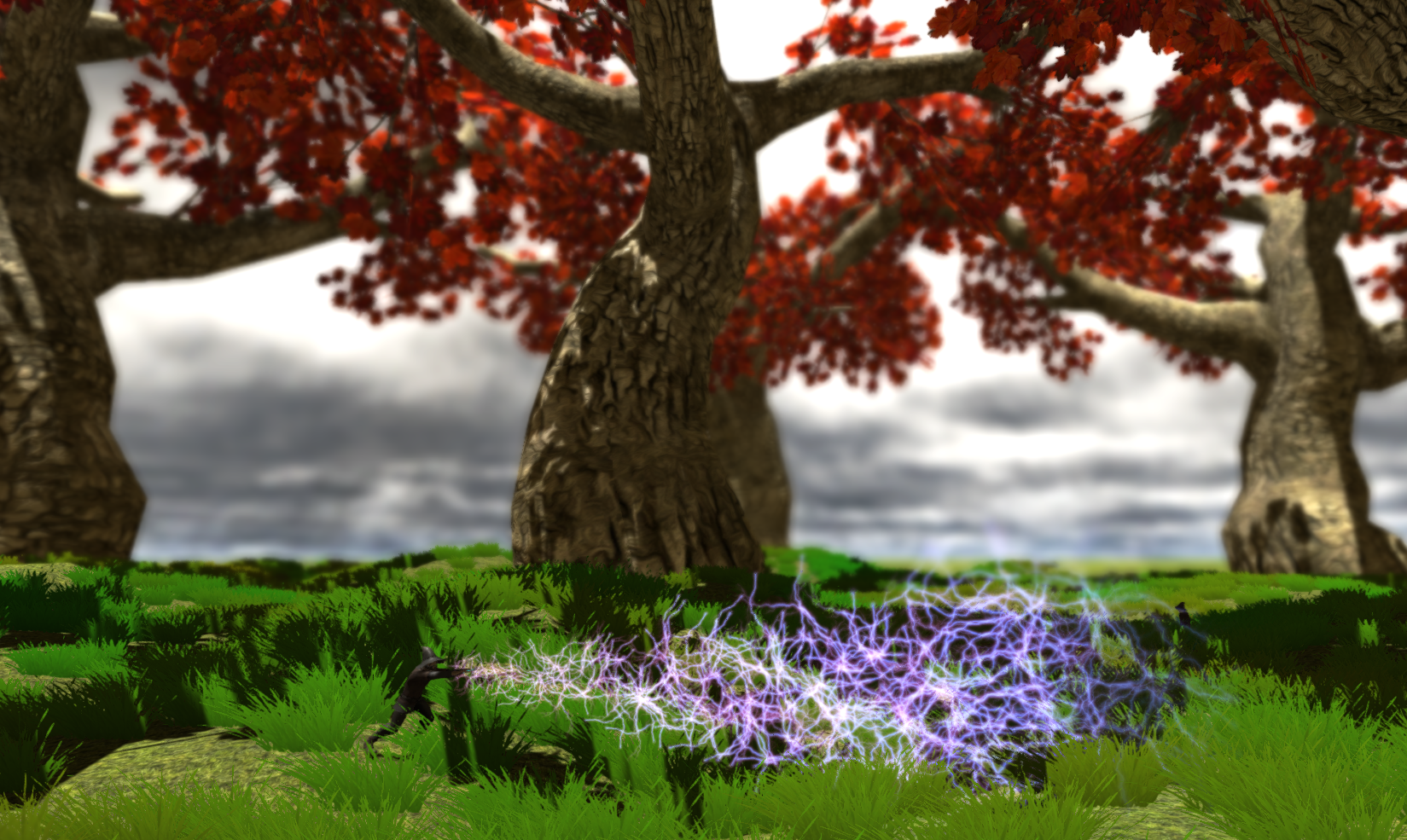 Improved F&S scenery
Spells will be reworked with a greater focus on detail and interactivity. Below is a sneak peek of the Lightningrods spell used in a multiplayer test.
Calm down there Palpatine...
The Lightningrods deal damage over time in a cone in front of the player and have a server damage tick of 0.25 seconds. Another spell is the Lightningstorm, which is an Area of Effect spell around the player, which is also shown below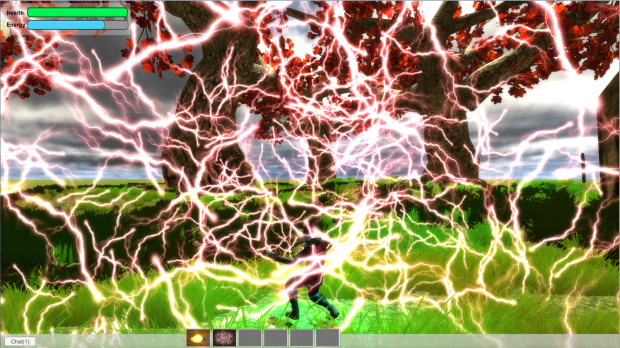 Lightningstorm used in combat
The picture also shows the new WIP user interface which is still pretty much bare essentials only. The hotkeys in the bottom allow binding a spell from your spellbook to the mouse keys, Q,E or the 1-0 keys.
WebGL
I am experimenting with WebGL as a possible platform for the game, which allows playing F&S without downloading a client. You simply go to an address and the game content is streamed.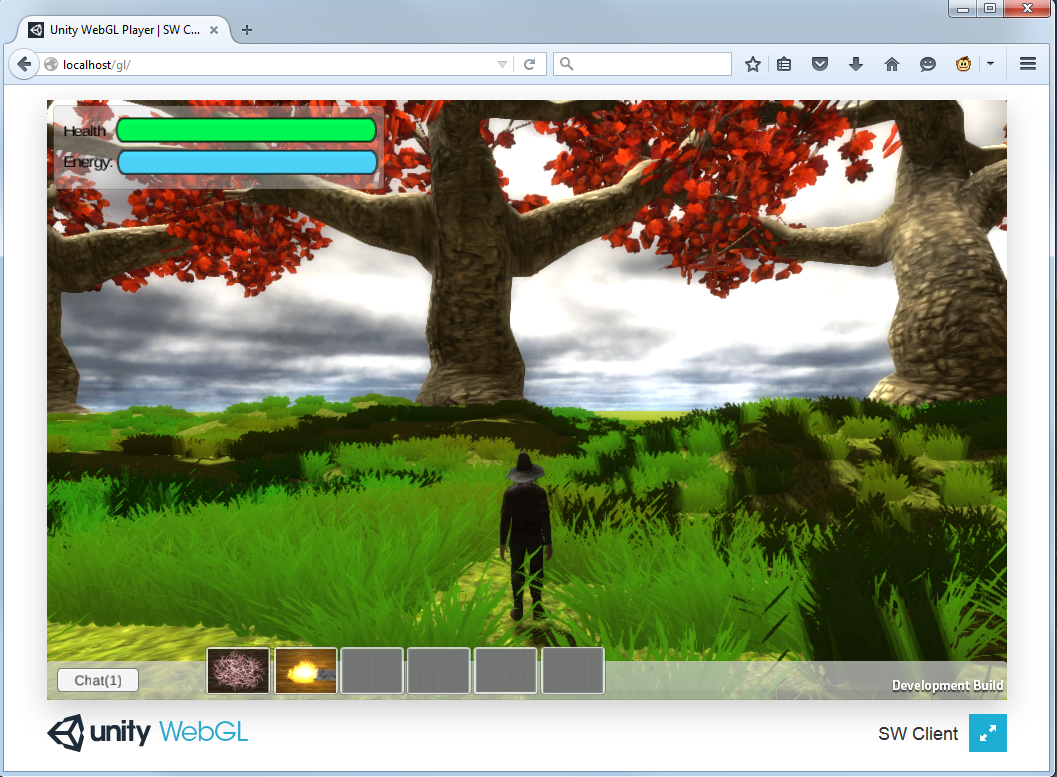 Fire & Stealth running inside the browser through WebGL
Where have you been?
Mostly busy with real life, the eternal development killer. However I plan on keeping you guys up-to date with regular blog updates on progress. If there is enough interest, I can look into setting up a test WebGL build on a server.
Sunspear