Stop at nothing. Go fast! Heavy metal screaming in your ears.
Kill the Colossal guardians to unleash Giger, The Terror, from his cage and kill him. Not for the good of every living being, Wolf is no hero, but for revenge and to finally quench his anger.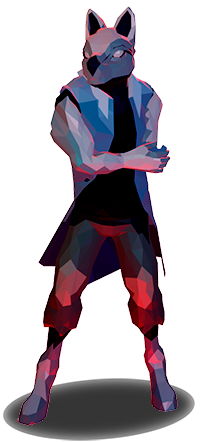 Colossus Wolf Runner is a first person platformer where the route is built on the back or around Colossi.
This game was made in 15 days for the Game Jaaj 5 (a Brazilian Game Jam), taking Mirror's Edge and Shadow of Colossus as inspirations, and as I like to hear a good guitar riff each colossus has a different and awesome heavy metal soundtrack by XTaKeRuX.
Grab this small project for free here: