After an unexpected delay with the review process, we are now officially live on Kickstarter!
Check out the rewards we have available, like Collateral posters, Kickstarter-exclusive T-shirts, and awesome 3D-printed cabs you can get. They're limited to just 5 backers, so if you want one you'd better get in early before they're all spoken for.
But that's not all. This is also your best chance to get a copy of Collateral while it's at its cheapest. By backing now you can secure yourself a copy of the final game, or even early access, at a reduced cost to the eventual release price.
This really is a big step in the production of Collateral, we've been working on this game for almost two years now, I personally came onto the project in January 2012, becoming one of the co-founders of Dancing Dinosaur Games, it seems like such humble beginnings now that I look back, spending the weekend and days off with the project lead in order to orchestrate the first draft of our website and taking our first steps with the Unreal Development Kit, it really has been such a long time since he and I high-fived over getting the taxi into the included Unreal Tournament game modes.
Five weeks after the Project Lead and I had gone over our progress with the other co-founders of the company, we had ourselves the most basic vertical slice (prototype) with a taxi based off of the Cicada vehicle from Unreal Tournament and only the most basic taxi job's and two upgrades for players to work towards, such a simple (primitive even) version of the game went on to win a runners up award at iFest in Melbourne in mid-2012.
It was after the five-week prototype at iFest that we began work on the game properly, getting our heads into and around the nooks and cracks of the Unreal Development Kit in order to build all the systems in the game (such as the weapon customisation and A.I. factions) on our own terms rather than basing it entirely (and needlessly) off of others work.
Within a few months we had the beginnings of the version of Collateral you see now, over time we've refined all the elements, making them more feature rich (and in some cases, stable) encountering many performance and design issues as well as software bugs that almost no-one has encountered before, however, each time I've worked on an aspect of the game, I feel as though both me and the game have come out better for it, the game is much more refined and polished (and hopefully fun, although that's always uncertain until the next round of playtesters give their opinions!) and I am always getting prouder and prouder of the product that we're working on.
As an example, here are a few shots of the shop over the development of the game:
July 2012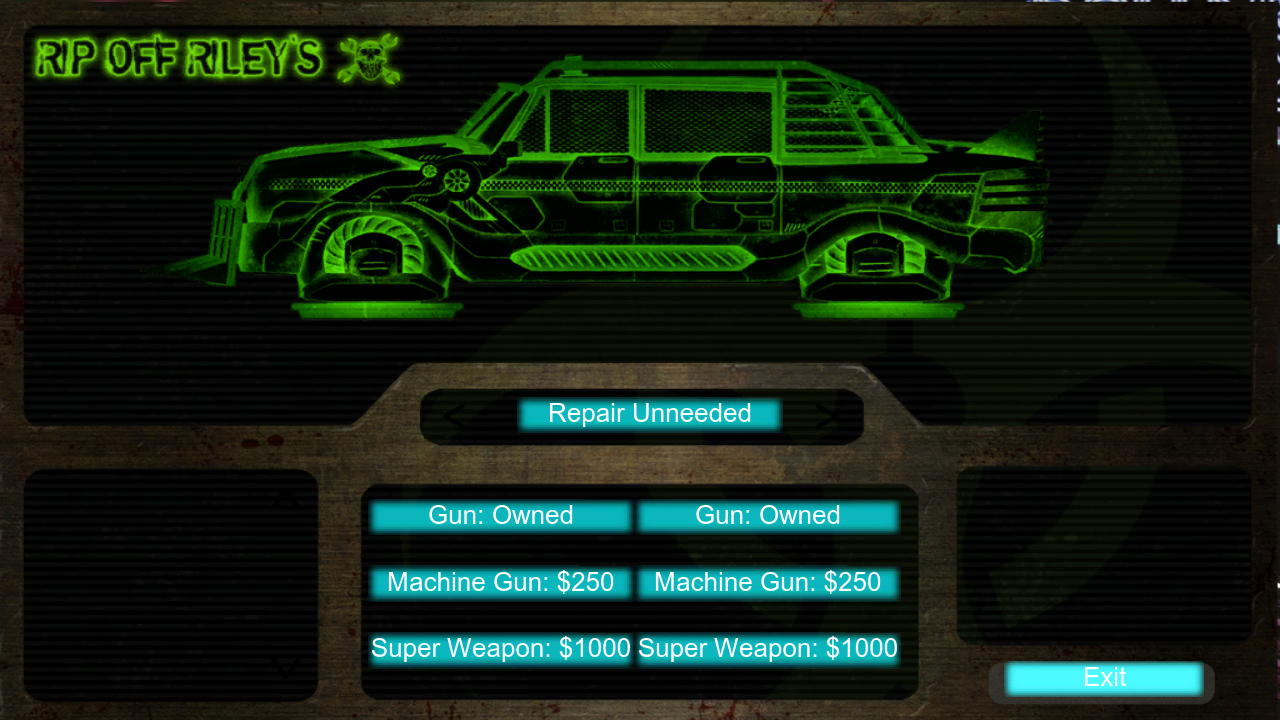 February 2013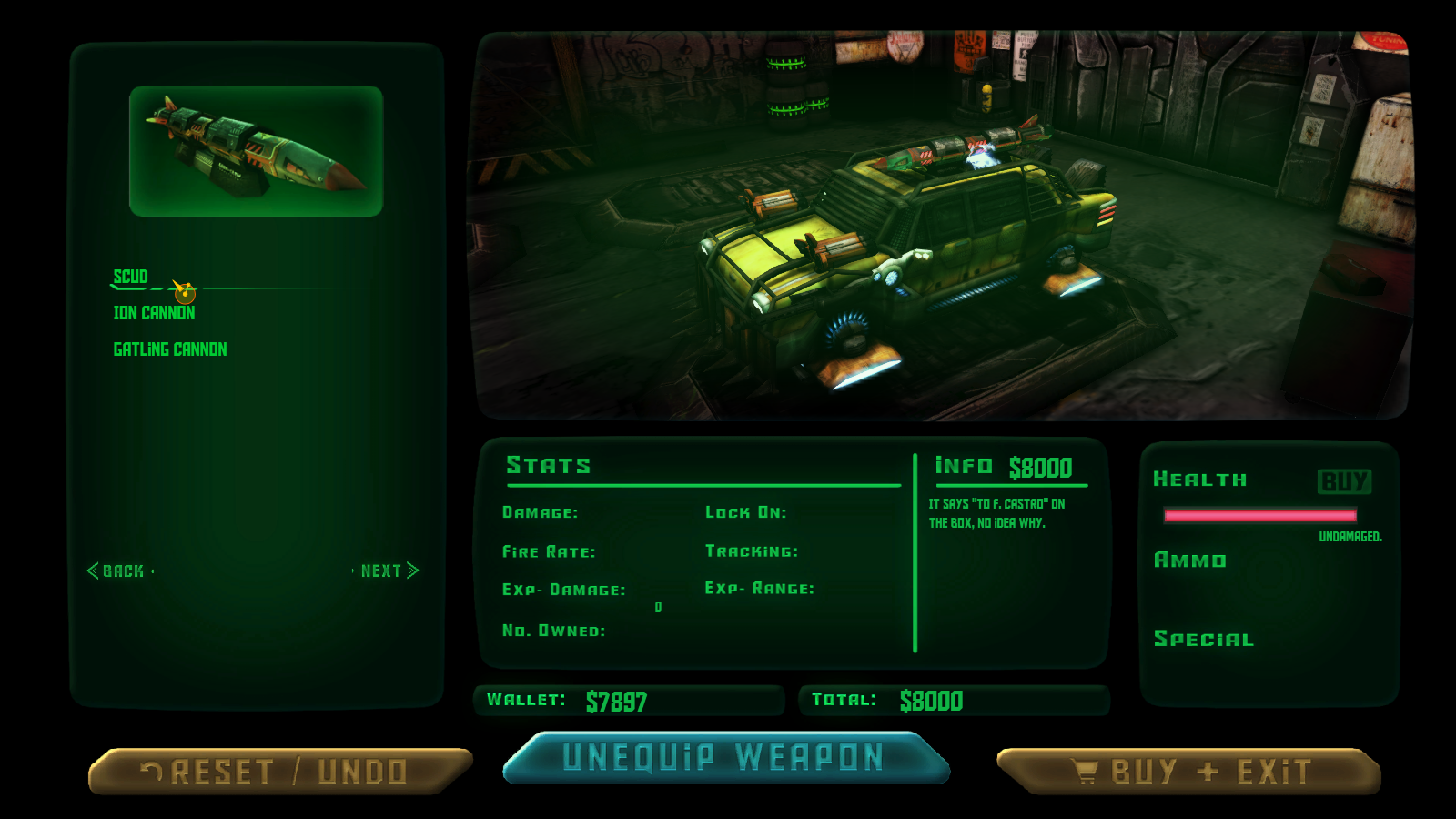 July 2013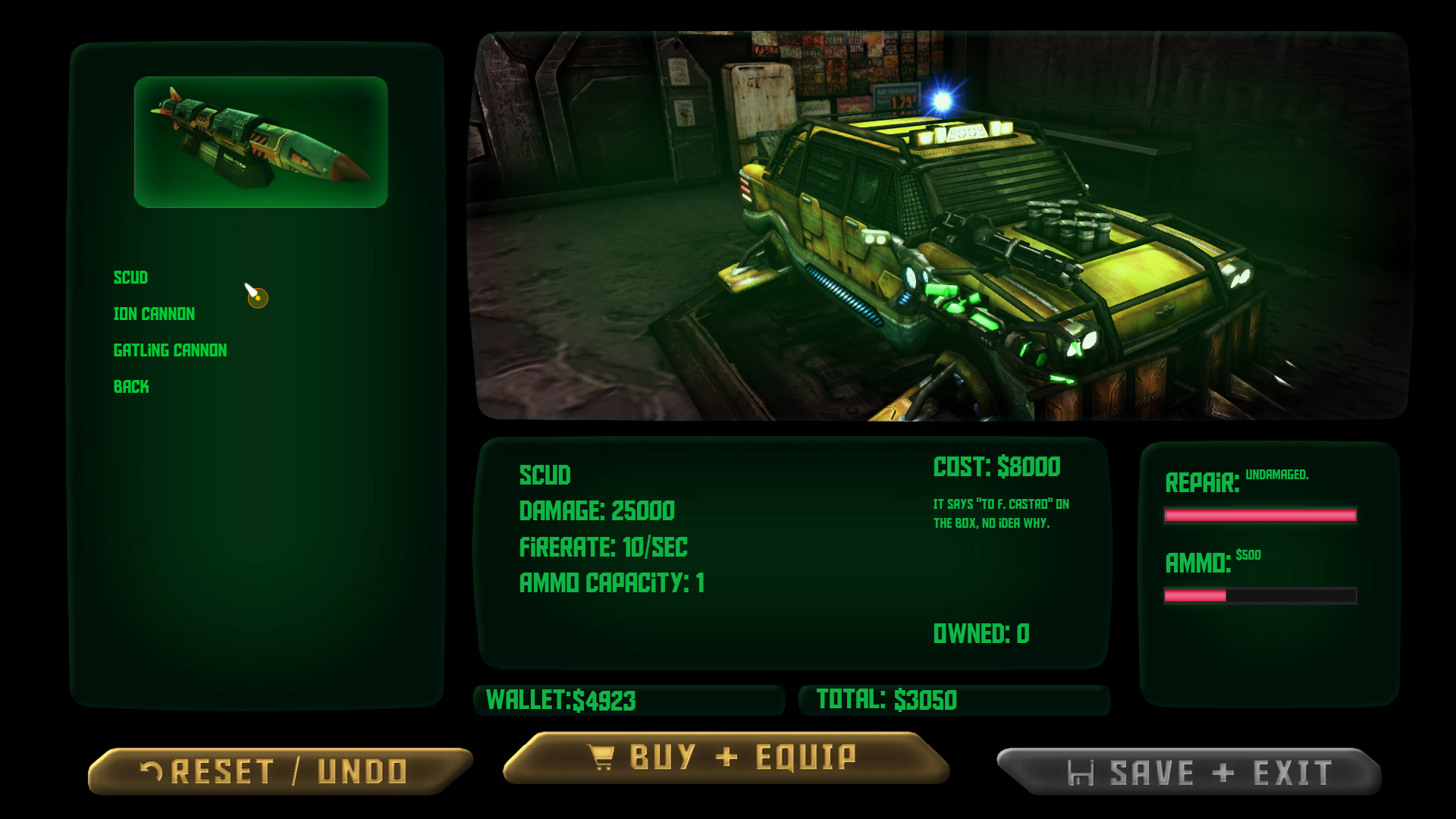 There was also that time the shop was converted to work on a 1980's era home computer: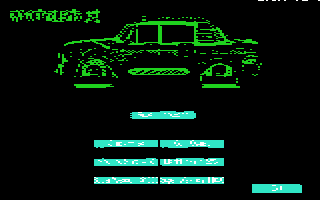 I think we can all agree it didn't survive the conversion...
Now, I draw my rant to a close and I thank you for paying attention to the musings of me, one of the few programmers who have the (un?)fortunate job of having such a taxing yet rewarding project to work on!
Rohan Carty, Lead Programmer on Collateral at Dancing Dinosaur Games.