At the moment, we're working feverishly on the final levels of the second chapter. Soon, we'll upload some video footage, but for now, have a look at the screenshots and tell us what you think!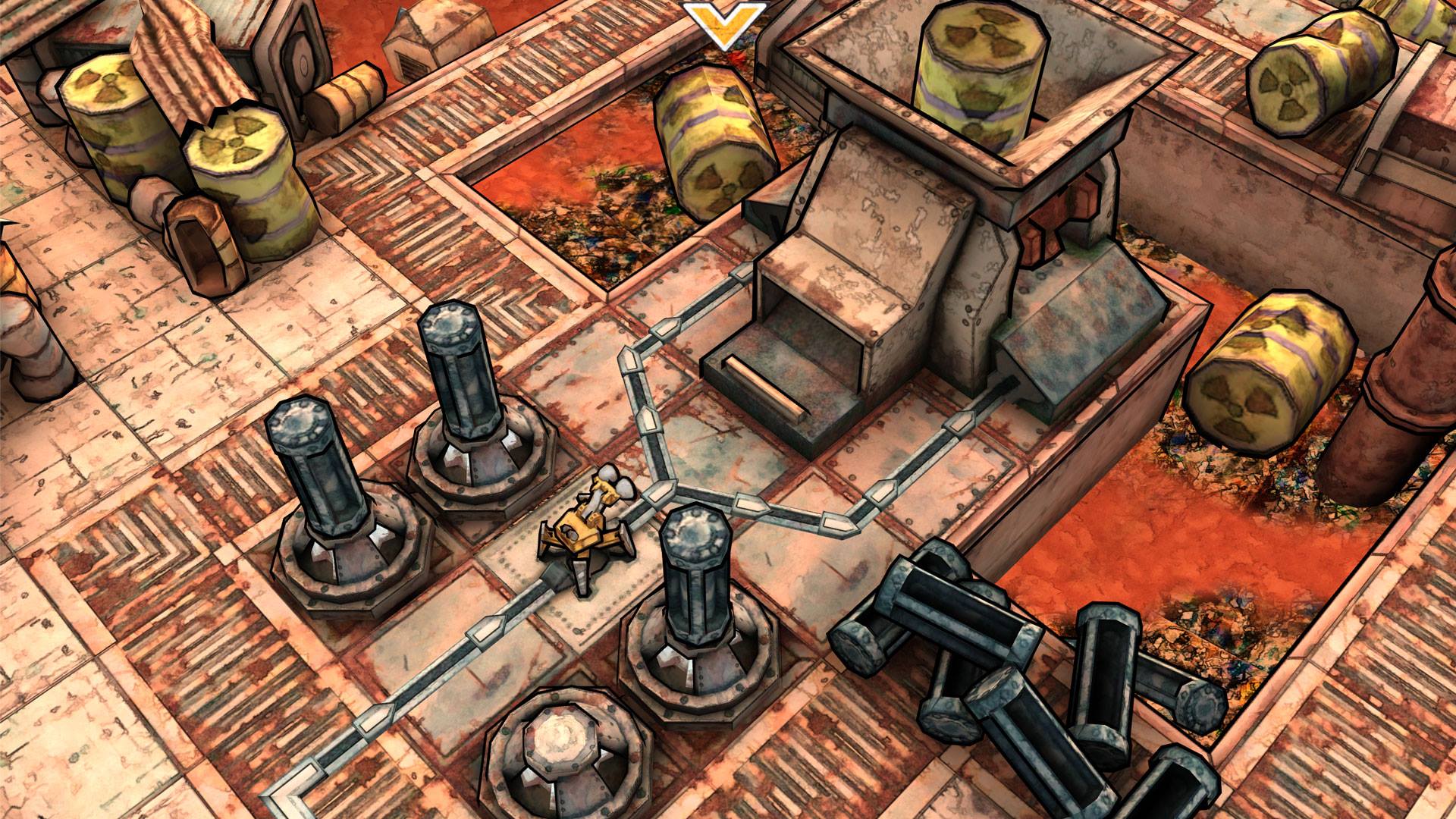 At the end of Chapter 1, Clark tries to rescue his beloved missile Clara, but fails to save her from a last-minute kidnapping. He ends up being thrown onto the surface of Mars where he starts yet another journey in search for a way to get Clara out of captivity. In this wasteland -which once was a supporting mining facility for the nuclear missiles factory- he will encounter members of a trashy wacky robot community, desperately struggling with powerlosses and enemy attacks.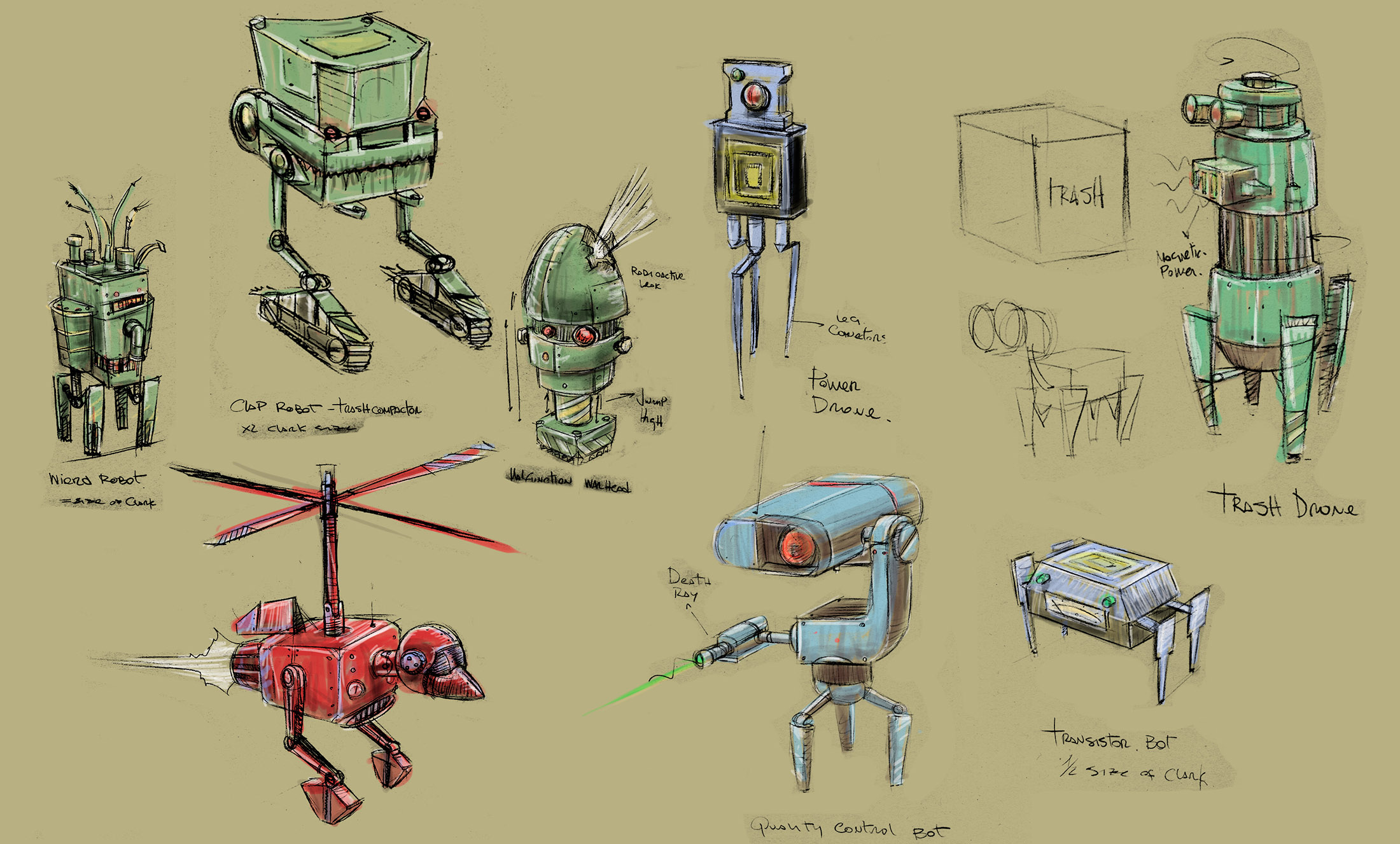 It's Clark's duty as a maintenance robot to set things in order before he leaves Trash Town to begin his search for Father, the lost super computer and architect of the factory. He is the mentor Clark needs to come up with a plan to save Clara. So as soon as the moons rise, Clark starts his march through the dark and broken mines of Mars ...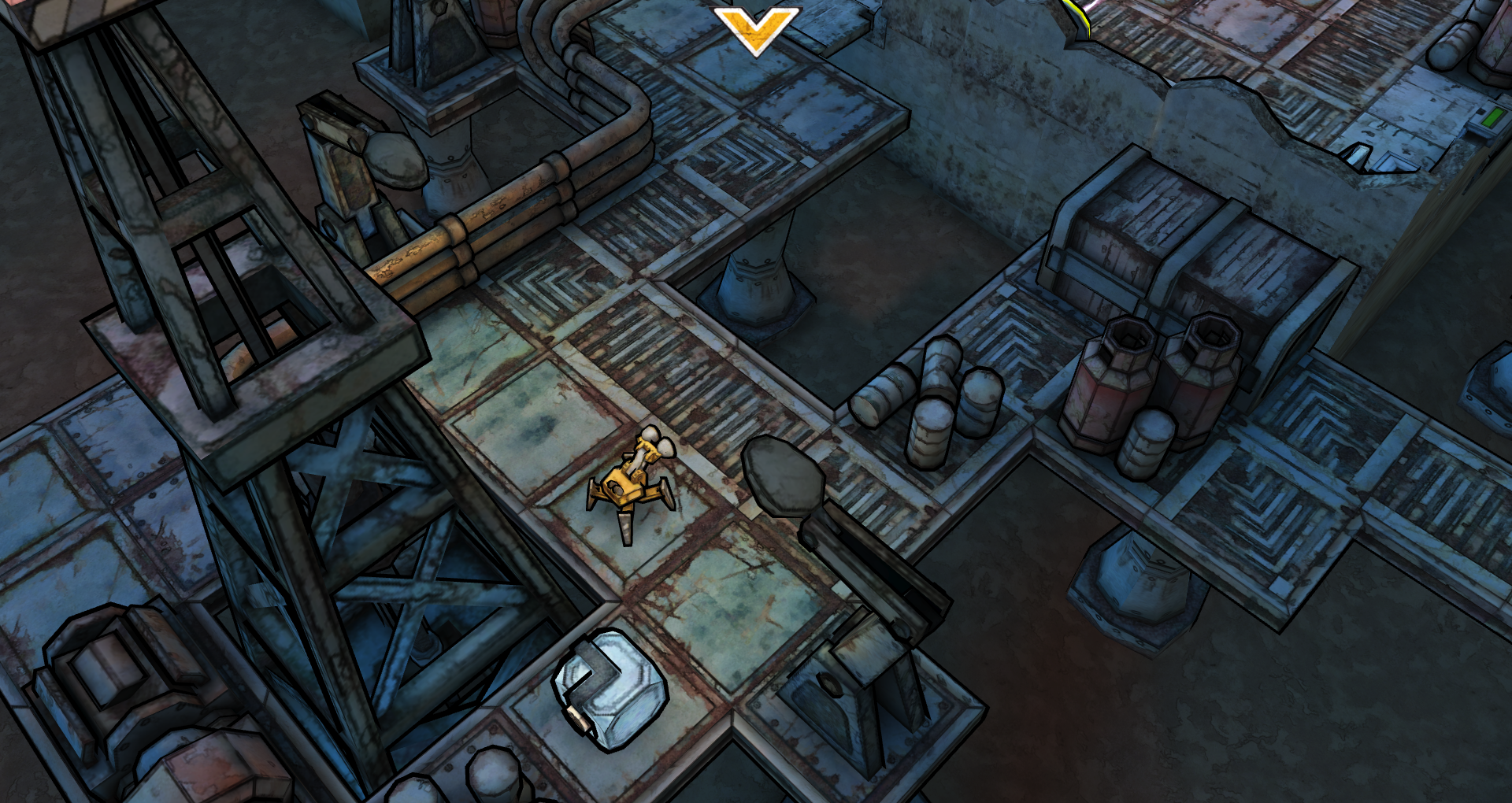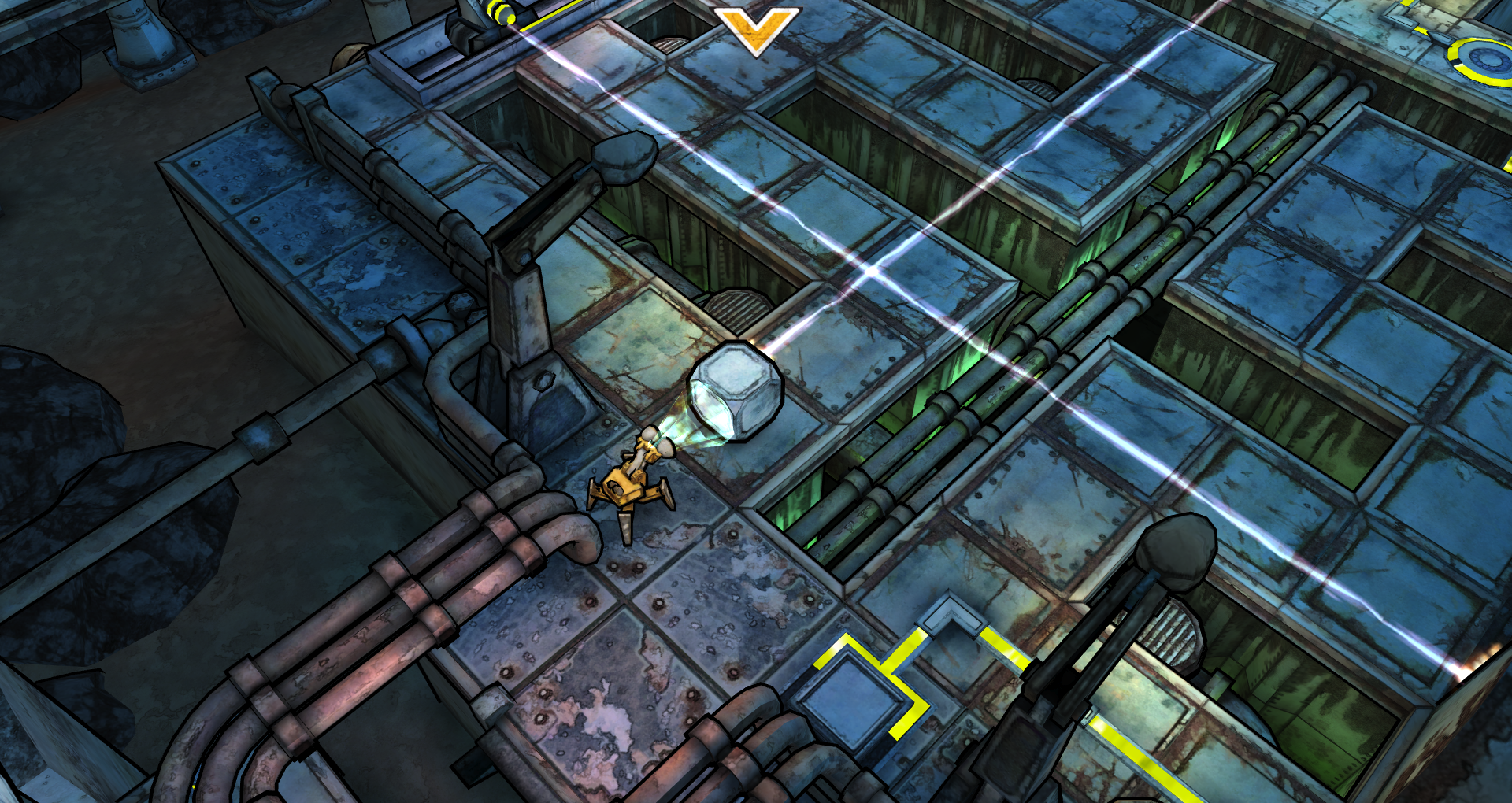 Tell us what you think! Today we've been working quite a lot on lighting the scenes. Is the night mood believeable? What would you change or try out?