Finally, a new update !
Here a Christmas demo version of 8 Bit Runner (coming a little bit late on IndieDB, sorry about that, this demo was available the 25th of December on the Facebook page).
In this demo you will find :
The 2 new levels (the old ones have been removed)
New graphics (the first world : the industrial area)
Lasers
Conveyor belts
The options menu (you can set the player's color to fit your liking)
A Santa hat
More lasers
You can play the game on Newgrounds or on Clay.io.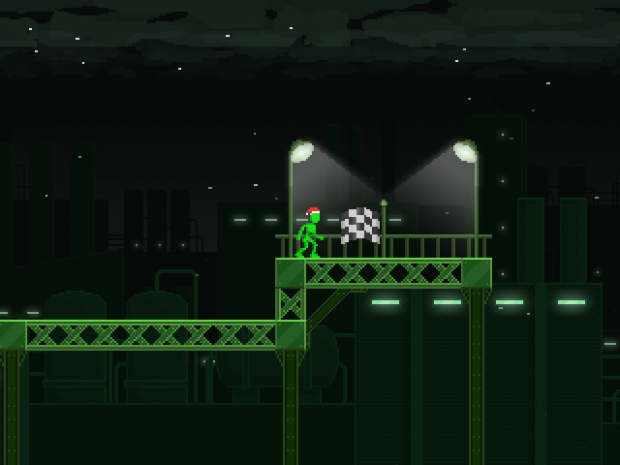 Please keep in mind that this is still a demo version of the game, you can report every bug you may find (I love bug reports, seriously I really do !)
Merry Christmas (late), Happy New Year, and have fun ! :-)