Hello, Kindred!
We'll be honest, this part of development was much more difficult than we've expected and the arising problems have stopped us from preparing a worthy demonstration.
Everything shown here is nothing but prototypes that have only the most basic of functions.
The graphical part is still being worked on and will be significantly updated as we approach the release date.
Our current goal is not to fill the editor with content, but to create appropriate conditions for its quick and easy integration into the final version of the game.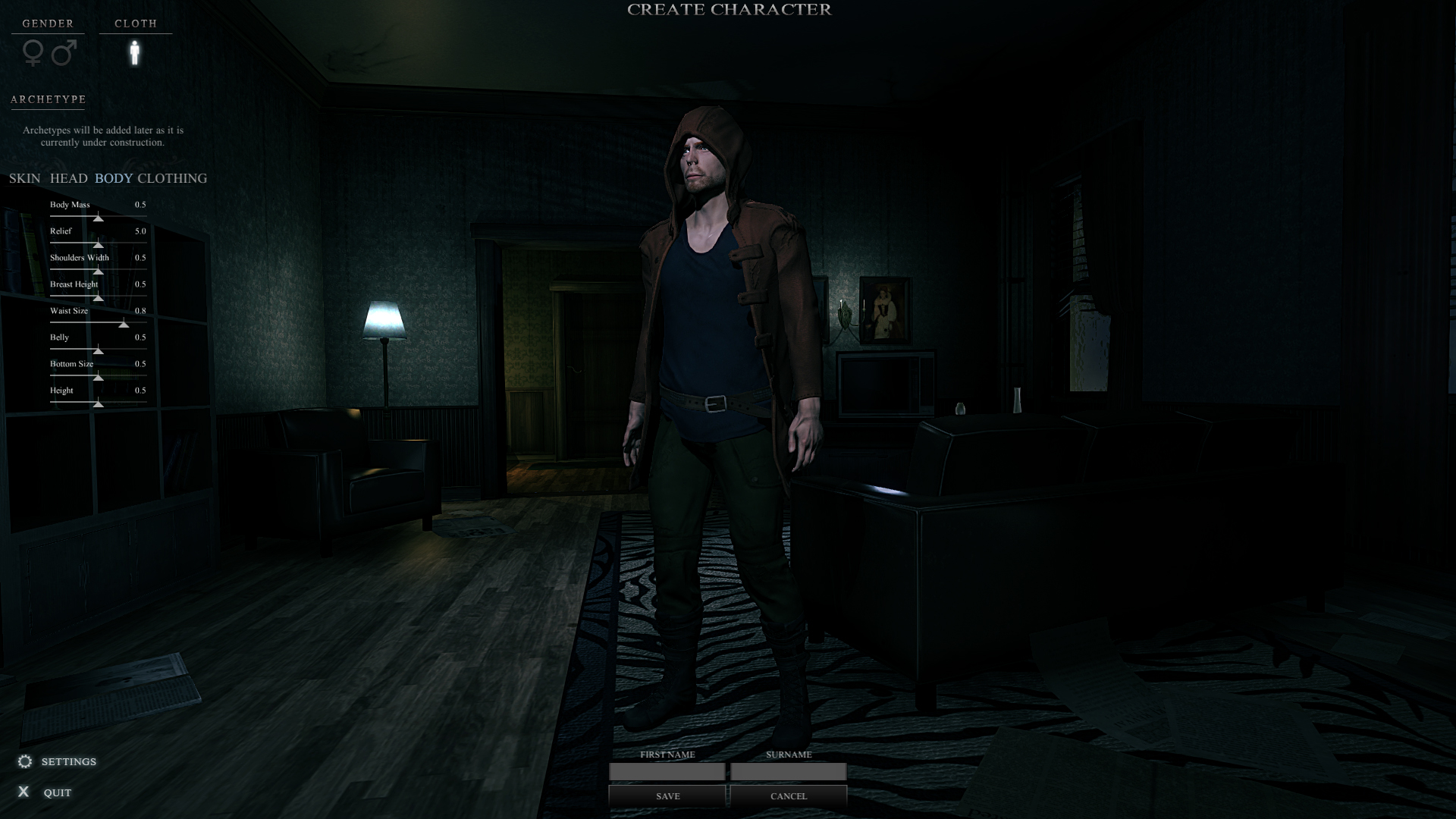 The current editor version, just like the ones that we will show in the coming months, is based on the so-called "skeletal animation". The mass of muscles, the shape of the face and nose, the position of the eyes, – all of this is handled by special "bones", which are not directly used in the animation of the character; they control only customizable elements of appearance. These settings can only be controlled linearly, i.e. moving them a bit to the left or to the right, which, unfortunately, does not give rich and flexible variations that would look appropriate at any given moment.
Enabling full morphing of the models will allow us to get rid of these limitations. This technology, along with the usual skeletal animation will greatly extend our capabilities and allow us to tune the character models with practically no limitations.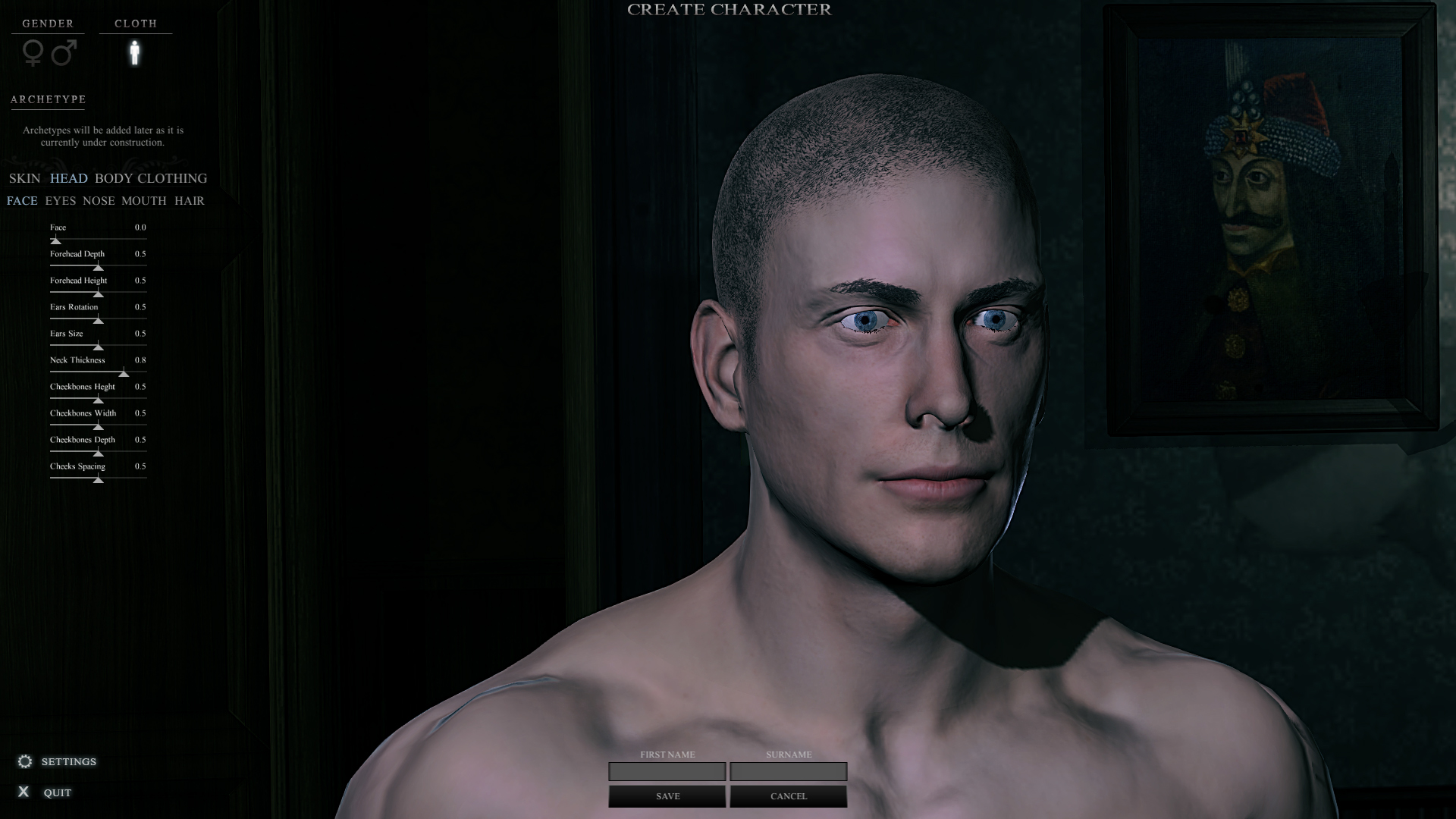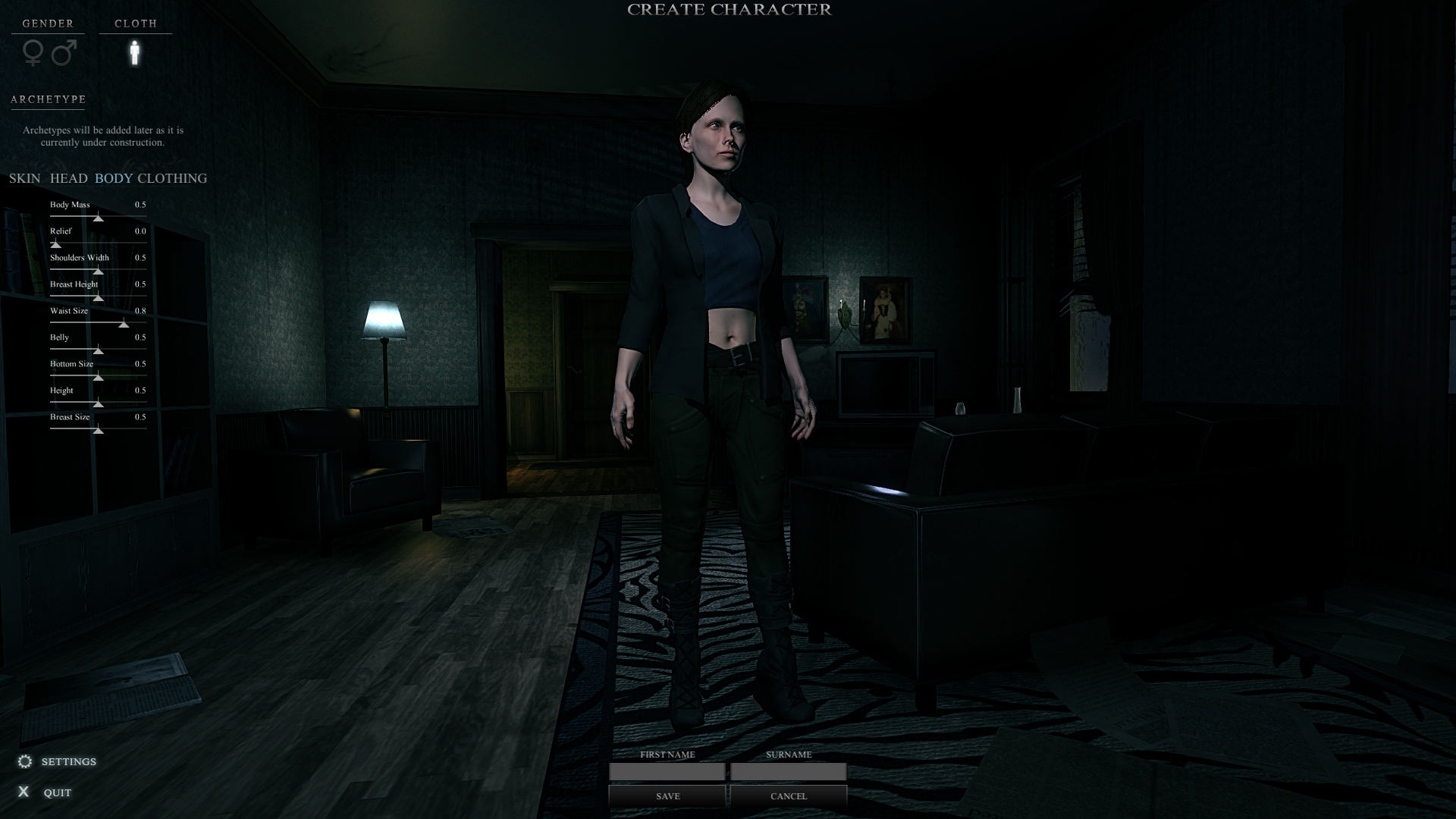 Character Models
When we first started to develop Dogma: Eternal Night, we have decided that all game characters will be built by using in-game character editors only. This is one of our main goals – to create a flexible tool that wouldn't require us to model all the characters manually. We already have this tool and its basic functions are working as intended.
All that's left is to feed it the base models of bodies and various clothing items. By using special procedural generators, this tool will automatically set the proportions of the characters and their clothes. For a more detailed setup, we can further tinker with the process if we ever need to create a character with a specific look.
3D-scanning
To create base models for our generator, we decided to use the modern 3D-scanning technology of existing people and objects. By using special equipment and software, we can "digitize" any real-life person, transfer their appearance into the 3D-editor and later, into the game. Just like in the movie Tron :)
That way the created characters will be more realistic and won't look like hypertrophied Barbies and Kens. We want them to look like ordinary people, the kind you can meet on the streets.
Soon you will be able to try out this function in the editor as well, making the character look the way you want him to.