Greetings again from the ChaosEsque Team, in time for the beginning of the holiday season!

It has been awhile since the last announcement, but in that while since release 43 much has been accomplished! One of which is the achievement of 90 in-game weapons.

The game now has city generation: Set your parameters in the misc buildings mutator (under multiplayer>Create>mutators) and enjoy 3d cities not unlike those you might find in a "Sim City 2k" world, but with interiors.

The game's build-able building system has been improved: Furnishings, containers, auto-centering doors and windows now all can be built. Thus you can out-fit your buildings the way you see fit.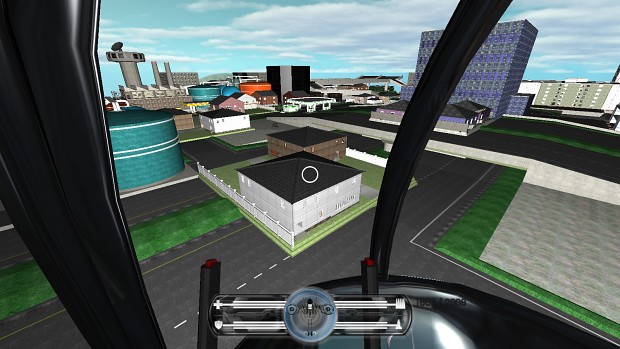 Additionally, there are many more color options for your castles, and the default color is set appropriately for each map (sandstone for most desert maps, white plastered stone for frankish maps, greenish stone for tibetan maps, and dark grey for others).

A friend system has been added, enabled by the server admin or game session host (mutiplayer>Create>Advanced) where one can set who is friends, tolerated, hated, aswell as general policies (tolerate all, hate all, etc) in non-team games for your built kingdom or town (server admin can allow in team games if he sets g_allow_friends to a higher setting such as 2 or 3)

Darkhold has gotten deeper. Beneath the crypts and the chambers of torment lies a minotaur maze, the pinnacle, and then the caves where you can find wyvrens and a fire dragon, you can also build a subterranean city there, if you wish.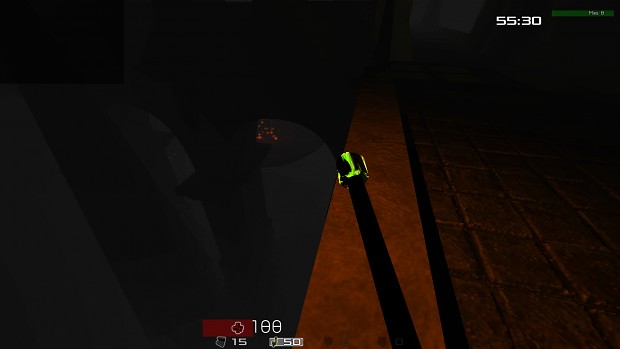 Monsters can now be recruited to your side using the buildable building system by creating recruitment posts near buildings that would be attractive to them (barracks and castles for knights and royal guards, for instance, security building or glass bases for soliders)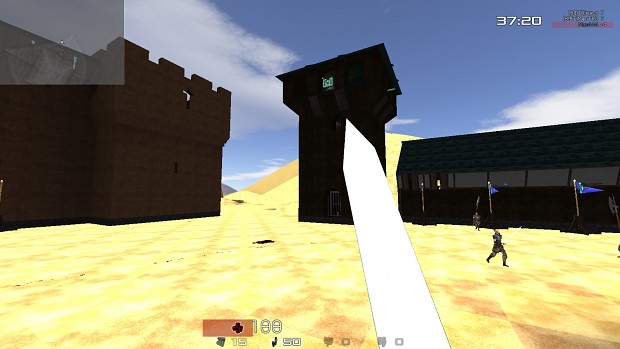 There are now a total of 90 weapons (including a chainsaw). 30 spells. 23 monsters (including angels and demons now). 40 vehicles. 16 mounted guns. (Plus somewhere over 100 maps. (104 DeathMatch maps in the list)). All there for you to mix and match and create the FPS or RTS session you desire.
Ontop of all that there are many other improvements and bugfixes.
We also have made DVD jackets and covers for you so you may distribute this game
to your friends: DVD Jackets

Please help celebrate the 75th release!