I realized today I hadn't gone too deep into the stealth system. The basic idea is you have a suit that is the same color as certain objects in the level allowing you to blend into them making you effectively invisible to the enemies.
I have big dreams about choosing different suit types and colors and how that can affect the route you take in the level. However, to narrow my focus on what's really important right now for the prototype level I've stuck to one-suit type and color as I get everything functional and feeling right.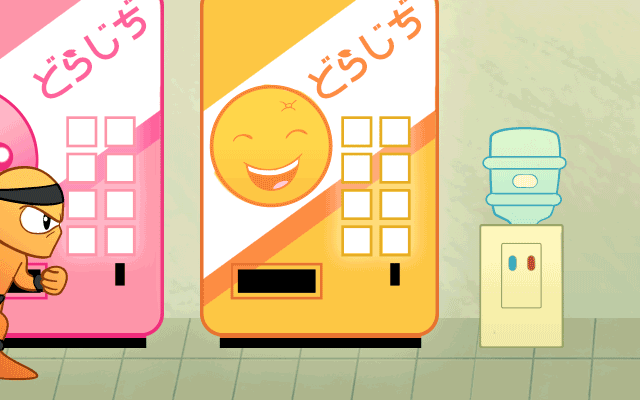 The Lean - The most straight-forward way the player can use this mechanic is by "leaning" into an object of the same color. If it's an object about your size or larger on the ground this is the type of stealth you'll end up with.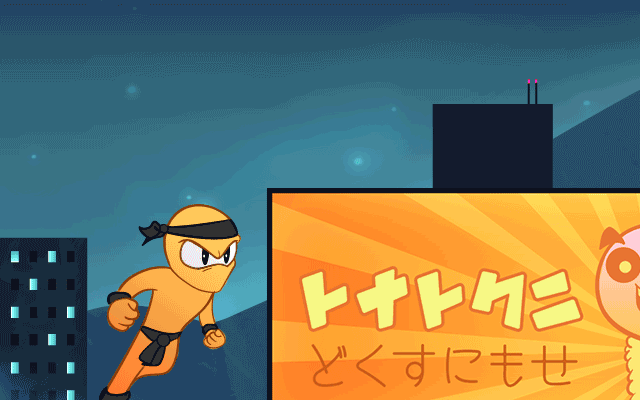 Wall Stick - This has been the main stealth type I've shown off so far. If Neon sees a sign or Poster within jumping distance he can stick to the sign much like a friendly neighborhood super-hero.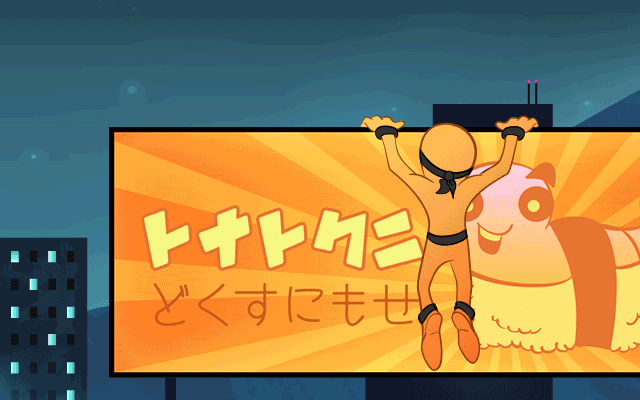 Hanging - In other circumstances where you'll need to scale along a ledge in the level you'll get this type of stealth. One thing I want to try is timed flashing light patterns so you'll have to move with the orange light in order to not be seen.
That covers all the bases for the Tokyo level. Eventually as I design other challenges I'll add other animations but over all the mechanic stays pretty much the same. When the going gets tough make like a Chameleon and disappear.