The CDF Ghostship Alpha v0.33 will be released on Desura on the 1st July!
If you liked Doom, Dead Space, Aliens, System shock or Natural Selection then you should give Ghostship a try!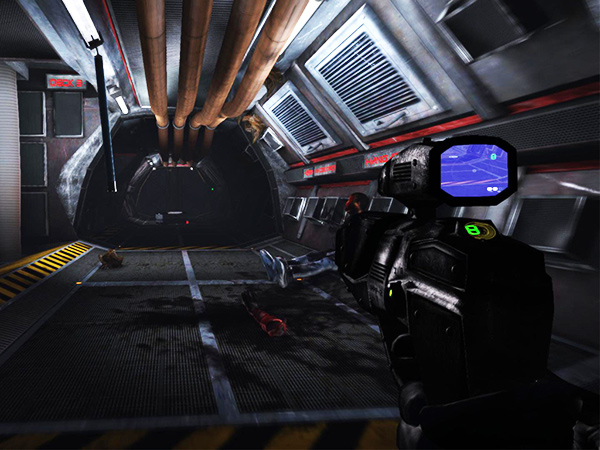 Pre-load Now and Play it on the 1st of July 2013 for FREE
We are releasing the Alpha 0.33 free of charge and updated version 0.35 will become available later In July. The Alpha is huge as you will see and we welcome you to play our game. If you like it please support our IndieGoGo Campaign - Indiegogo.com
There are some great rewards on offer! check them out!
Ghostship Alpha v0.33 contains:
Story Mode - 1 character (Zak Thomas) 4 out of 21 decks)
Onslaught Modes - Hangar 2 & Medical - Wave based survival
Challenge Mode - Just to the end of the hall & Scavenger - Various challenges
The alpha contains 7 different enemies, 8 different weapons and weeks of fun!
There will be an update to the alpha with bug fixes and lots more content & Mac version (coming Mid July)
The Beta will contain the full story mode, all onslaught map, all challenges and Simulation Mode. The beta will also have Oculus Rift support and will have a fully working inventory system, full journal, double the weapons and enemies. Multiplayer beta to be confirmed.
The Beta is due for release on Halloween, Pre-orders and IndieGoGo Contributes will have access!