Hello everyone!
This release contains a major update to mob AI and level 4 scenery and effects. The new mob AI additions allow enemies to work together better. The enemies now work as a group coordinating their movements so that they can attack simultaneously. While all enemies have those capabilities, certain enemies now have cooperative behavior which allows them to call upon nearby allies to aid them if they are fighting the player.
As a result of the improvements to mob AI and single combat we rebalanced both hit scores and survival elements to make it easier to live in the earlier levels. We also added armor to some humanoid enemy types (e.g. skeleton warlords). Basically certain enemies have areas that look heavily armored around parts of the body and if you were to hit those parts the damage would be reduced.
In addition to the enemies getting a boost, the player weapons have been adjusted in hit value per type of strike (e.g. overhead vs swing). Each weapon type's armor penetration value and speed is now different so that each one is better depending on the situation. For example, the player sword has the fastest attacks but is not as effective as a mace against armored enemies.
We have also completed all additions to scenery in level 4 (Orc Royal Area). The objective for this update was primarily to liven up the level by adding lighting effects (e.g. candles) and particle effects (e.g. fire and poison). On top of that new and interest themed art was added to enhance the story elements throughout the level such as weapons racks in camps, gore in kennels, and shot glasses in the mess halls. Finally, we were able to improve performance in level 4.
Here are the full details of the update:
Improved mob AI behavior for all enemy types
Added cooperative group behavior for some enemies
Added new scenery and effects in level 4 (e.g. fires, earthquakes, magic poison)
Added new scenery and effects in Levels 1 and 2
Added armor to some humanoid enemy types
Player weapon differentiation now includes armor effects
Rebalanced all levels for mob AI and combat style
Improved performance in level 4
Fix several minor bugs
Here is some new scenery in level 4: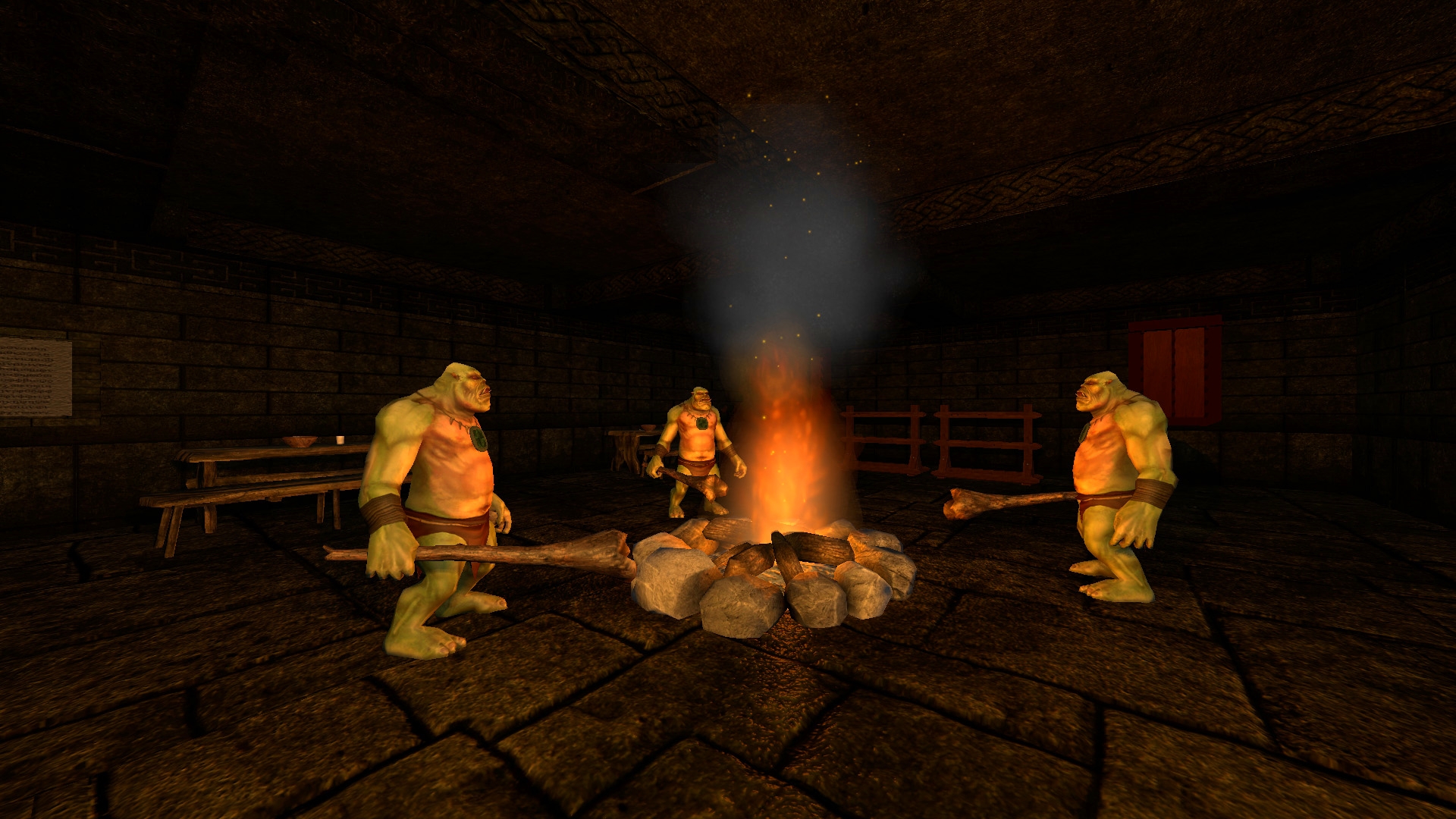 Here is one of our new effects in level 4: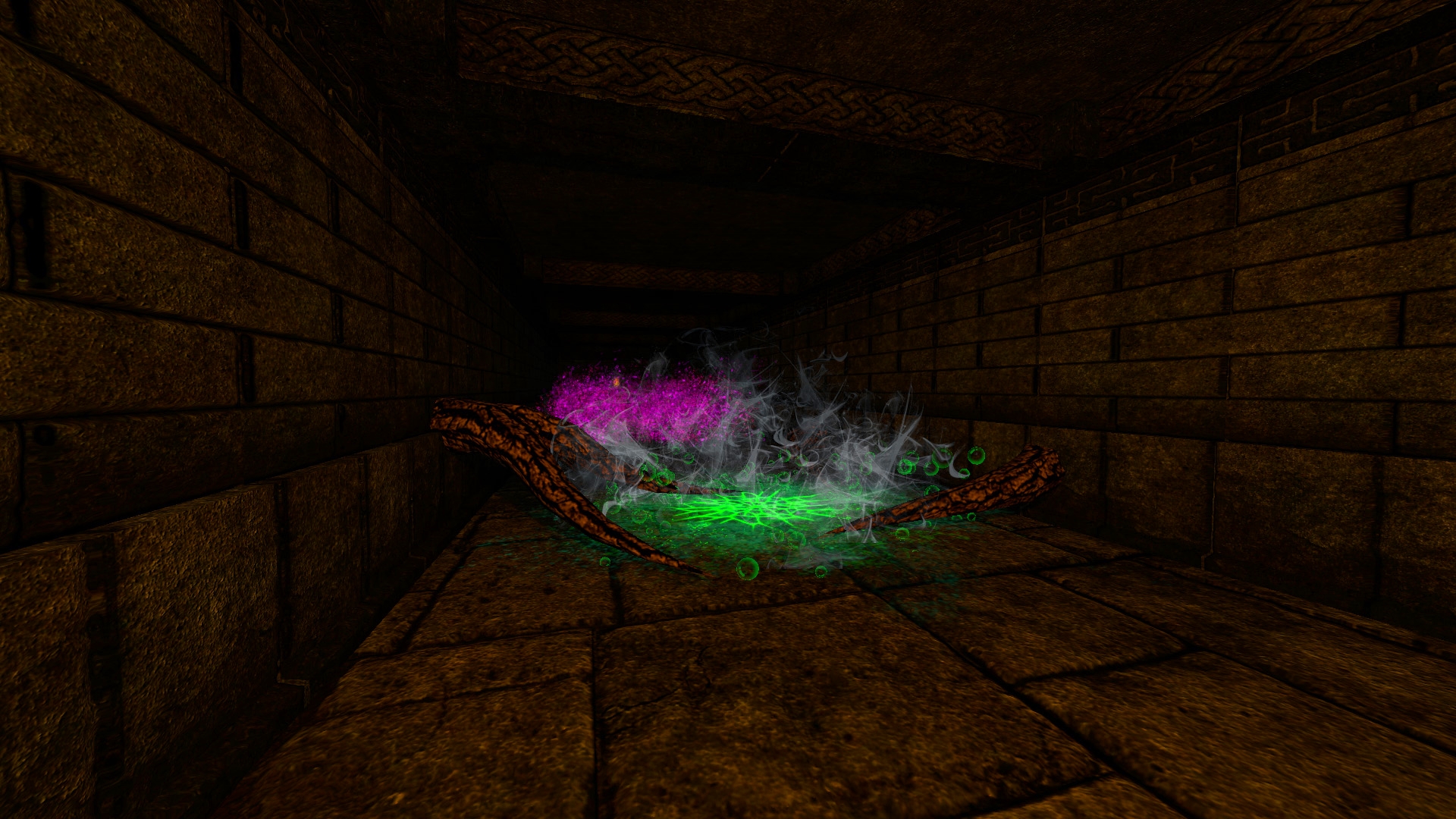 Here is an NPC with new scenery in level 4: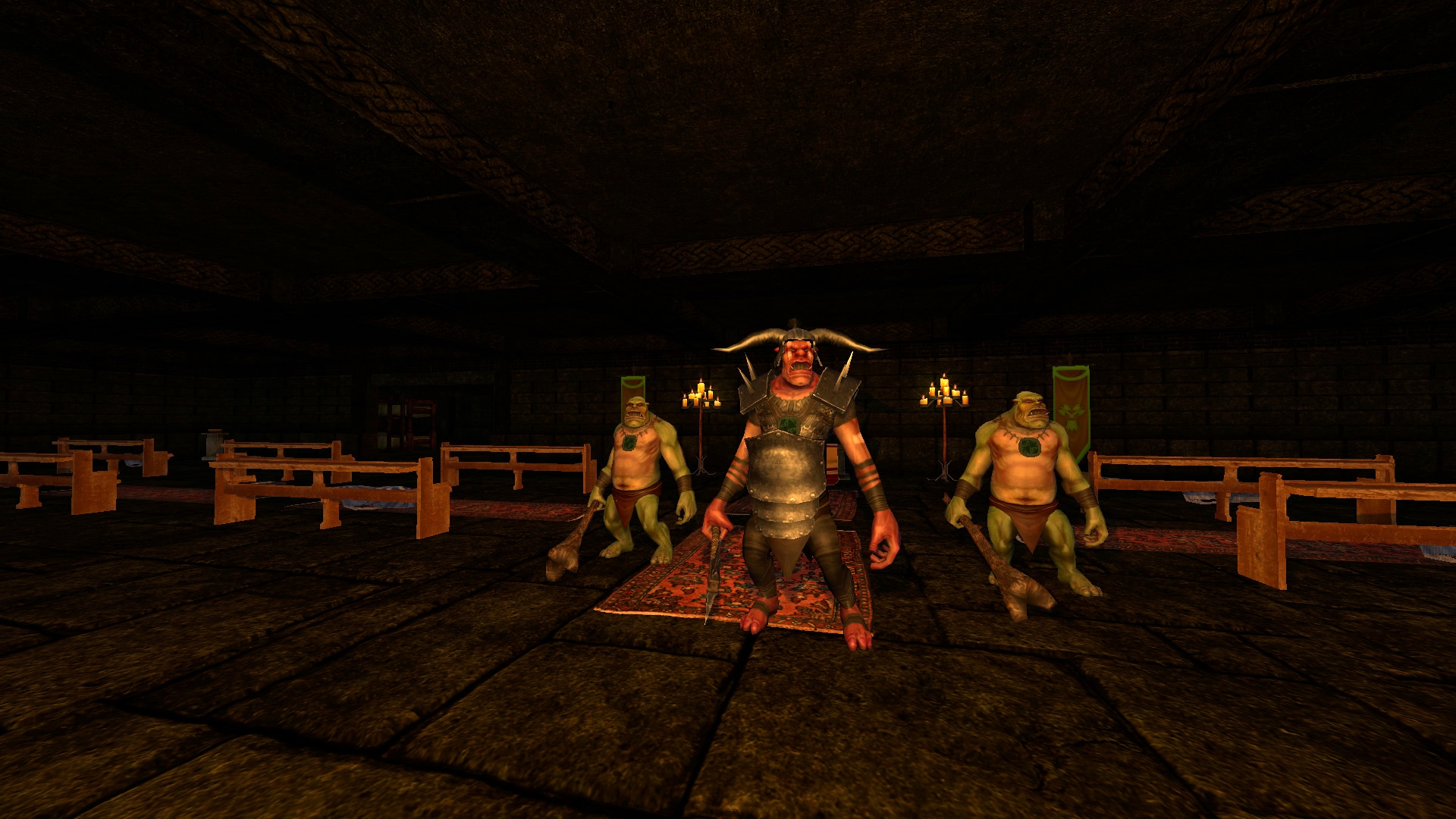 Here is a video of fighting a skeleton warlord with armor:
You can check out our roadmap for our future plans Steamcommunity.com
Thanks for your feedback and support. Let us know what you think about our new changes!
Dungeoneering Studios
Twitter: Twitter.com
Our Web Site: Dungeoneeringstudios.com
Steam page: Store.steampowered.com