In this video there're some shots of the gameplay. With this version of the game you can see above, the first playtests were made. I had positive feedback and negative feedback, which was very helpful to understand the outside point of view.
People said the art was pleasant, the freedom of movement was refreshing and interesting the fact that there are different kinds of objectives. On the other hand, everyone agreed the beginning was confusing and needed more information, context about the character and the controls.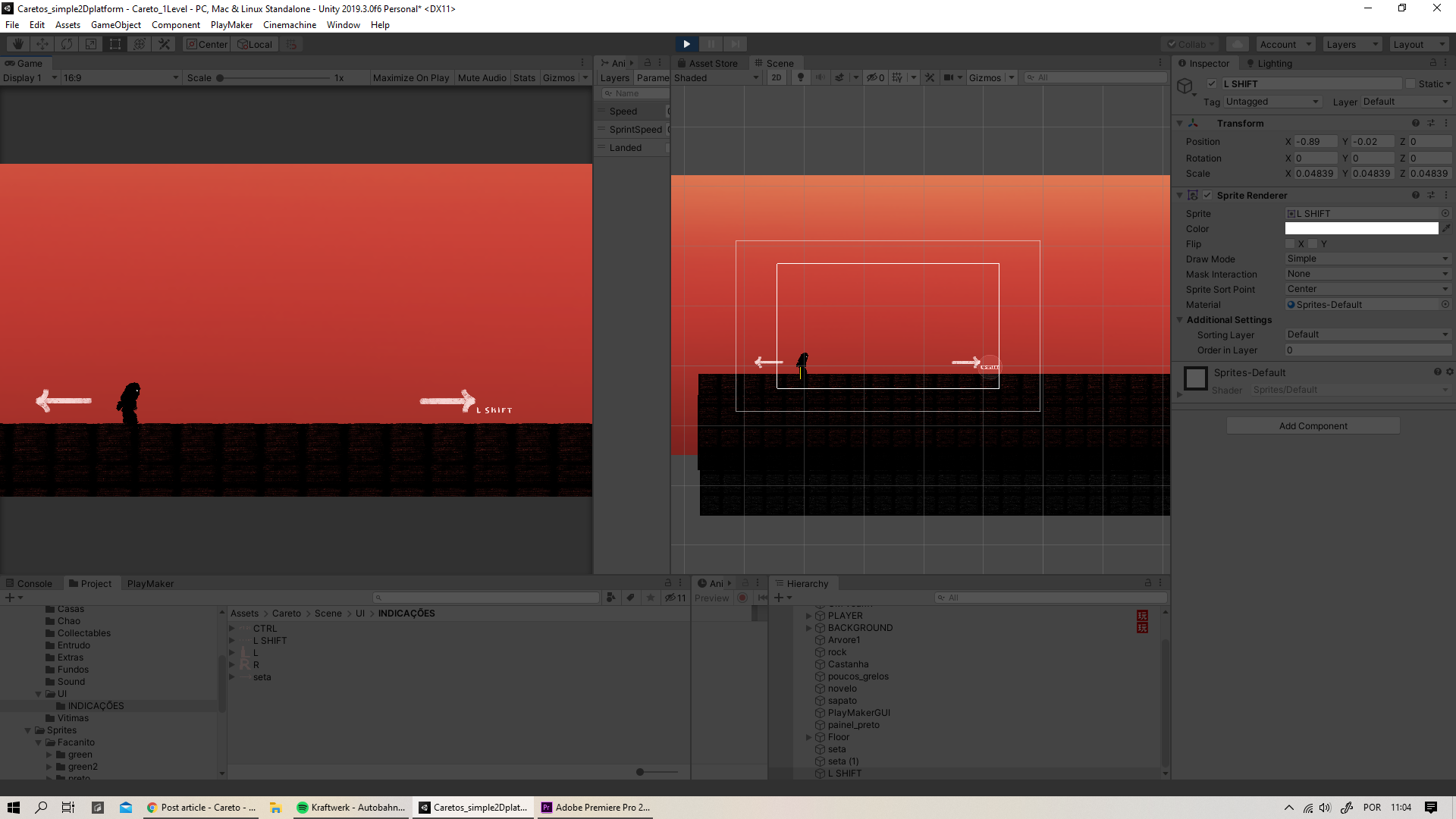 Therefore, I've started to make a very simple begging that acts as an introduction to this tradition of Carnaval dos Caretos in Portugal and it works also as a tutorial.