This ancient "Entrudo" tradition of Portugal which young men (and now some women) dress up as devils, Caretos, almost disappeared in the 70's. Nowadays, people in the village dress up their kids as little Caretos and they're called Facanitos. Facanitos go out in the first day of Carnaval and start to imitate the grownups and learning what this tradition is made of.
In a lot of ways, this is also the essence of this game, Careto. So, I thought the main character should be a Facanito, imitating Caretos, learning every step of the tradition and making Carnaval happen.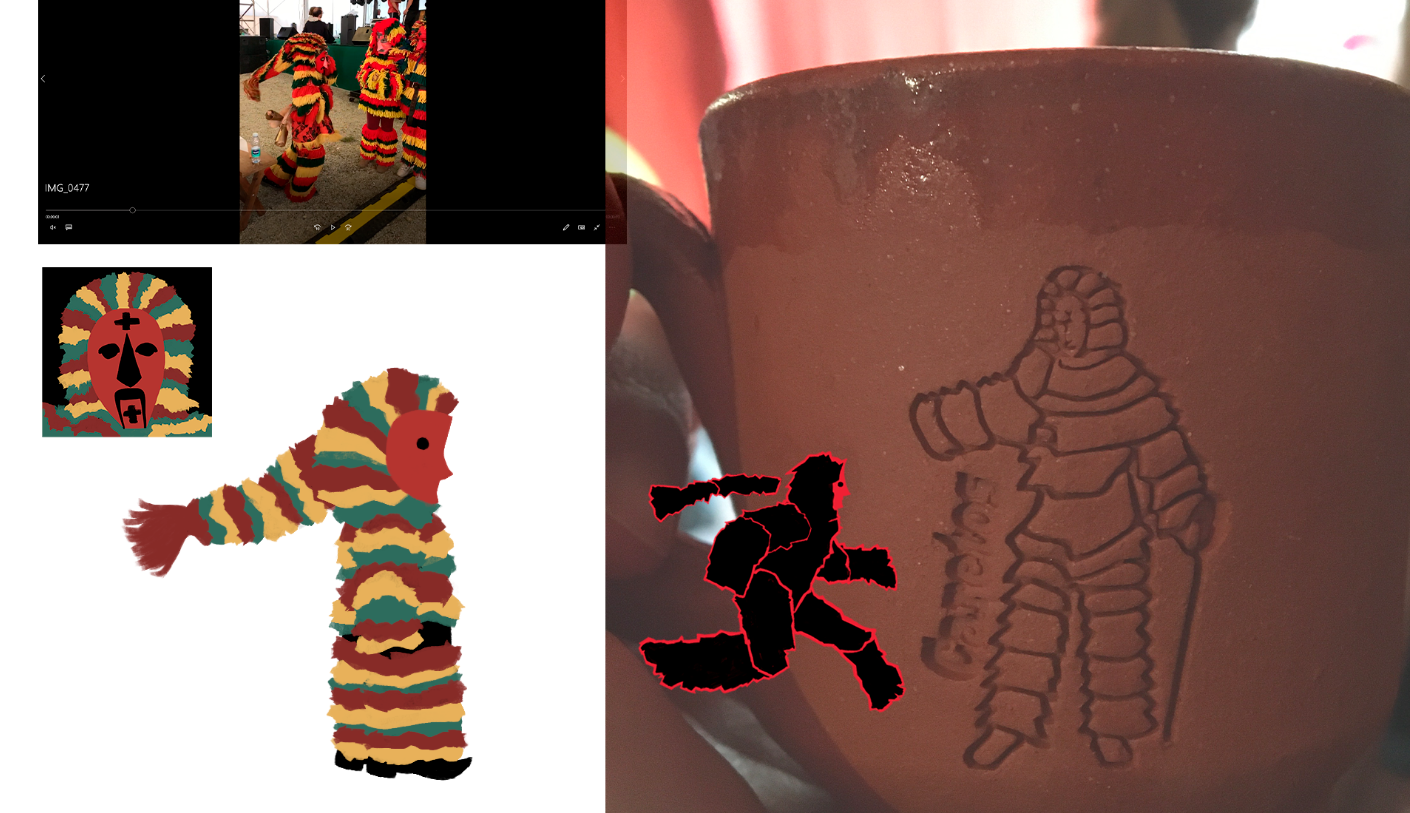 Another decision I had to make was to give more texture to the costume and, therefore, rethink the colors because red, yellow and green are three very strong colors to the eyes.
To position myself a little better where the vertical slice I'm making belongs in the game, I had to imagine how the first levels would be. The players will learn every step of this ancient tradition, so I thought it would be fun to experience also the making of the costume, which is one of the hardest things.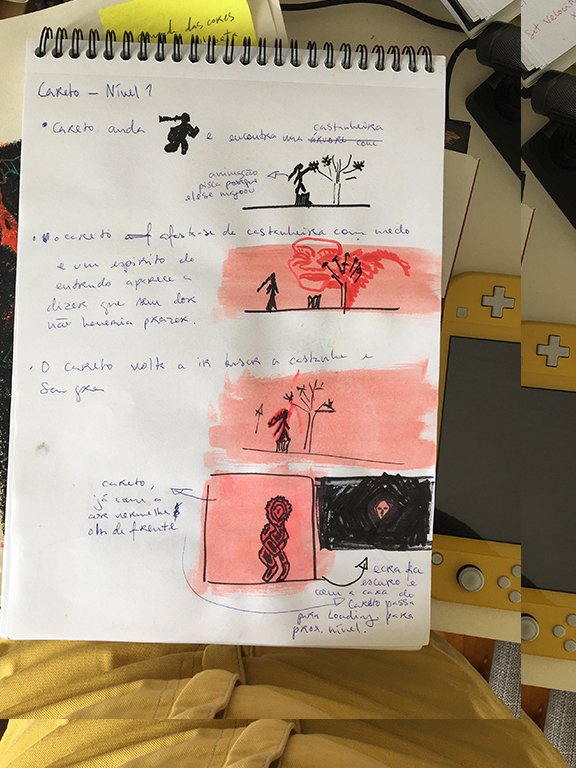 So, the idea for the first level is that the player starts as a single black silhouette, he sees a chestnut tree and goes up to pick a chestnut but gets hurt in the spikes. The spirit of Entrudo appears and gives a lesson explaining there's no pleasure without pain. Afterward, the player tries to pick up a chestnut, takes it but bleeds a little, giving him the red color. After he gets the red color, there's a fade-out where we can only see the red mask and fade-in to the second level.

During the game, the player collects chestnuts (giving him the red color), rapini flowers (yellow), leaves (green), bells, music instruments etc. and continues to complete the costume and the tradition. Meanwhile, there's also the possibility to collect these items to use later to a specific purpose.
In storytelling, we always need to think of the background of the characters before writing about them and I felt I needed to do the same for the level of this game I'm developing.