Hello everyone!
We have just launched a new single player offline mode in CardLife!
Several members of the team have worked incredibly hard to get this game mode up and running in just two weeks. They are now waiting for your feedback on this game mode and are now preparing to work on new features. We'll share more details very very soon on what new content we are adding to CardLife
Offline Single Player Mode will effectively remove the lag that players have previously experienced. This relates to combat where maybe it takes some time to register an attack when the information is sent online. All actions in game are verified 100% by your own machine, creating a lag free experience. Players will also no longer be disconnected from their own game in single player.
It is important to note that in order to activate your CardLife account to be played offline you will need to log into the game with an internet connection just once. Below is a step by step progress as to how it will work
The first time you log into CardLife, we check that your account owns CardLife as the final part of the installation process. You need to be online for this but you would need to be online anyway to download the game
Next time you launch the game, you don't need to be online at all. You can be on a bus with a laptop and no wifi, and you'll still be able to play Single Player
From then on single player has no network stuff regardless of whether you have internet or not, zero lag (at least zero network lag).
Additionally, if you are not experiencing any lag within your normal Online single player game, the benefits of playing in this mode mean that your save data is stored in the cloud which means that your game world is backed up and can be used across multiple systems.
How do I Access Single Player Offline mode?
If you want to play Single player offline mode, make sure to follow these steps
Start Cardlife as you normally would and select Single Player from the main menu. I've highlighted it in red in the screenshot below:
From here you'll be brought to a menu where you can choose the game mode and select a bunch of mods (of which, we've had some incredible mods already created by the community and you should check it out!)... I've highlighted the new single player offline mode in red in the screenshot below:
And here it is zoomed in just in case! It is found at the top left of this menu :)
Because this is a new game mode, progress from Single Player - Online Cloud Save (which is the single player mode which was present before this update) will not be carried over. You will start the game from fresh if you play Single Player - Offline.
Please let us know what you think of the offline mode and if you come across any odd issues. We've tested it internally, but a big part of our release onto Early Access is to gather feedback and build upon our game. Offline mode is just the start of us listening to player feedback as it was a widely requested feature.
Review CardLife on Steam

Are you enjoying CardLife and want to help support the game further? Make sure to leave a review on the game on Steam. We've been reacting to many of the comments on the review section and a large number of our initial launch issues like server, lag and offline mode have all since been addressed :)
We've made some great changes to our network infrastructure by having servers based in different regions to reduce lag and the new offline mode responds to a lot of requests by players who wanted an offline mode.
Taking the time to write a review to recommend a game to other players really helps us as a studio and we often gain a great amount of insight into player experiences from reviews too!
Further fixes in this build
Along with the Offline Single Player Mode there are also a few fixes below:
Fixed a Client memory leak, this would have affected performance the longer the game was running.
Fixed a bug where players would sometimes not be able to place a building piece even if nothing was blocking them from doing so.
Fixed a bug relating to animations that was spamming the error logs, sometimes causing frame rate drops.
Optimisations to AI
Of course, if you experience any issues with this update, do get in touch with us and share as much information as possible! Visit our support address by clicking here
Community Shoutout
Over the past week we've had lots of new submissions to the CardLife community page and here are the two that really stood out to us:
- Pink Frog (Halloween Character)
- Benor 13's Castle
- OV3RKI77's Skeleton (Totally Not Skeletor...)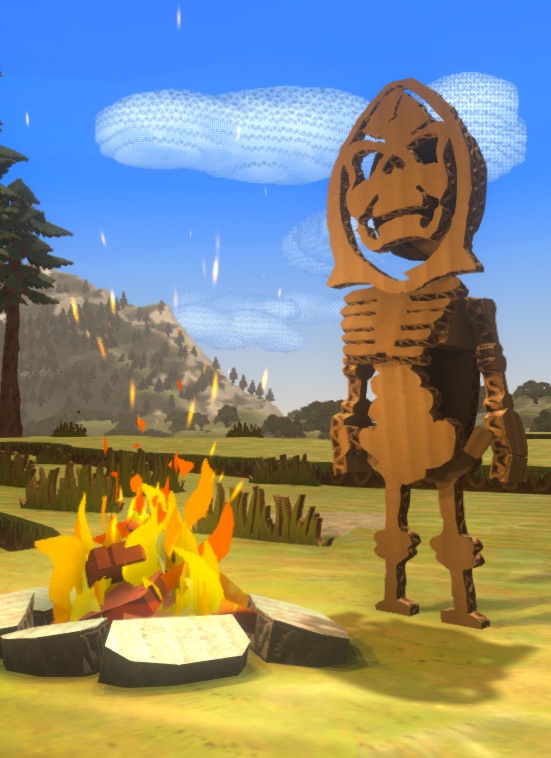 We'd like to take a moment to thank everyone who has joined us in playing CardLife over the last two weeks. We have a really lovely community who have been supportive of our game. We are now working towards new content, bug fixes and hope to share more news very soon as we continue to strive towards making an awesome game!

All the best,
Chris