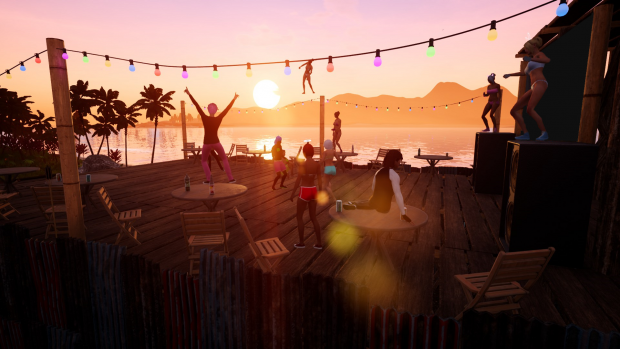 About Capsa

Capsa combines exploration with a strong social component. It features a large, rich open-world that players can explore and discover together with other players and friends.
Below is our recently created vehicle gameplay trailer, which shows off a couple of the modes of getting around, and the environment of which you can drive in – which is entirely seamlessly connected, and playable in multiplayer.
Capsa Now Free To Play
It was always our intention as we progressed into later development of early access to switch to the free to play model for Capsa as we feel it is the best fit.
As the game was developed this way from the ground up, there isn't any arbitrary restrictions added, just for us to make money. In fact, all gameplay and a wide selection (at least half a dozen) of vehicles are available for free. The way we aim to make money from Capsa is through a combination of item-store cosmetics and people selling item drops, which we feel is a popular way to make money from the game without adding unnecessary barriers to players.
Since launch a year ago we've added horses, buggy's and motor boats to get around with. The buggy's and horse can sit 2 people, and the boats range from 3 to essentially party boats where we've had at least a dozen people dancing in the space. Some of these are shown off below.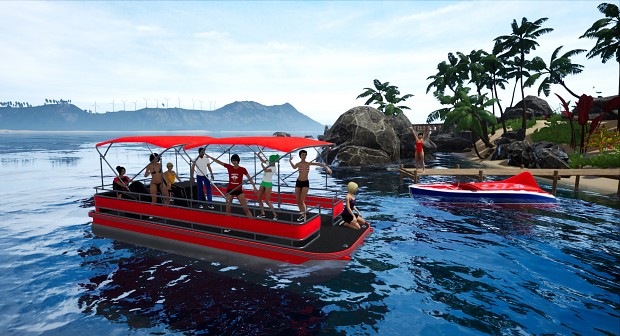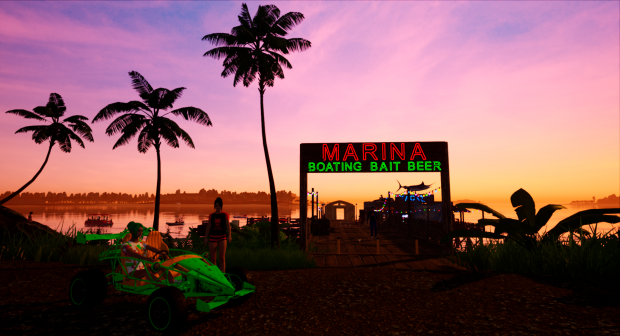 In terms of game world there is a half dozen populated islands based on a south Pacific archipelago with a diverse range of areas. The player can essentially walk, ride or drive with friends in multiplayer to discover these various locations over a pretty large area. In locations there are a mix of hidden items to discover, or vehicle orientated gameplay such as super-jumps or speed traps with more planned. A few screenshots of these areas are shown off below:
For more information on what free to play means to you if you are an existing player then please consult the update notes we released over on steam here.
Where can I play Capsa?

Capsa's store page is on steam here, and is free-to-play so why not download and try it! We have plans for some kind of upcomming halloween event over the coming days, so may want to check that out also.