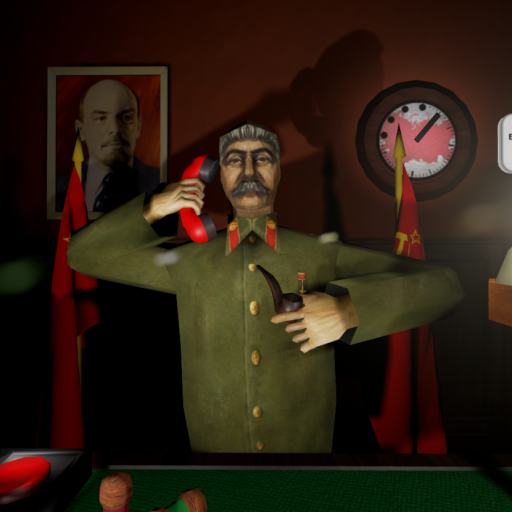 Hello, everyone. The first trailer of Calm Down, Stalin was just released and I'm really excited about it!

"Calm Down, Stalin" started as an Unreal Engine 4 jam game, received nice reviews and was mentioned as a notable participant, which made me willing to continue development and make it into a bigger game eventually.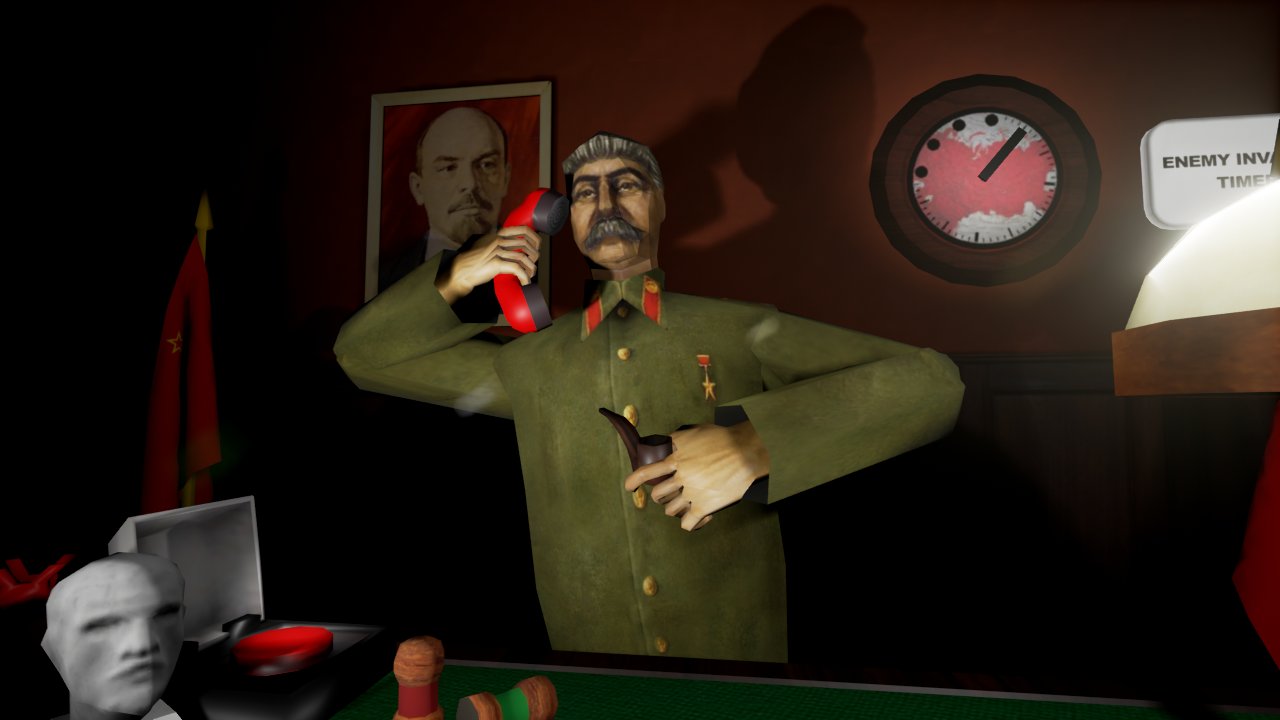 After some weeks of work I'm finally ready to release the first announcement complete with a trailer and some new features!



It is a game where you directly control your hands to threaten your enemies with nuclear weapons by moving your finger closer to The Button while signing important state papers, answering phone, dealing with your subordinates and most of all - fighting the stress of your position by smoking your pipe and any other available means!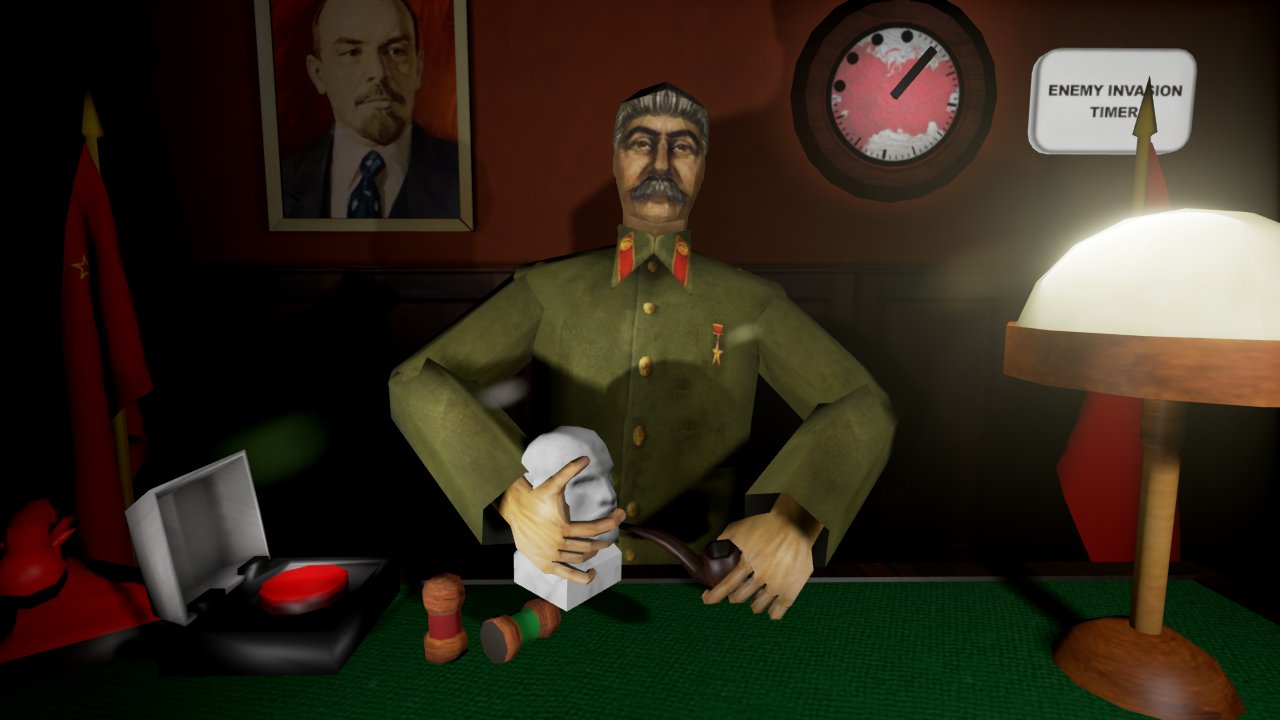 It still has some development to be done, but hopefully it will be released in a few months with full list of features:
a dozen of useful items to help you do your job and distractions that will drive you insane
story mode that unlocks more items to use
endless mode to challenge yourself and your friends for high score
many levels with different objectives and different playstyles

I'm planning to write few articles on the game's future and how it works internally, maybe a few tutorials if someone wants it in the nearest future.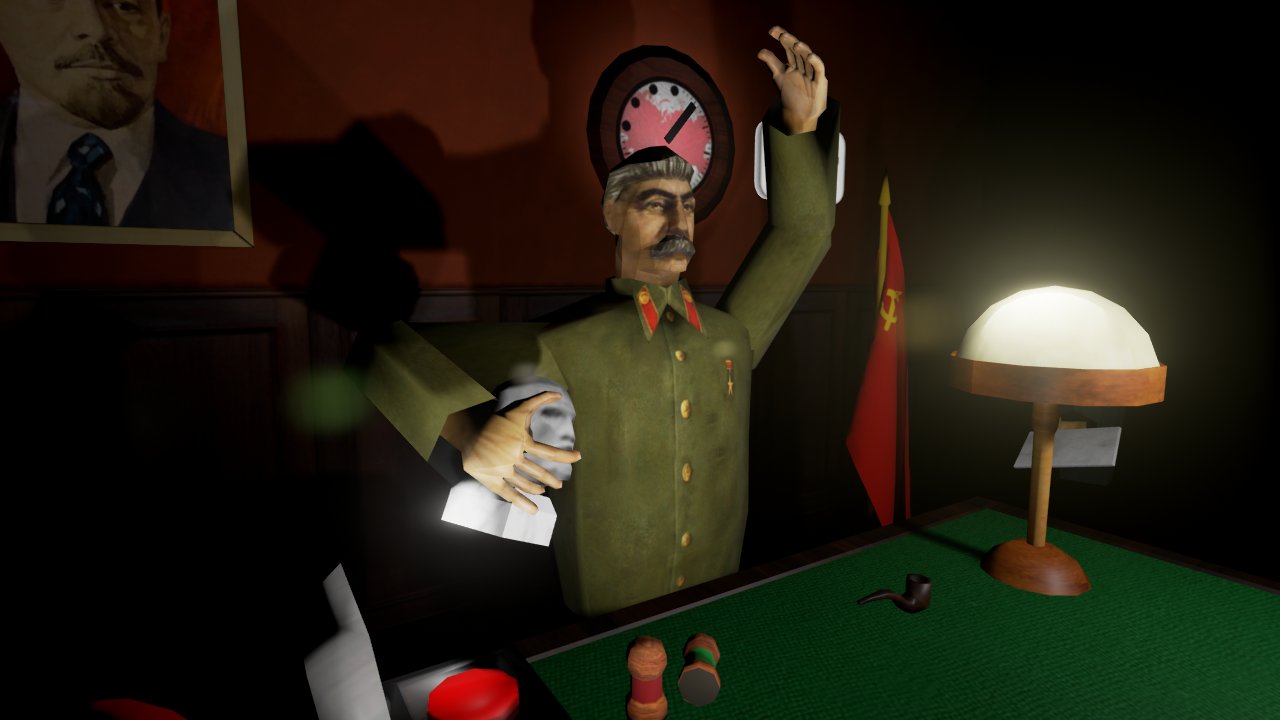 Meanwhile, check out my twitter for any news and please support the game on Steam Greenlight if you like it!