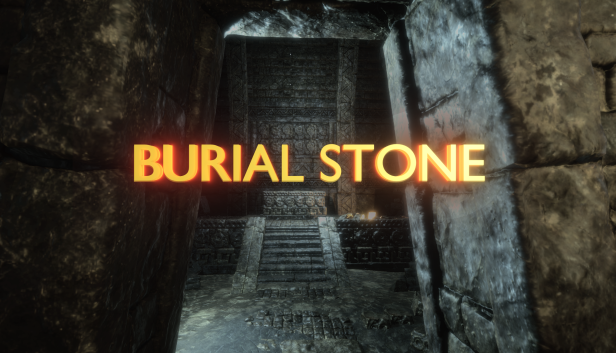 Burial Stone now has a Steam store page.
Update
Burial Stone's release date is set to May. I hope it will be done by then.
Burial Stone will be free.
Later there might be also a PC version, where you don't need a VR headset to play it.
About Gameplay
Burial Stone is tile base. You control a single character, and you have the "You move, the rest of the world moves with you" mechanics similar to the original Rogue.
You need to use melee weapons, projectiles, equip armor, magic items, and use spells and skills.
You acquire XP, level up, increase your attributes. This will help you fight stronger monster you will encounter deeper in the dungeon.
Your only light source is your torch, so this contribute to the dark and slightly horror.
If you have any questions about the game, please ask me. Here or on the Store Page community Hub.