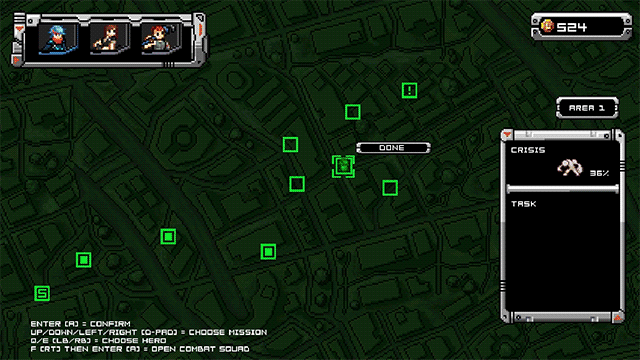 Added
1- Running out of soldiers? Buy reinforcements after EACH critical mission.

How to use the Unit Store:
A- Complete a critical mission and get back to the map UI.
B- Press SPACE on keyboard or Y on controller to open the Unit Store.
C- Press ENTER/A to add, press SPACE/Y to remove, press Right Ctrl/X to finalize the transaction, ESC/B to quit.
D- Each critical mission holds its own units to purchase. The further you go, the better units available.

Use wisely the Luna Coins you've saved, these units ain't cheap!

Fixed
1- Burning animation staying issue.