Welcome to update 2001! The juiciest one for a while with plenty of new polish and implementations. If you wish to join the group of testers on our Discord here's an invite! Type !getkey in a PM to @botlife and receive one beta key for Steam. This article summarizes the updates and reveals new trailer. Get ready for some DASHing!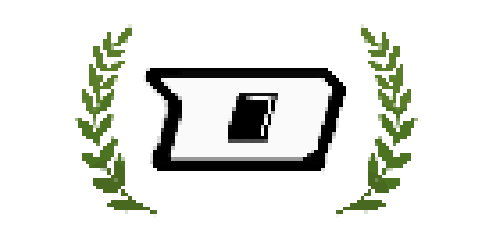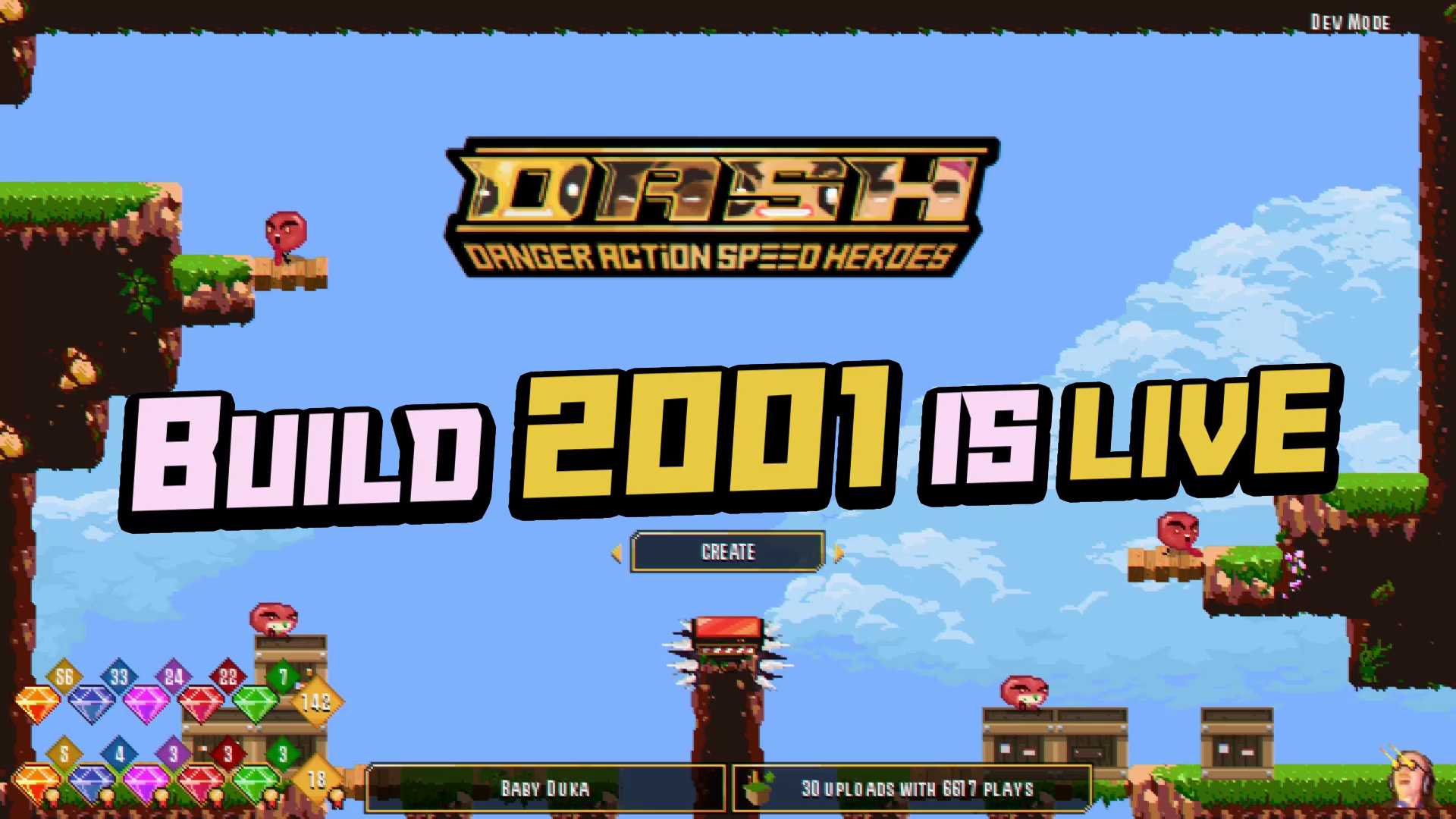 Build 2001 Trailer:
Vertical levels:

create tall vertical levels. New details to background layers added to this format to make it interesting.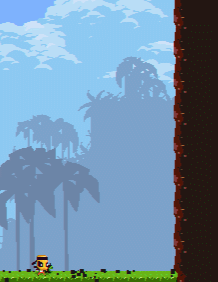 (Rollin')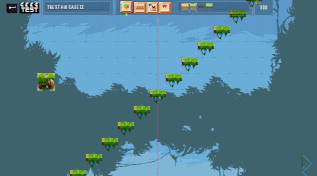 (Tower size)
New load slot design:

easily get to see which Heroes have made the levels and which records you have. Rating also displayed on load slots now.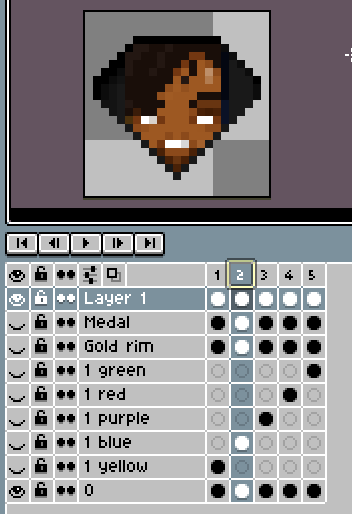 (Working in Aseprite)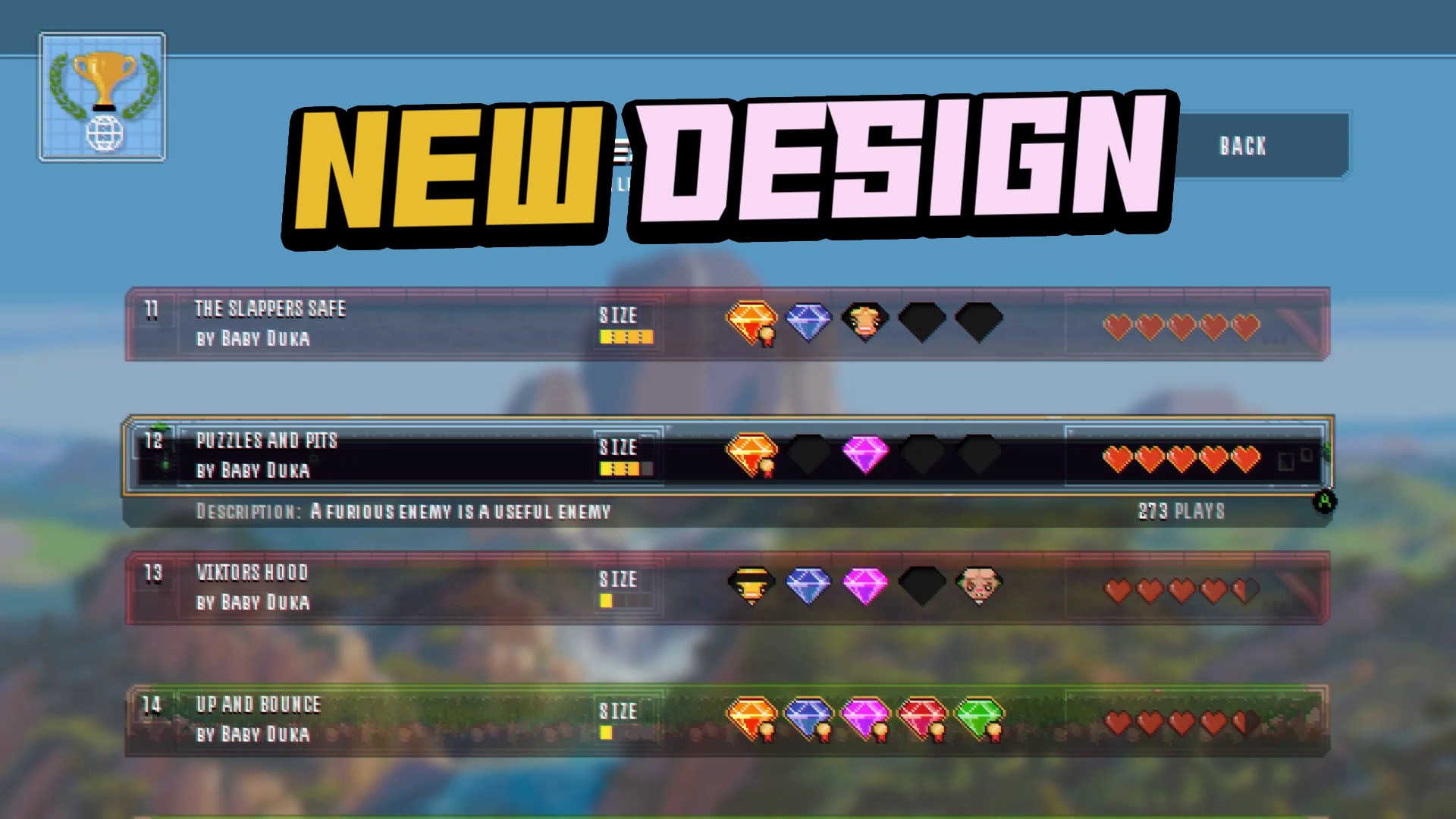 New display in main menu

showing how many diamonds and world records you have

User hub in main menu showing how many levels you have uploaded and how many plays your levels have
Set the cam on the World Record ghost to watch the replay. Controls to do that displayed in Pause menu when selecting WR Ghost ON/OFF
Change Hero menu in Pause menu now displays Hero info: name and stats to more easily get into which hero you wish to use (especially for new players)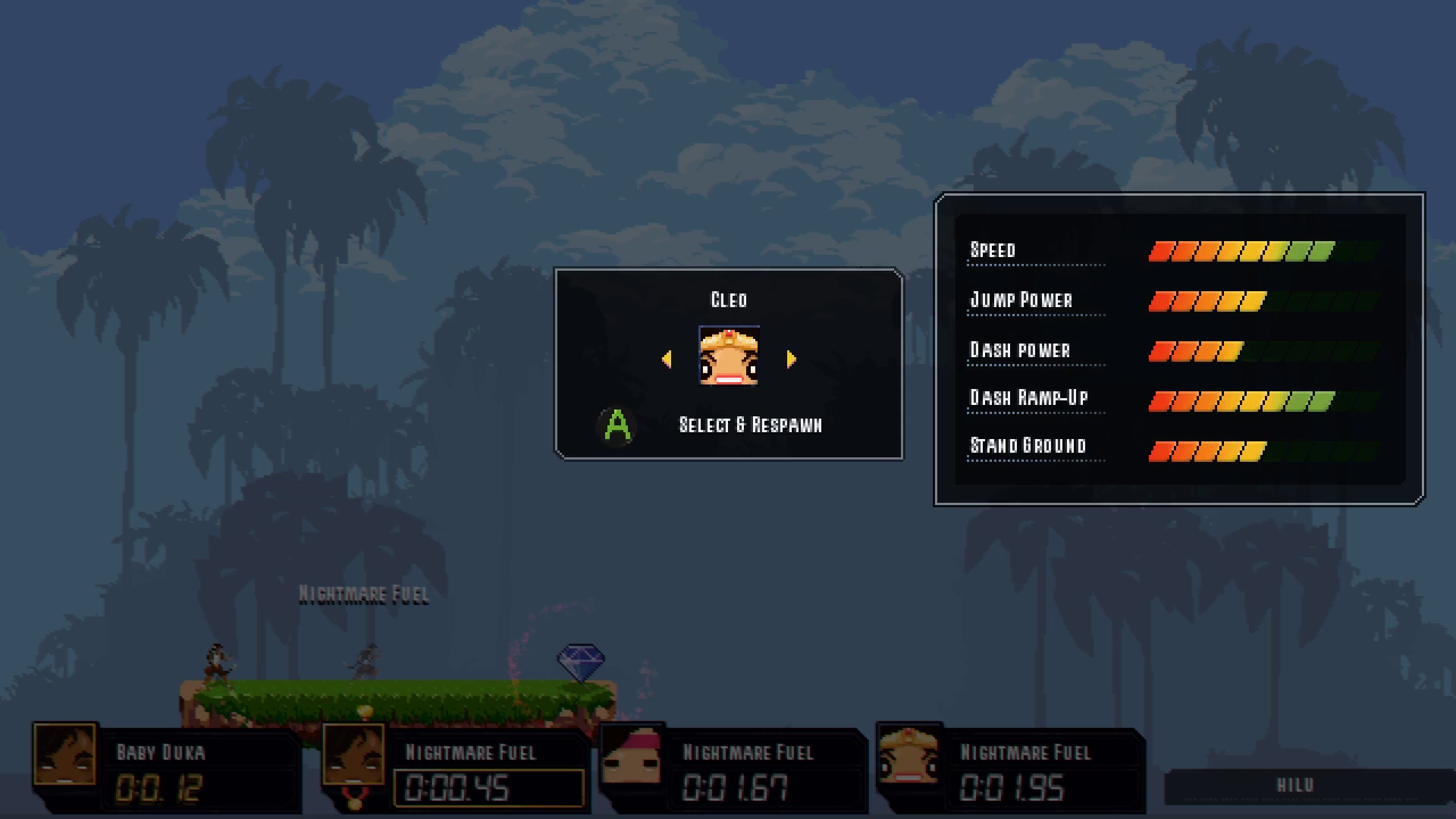 Editor's Settings menu polished (still working on Water and Weather)
Polished Settings menu

(in main menu) with new option to change controls to different scheme:

Choose between Controls Setting A and B

now (especially for controllers where you want the buttons to be opposite of the default setup).

New Gameboy-inspired-4-colors-only-shader

. Choose it the Settings menu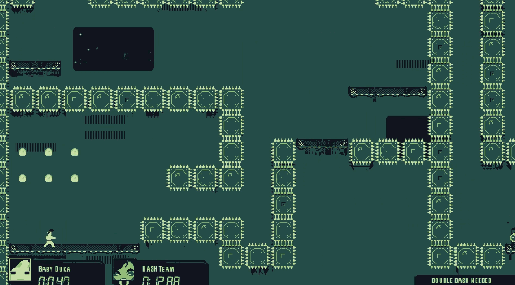 Terminal velocity set to 25 instead of 30 to make the fall of a player less fast when peaking vertical speed variable.
Changed The Raider's diamond to blue

instead of orange. Gave Duffie the orange (and yellowish) diamond instead.

New yellow tile in Rooftops to spike things up!
Polished backgrounds, Alien tileset

and extra layers. For some months the backgrounds have not been drawn properly, due to updated game engine (Game Maker 2.2.2) which handles backgrounds differently than the prior version (GM:S 1.x).
---
Next week we are implementing the final new stuff. After that there will be no more implementations until Early Access release 2019

From April 15th we are launching an intense campaign to get new streamers to play DASH! If you know (of) anyone who might be interested or know someone who would definitely love DASH, send us their contact!
DASH ON!
- The DASH Team, Copenhagen