Heyo!
In this post we are extremelly excited to show you all a lot of our 3D Art and Models, since its such a crucial part of a 3D Game, i mean it literally is the entire foundation for the world.
Disclaimer: None of these models have textures yet! That will come soon!
3D Models... and models.... aaaaand models!

Pillars
As the foundation ( ah ah see what we did there? ) for much of our platforming segments we have pillars, that will be naturally placed throughout the level, challenging players to traverse through them.
World Blocks
These are pieces of terrain that will act as the blocks for our terrain, a.k.a. the ground (Not sure why we made it sound that complicated but okay)
World Lake Blocks
As the name implies these are fundamentally the same as the normal World Blocks but with Space for small lakes with very shallow waters!
Rocks
There will be a variety of different rocks throughout the level to just add variety to the overall look of the game.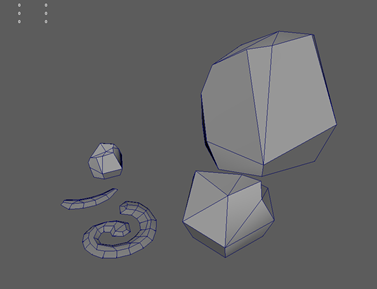 Destructible Pots!
Oh this one is fun!
Scattered throughout the level there will be a lot of pots that players can breaking using Empowered Dashes/Blasts and just the normal blast in general if they so wish to! They break apart into tiny little parts, which is extremelly satisfying!
Mock-up with the Models
This is a part of the level that we filled with our 3D Models to get a feel for what the overall look of the game will be like! This still lacks a lot of detail, color, and diversity!
Its just an early test!
Social Medias:
Twitter: twitter.com/hopokistudio
Mail: hopokistudio@gmail.com