Introduction
Hello, IndieDB community !
Welcome to our sixth article of our game: "Bracara Augusta: Shadow of the Past". Today we are going to talk about our game's antagonist design.
---
Character Design - The Bad Guy
For now we don't want to specify the background of this character or what he does in the story. But we thought it would be interesting to talk about it's design.
We wanted to make a sinister figure that could blend with the cafe people but at the same time looked really suspicious.
---
The Unknown Identity
Our approached started with the idea: "A suspicious shadow figure sits in the corner while looking at the Roman ruins down bellow".
With this idea in motion we decided to make a tall figure, dressed in dark clothes and wearing a hat that could cover his face.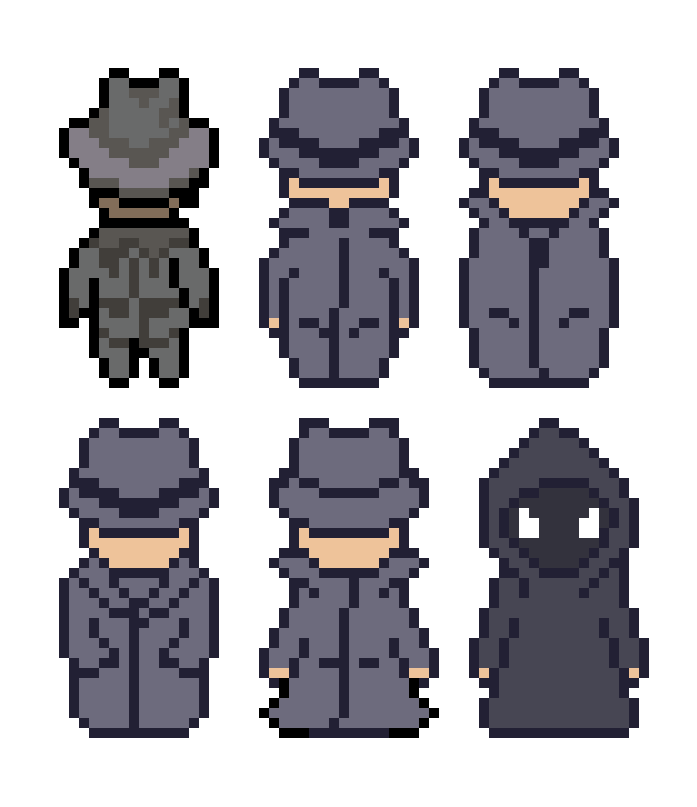 Image 1: Antagonist Design: first draft
---
In the first draft we concluded that having a bigger coat, that could cover his body, intensified the idea of a unknown/suspicious person.
But, we had some issues with the hands and coat. Some hand poses made the character look too stiff or just weird. And the coat too tight to the body looked out of place and not real.
At the same time we made some studies with hands in the pockets and hat variations.
However, since the character will hold, in it's hands, something important for the story we decided to focus on a character with the hands besides the torso.
And so we did a second draft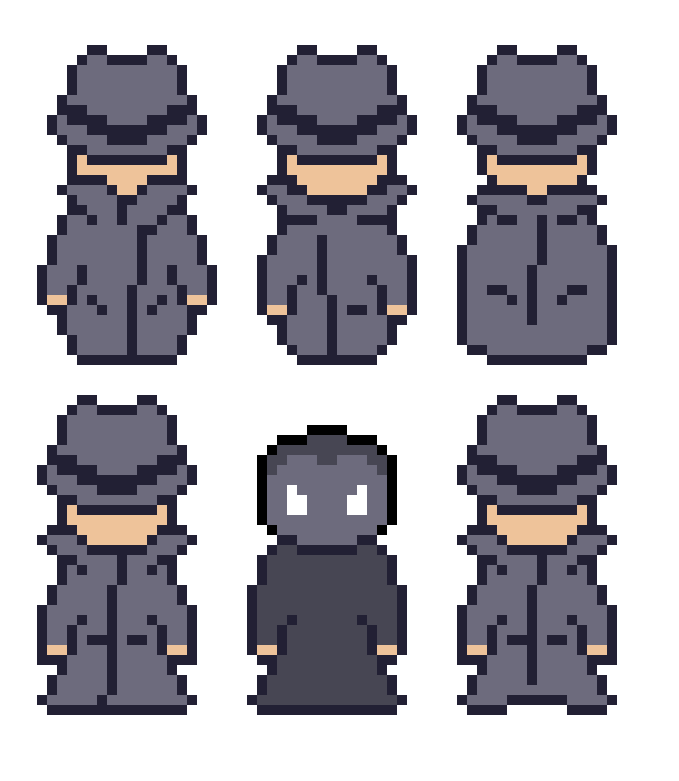 Image 2: Antagonist Design: second draft
---
We ended up choosing a body shape that had the coat reach the floor and drag a bit.
After this, we decided to make some hat variations and colour studies to see some shape variations.
---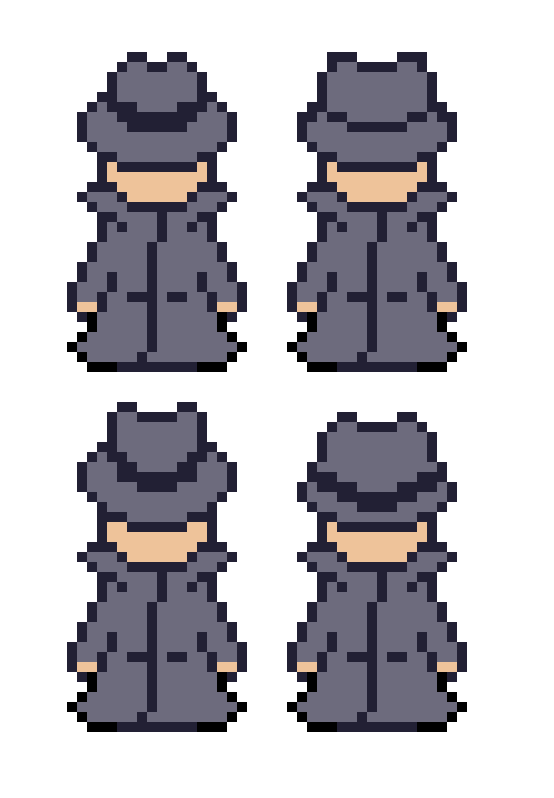 Image 3: Antagonist Design: hat variations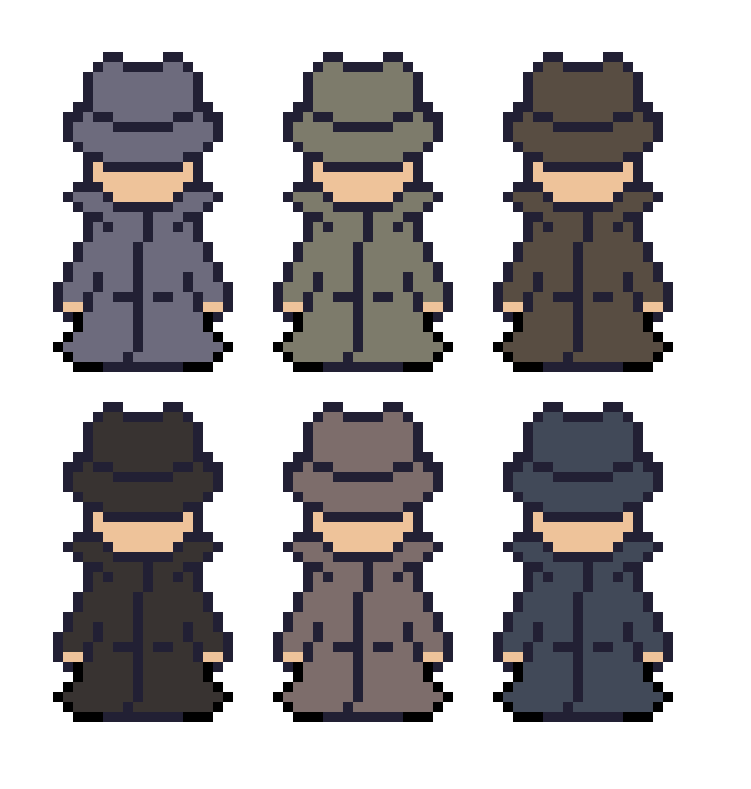 Image 4: Antagonist Design: colour studies
---
While making the colour studies, we noted that the face lacked volume and didn't looked like a face.
And so we made a colour study with shadows to simulate volume.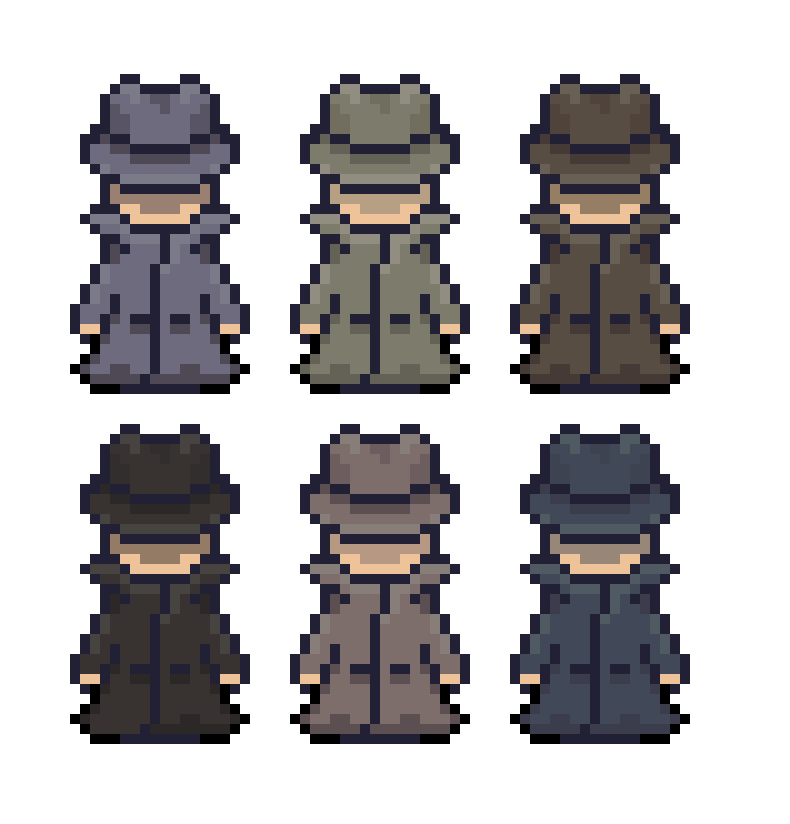 Image 5: Antagonist Design: colour studies with volume
---
We still haven't decided what colour we are going to use because the character needs to stand up from the background.
Since the cafe is also composed with dark coloured areas, we have to make some tests with the character in place to see which one is the best option.
---
To summarize, this week we were focused on creating the antagonist character in a way that looked menacing and suspicious, and served the game's purposed. We still have one more main character to introduce: the spirt.
But we will leave that for another article, in the meantime:


Have a nice week
Stay safe!
Ave Bracara Augusta

See you in the next article!