Realism is probably the most important design and gameplay term in Boundless. However, we want the game to feel mysterious and strange at the same time. We want our players to feel like they are experiencing an entirely new world, and for this to be plausible, the world in Boundless needs to have a logic of it's own. The logic might not be obvious from the start or even important at all for the average player, but it is still there and gives depth, realism and credibility for those that are observant.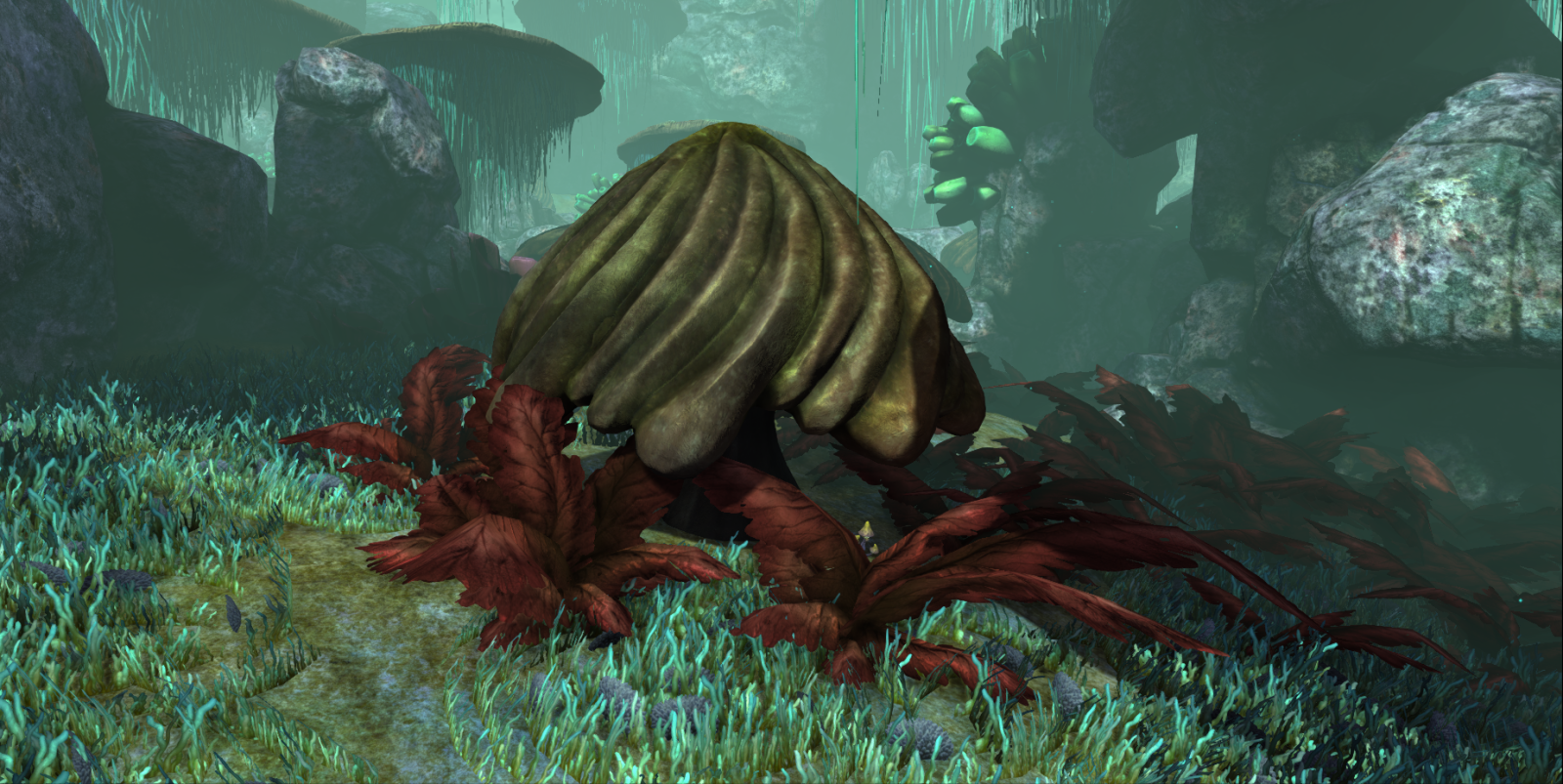 The iconic mushroom-trees in Boundless are usually accompanied by red leaf plants since the mushrooms attract water and humidity, and the red leaf plants need a lot of water to grow. When you start seeing red leaf plants growing on other places than just nearby mushroom-trees, it means you're getting closer to a source of water like a river or a lake.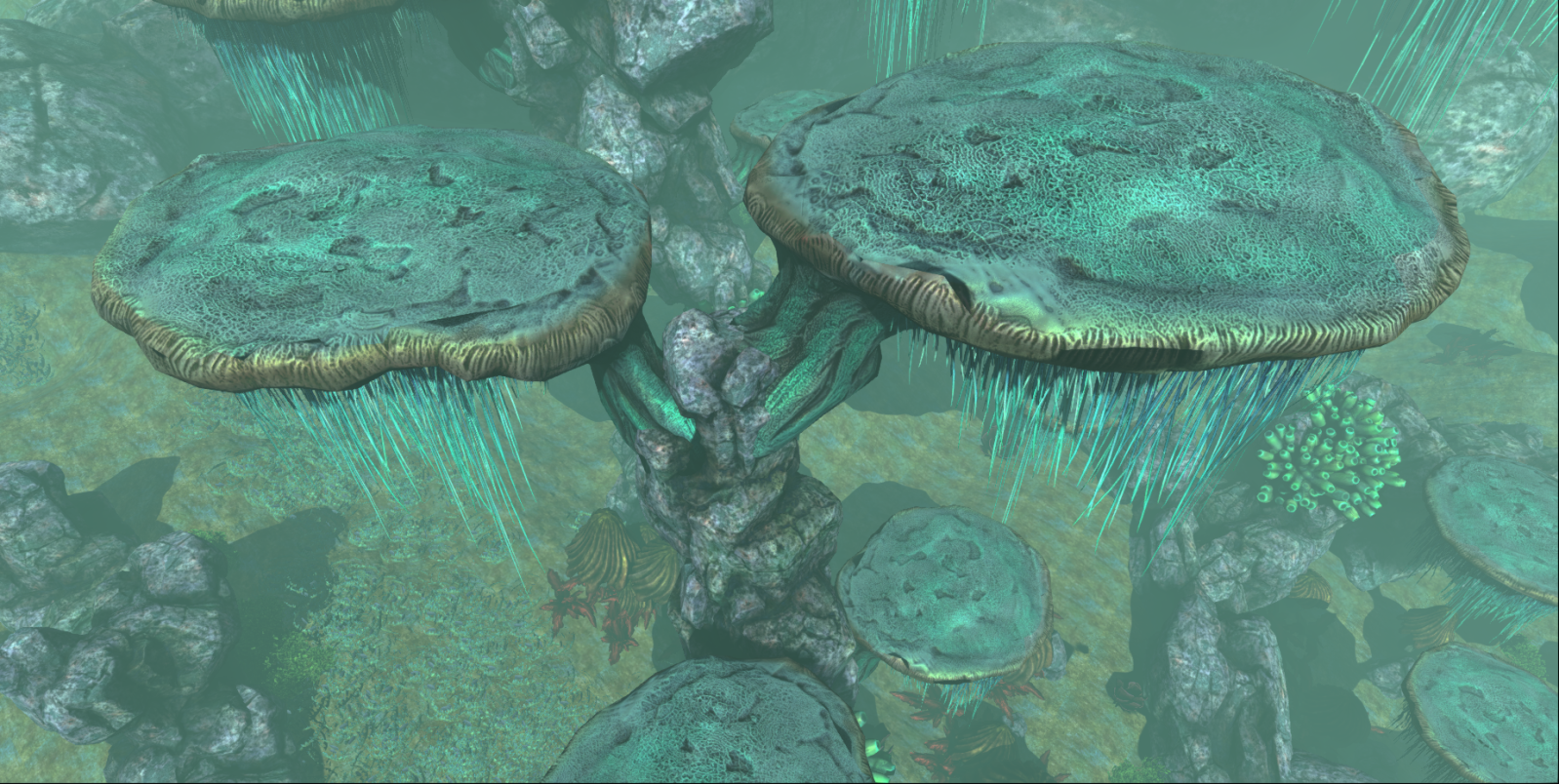 The bearded rock-mushrooms always grow on actual rocks. They are found in higher concentrations when there are more rocks, so if you see more and more of these, it means you're heading towards a mountain or a rocky highland.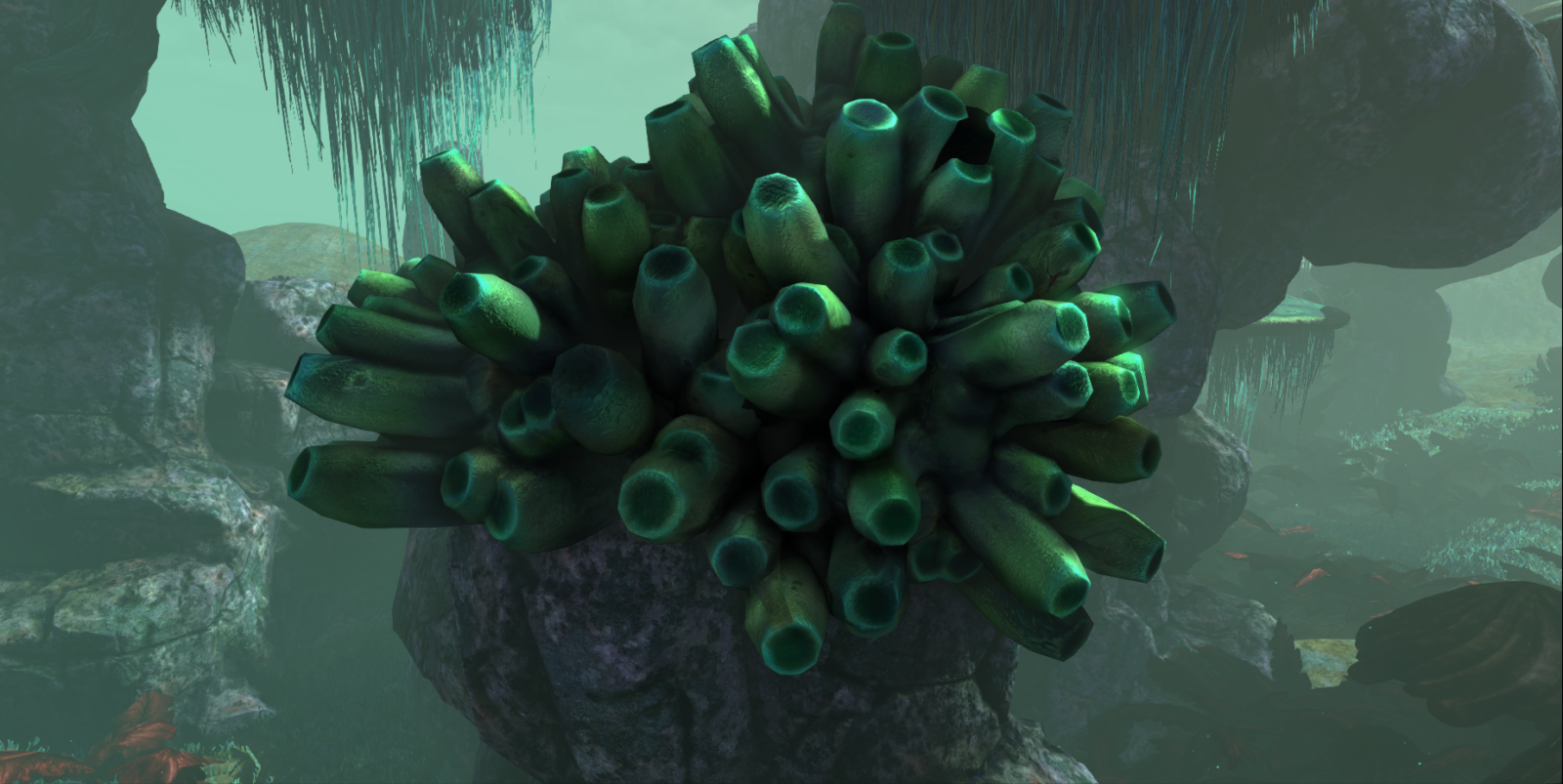 The coral growths grow in areas that are both wet and rocky. This means that you'll find these only where mountains and rivers meet. Coral growths are also a meeting place for certain rare animals that like to feed on them during the early mornings...
Seeing these kinds of things and understanding connections between them will make a player's life much easier. This does not mean that every player has to understand the environmental art direction in Boundless, but it will be a very hard game and those that do will have a definite advantage over those that do not.