GET READY to be blinded by the creativity of the Levelhead community! This week we've got boss fights, package dodging & so many good levels. As always remember to click the level names to bookmark them for play later on - LET'S GO!
The Package is the star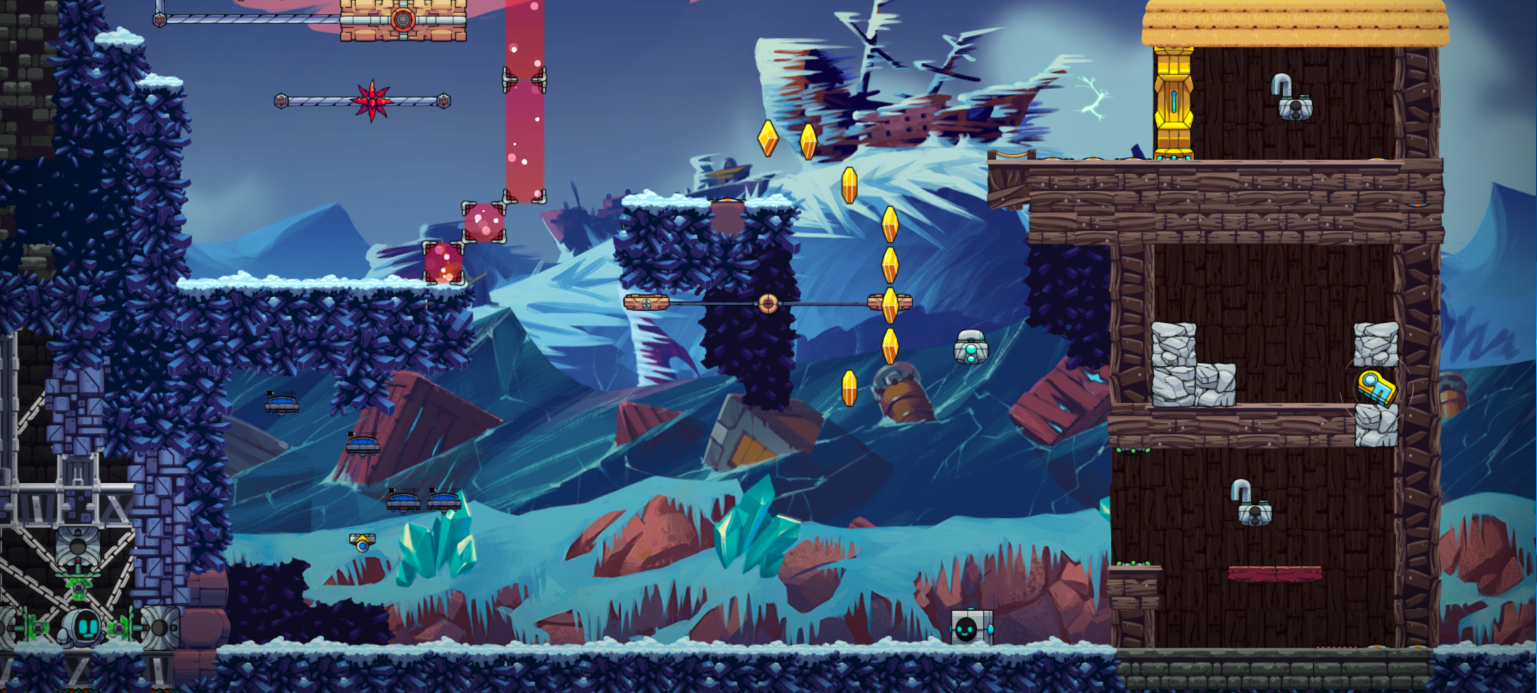 TalkGibberish has outdone himself in his spectacular level Big Day For Package. The package is the central character in this story, solving puzzles, jumping over enemies, and avoiding spikes. We were completely blown over by the clever use of invisible bumper plates and the inversion of Levelhead's traditional gameplay. Also a shout out to him for the helicopter image he posted on discord. Looking forward to seeing it in a level.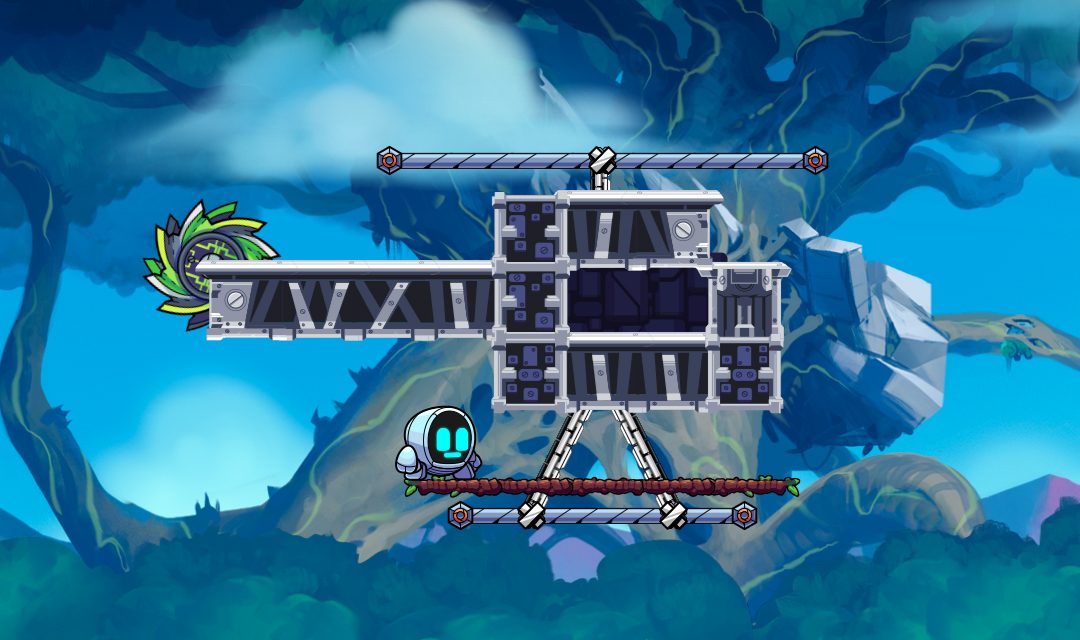 Beware of the Paths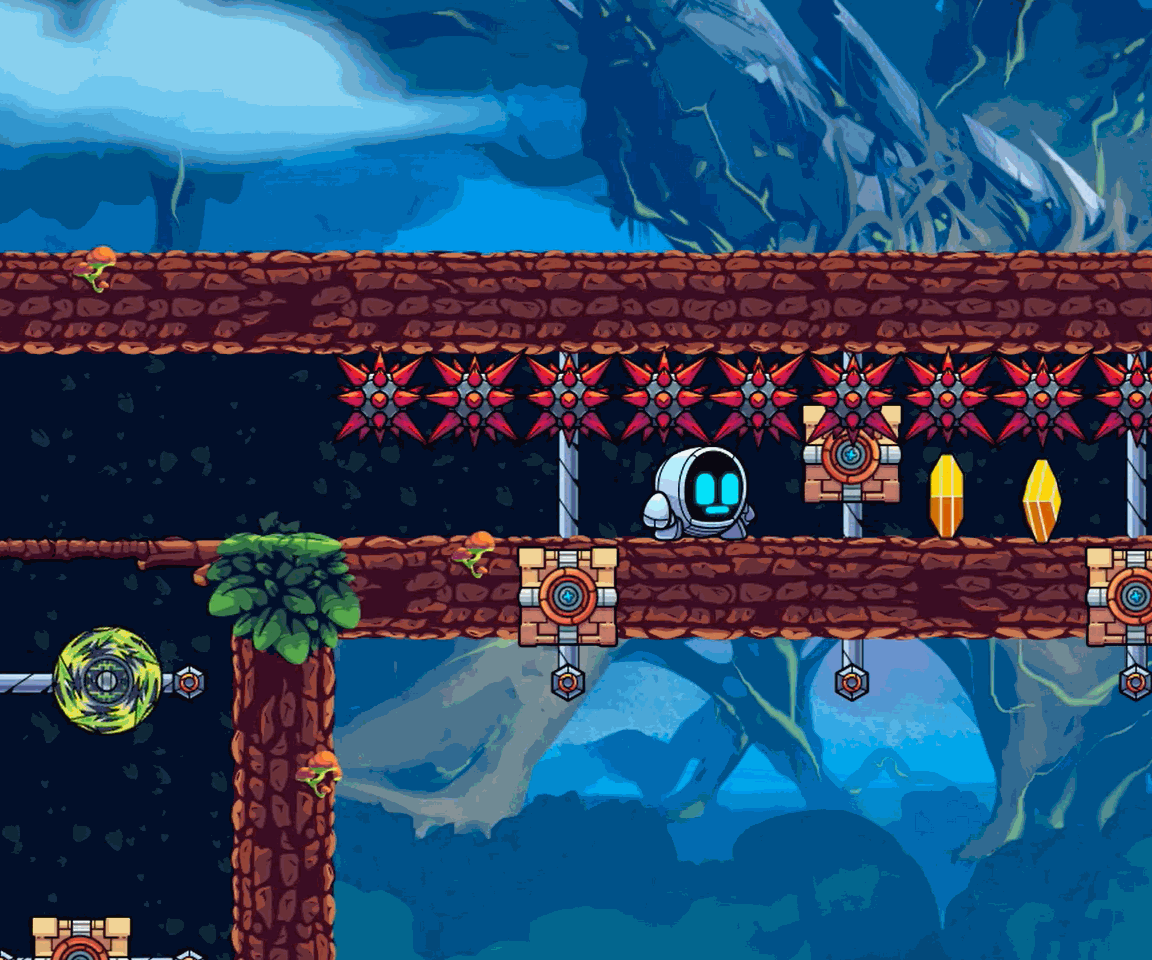 Lexirius has created a well paced level with the use of paths! In Demente Jardin Sobre Rail you'll need to find that fine line between fearing and respecting paths, else face an untimely demise. The level's smooth feel reminded us of the campaign - excellent work.
Choose your style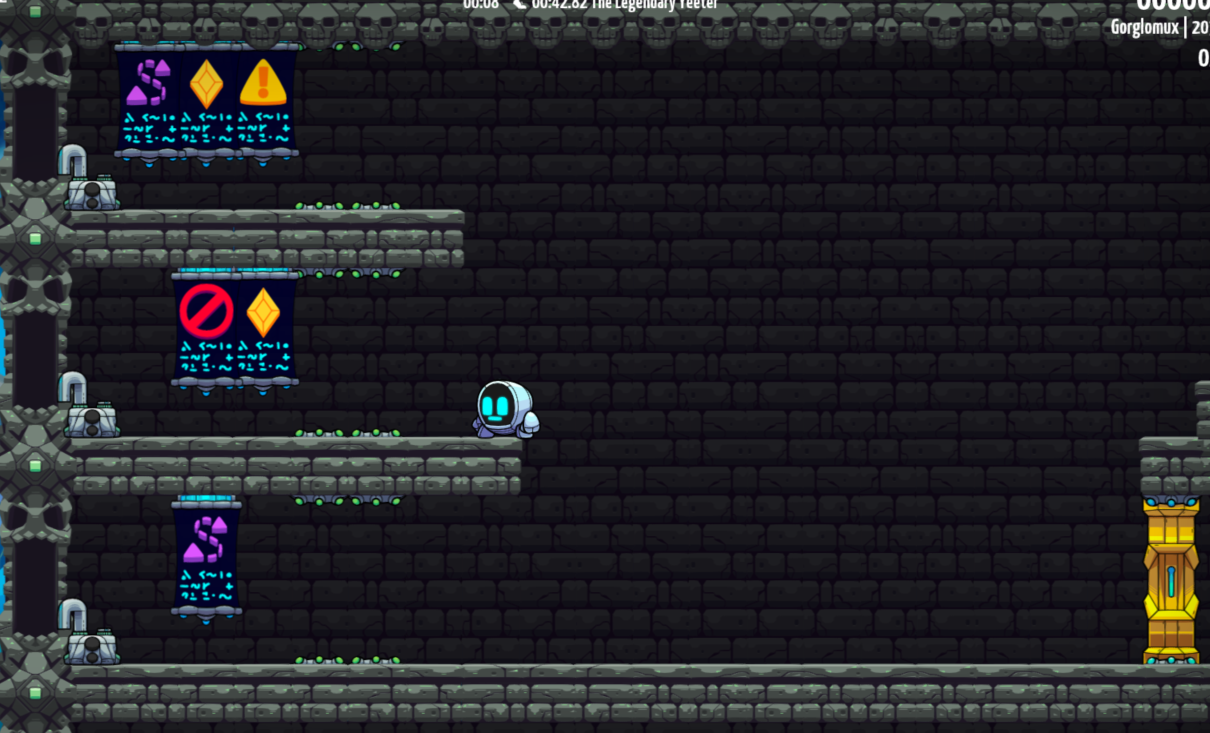 Gorglomux has something for everyone in the level The Mechanical Tower. If you like collecting gems, you can do just that! If you like to speed run... well you can do that too! BUT WAIT THERE'S MORE! Play to find out!
Zippppp through the level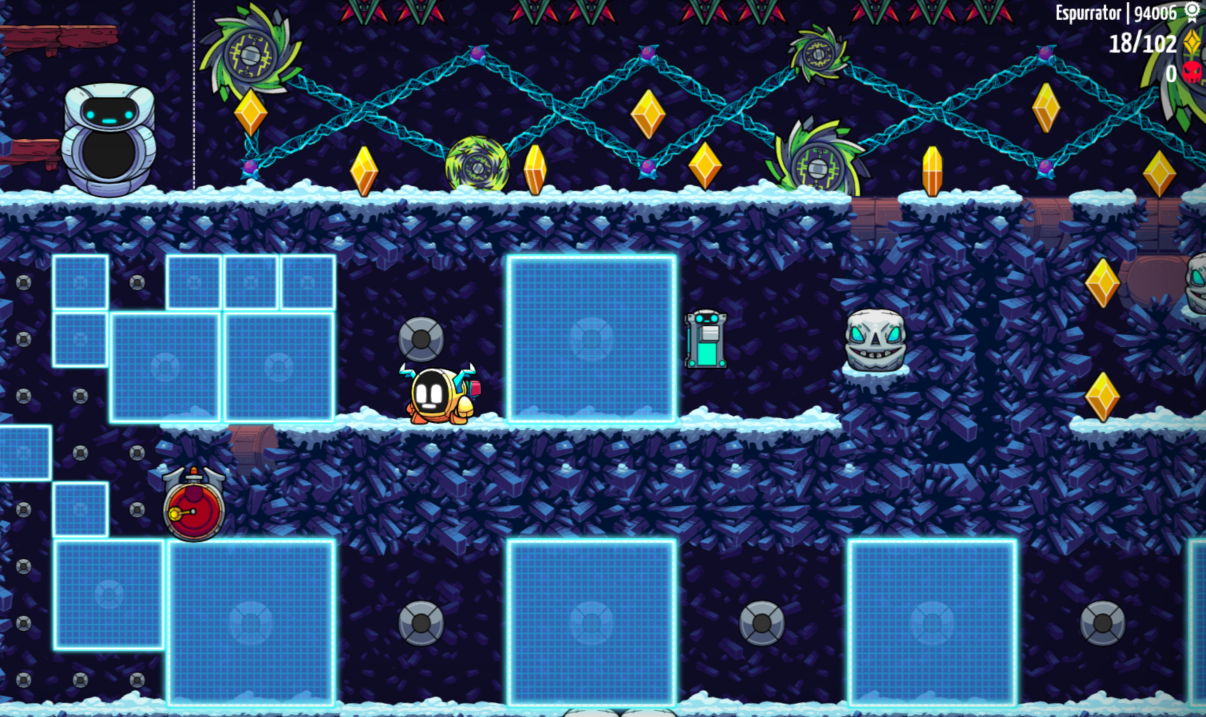 Retro Banana Man Nl has you zipping and panicking through his level Zipper Up 2. Great use of complex hardlights, contraptions and the Zipper.
Intricate puzzle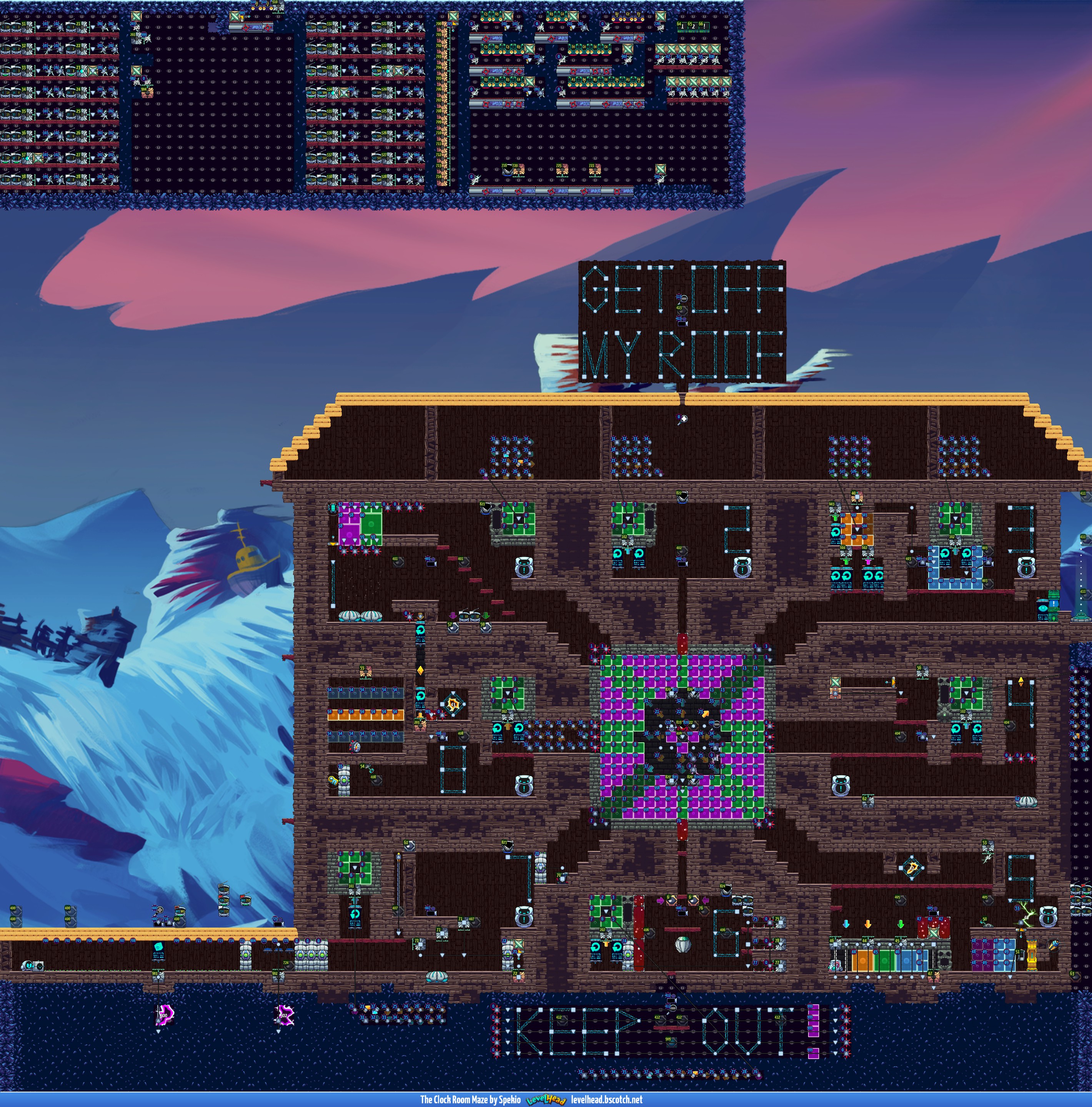 Spekio has created a spectacular puzzle level in The Clock Room Maze. With multiple rooms and an overarching puzzle arch that pulls it all together, this level stands as a great example of just how much a good design can communicate, even when no words are present.
Winner of Levelcup Season 5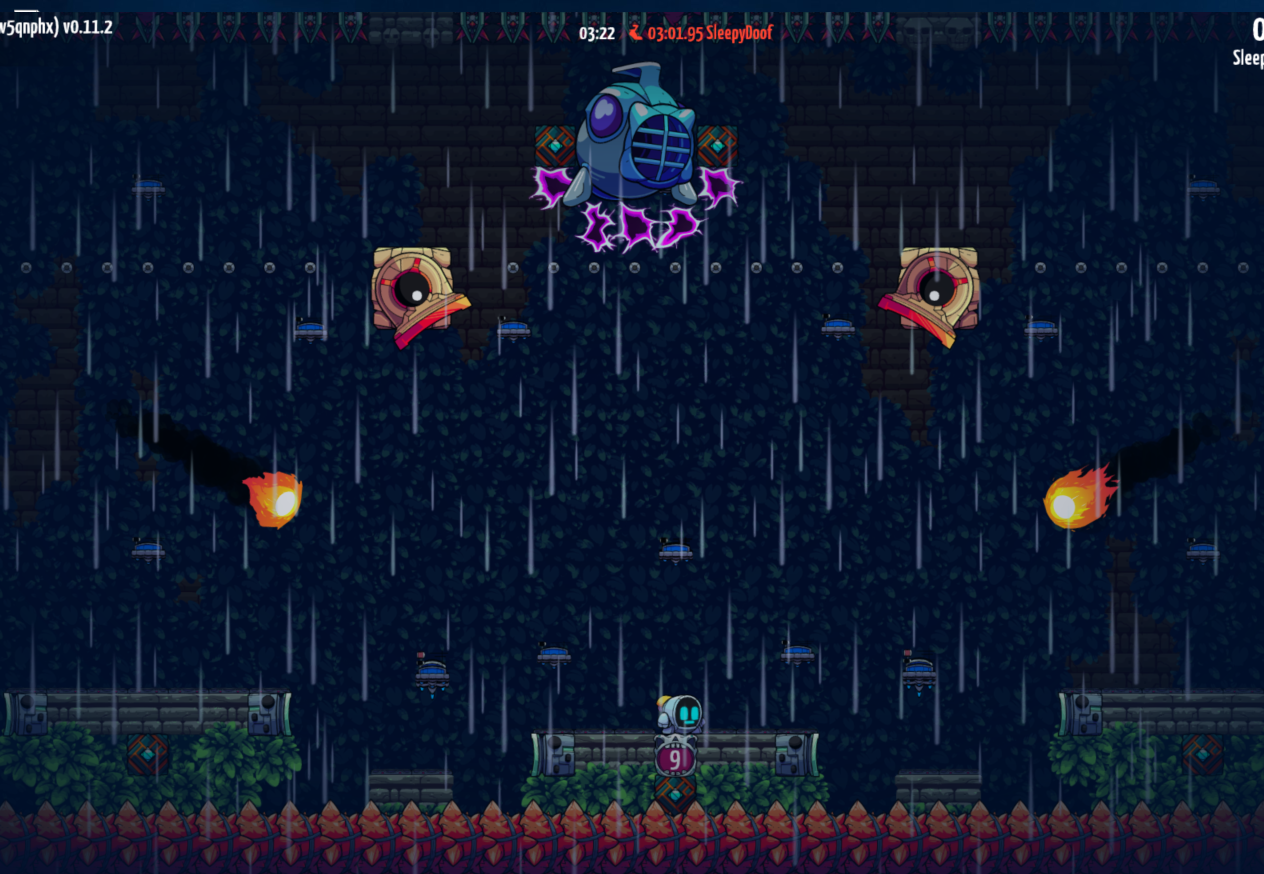 Congratulations to SleepyDoof, who won the Season 5 Levelcup "Boss Fight" challenge with his level The Great Blah Boop. Featuring a brief tutorial for how to perform the boss fight, followed by multiple, randomized hazards, this level is the epitome of boss fight fun. (And, for the record, I have no idea how it's beaten in less than 6mins.)
Highlights:
# Whaddya waitin' for?
Grab Levelhead over on Steam or download a free demo on Itch and make some levels :D