DEAD END 3 ~ BLOOD & GORE UPDATE!
This month I have been working on some graphical updates but also a New Sick Start Cutscene, Bugfixes and Lots more, Lets get into it!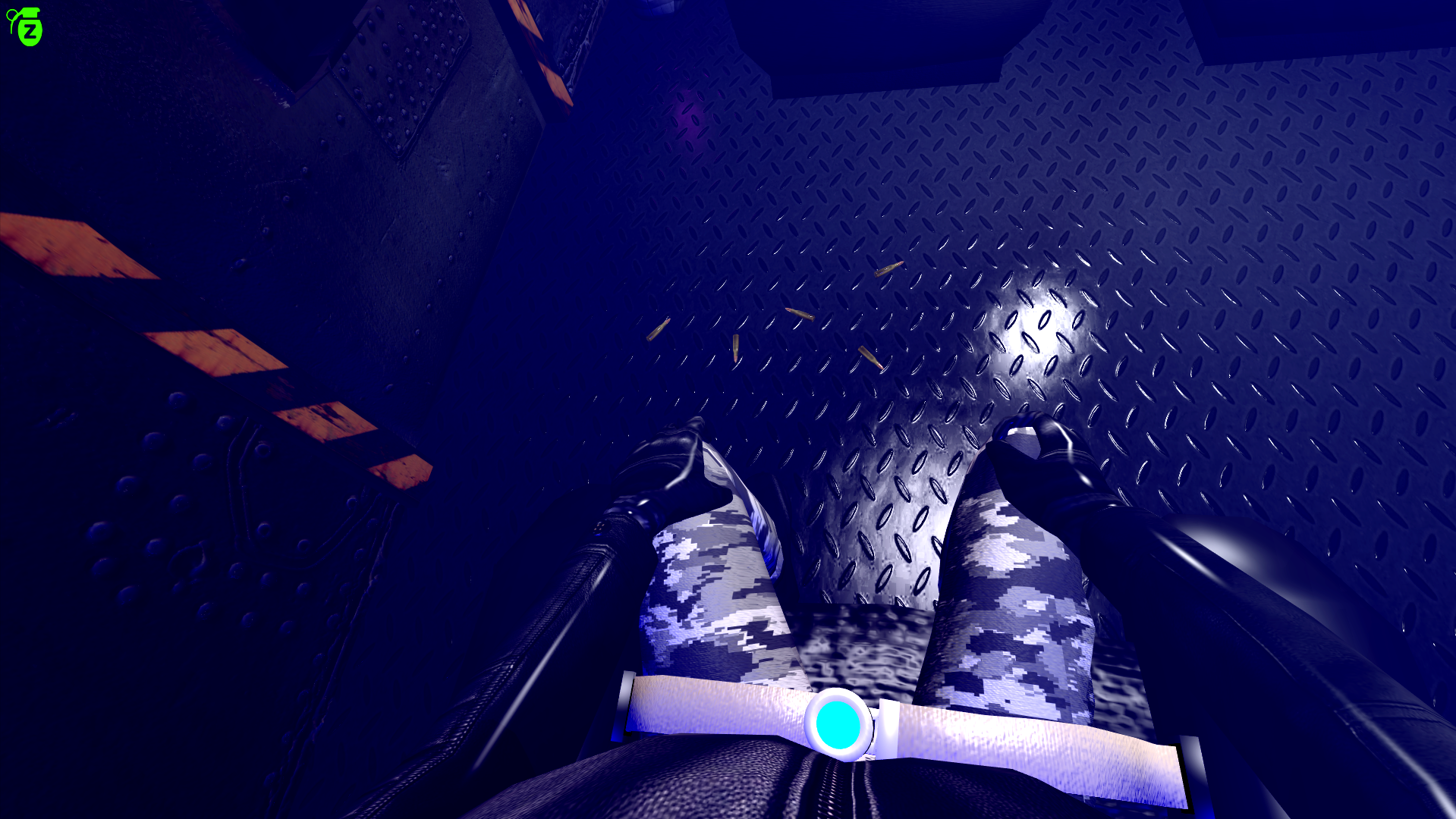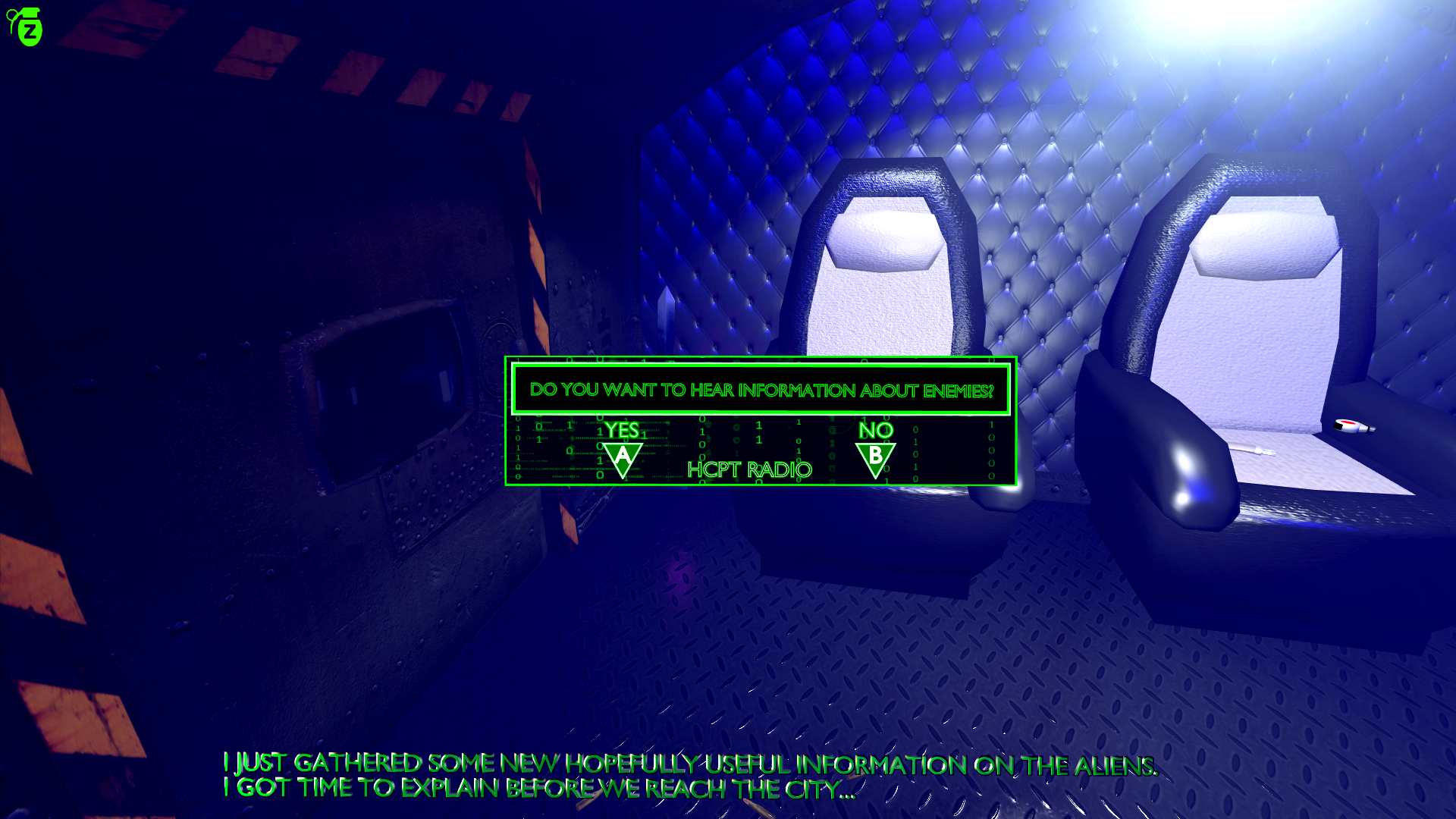 *NEW STARTER CUTSCENE! Now when you start a new game you will actually start inside the Helicopter! Small talk with the HeliGuy about the Mission and get info about Queen/Enemies before landing, or you can Choose to not talk to him! :D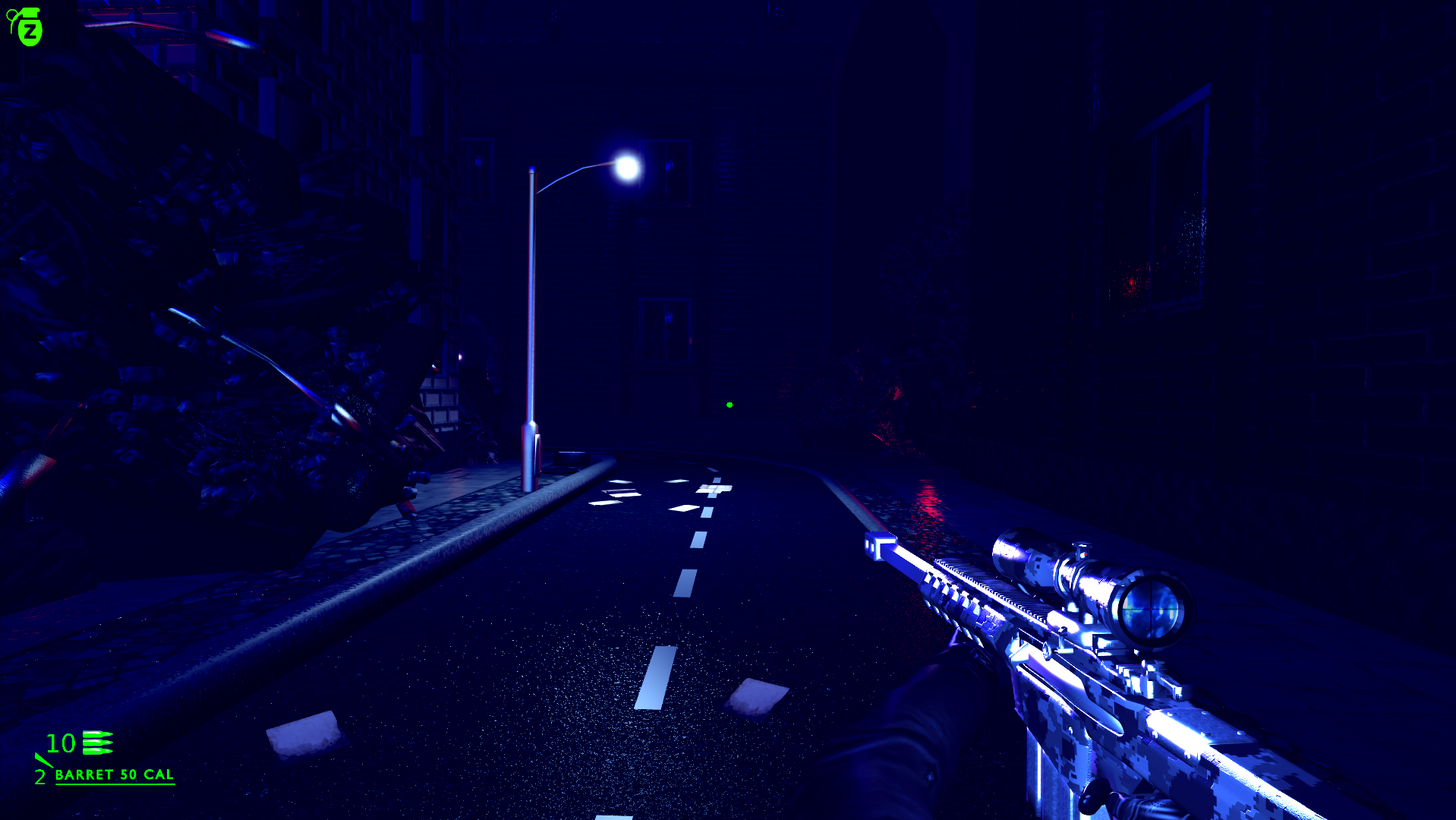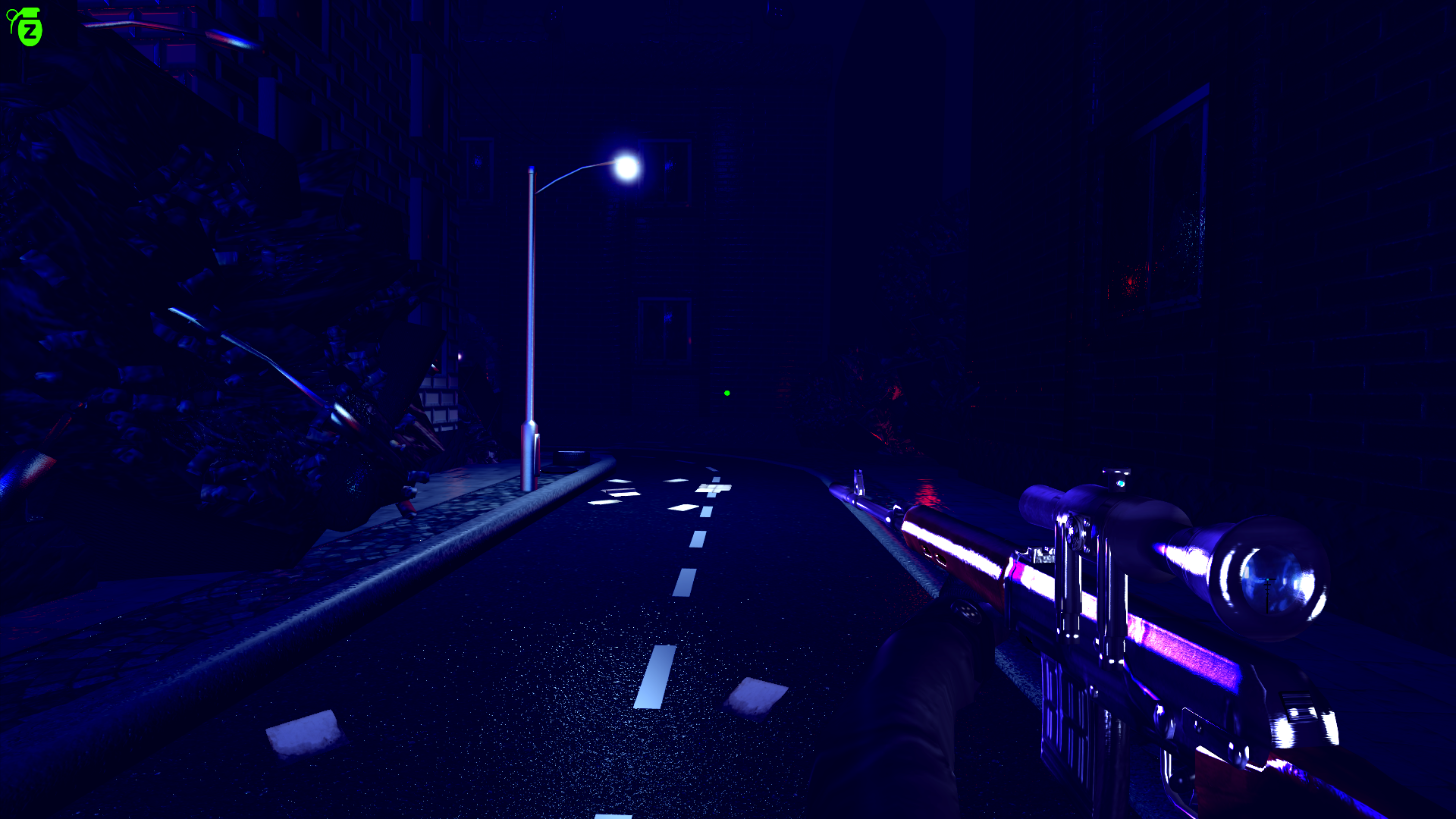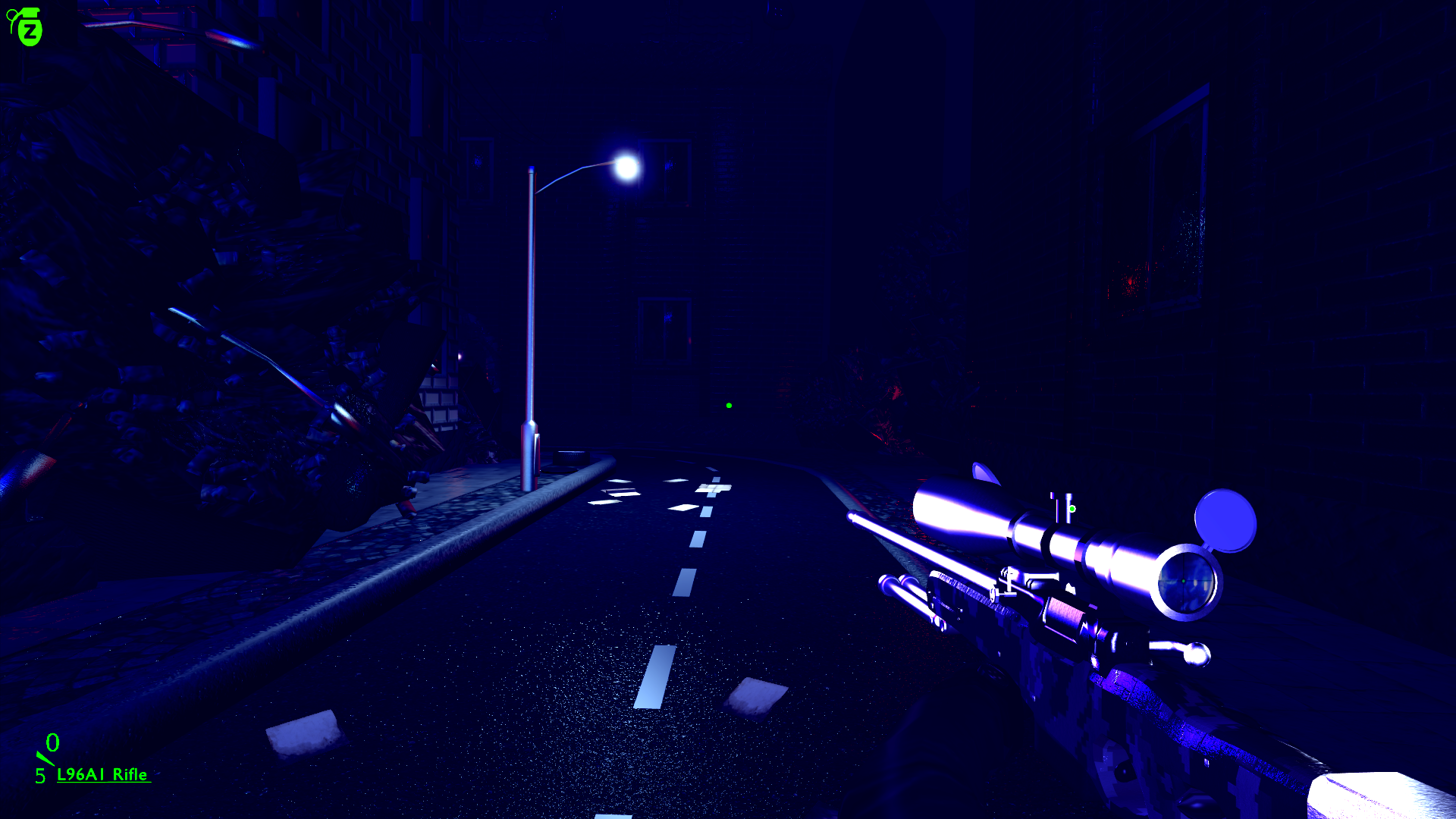 *WEAPON & SKINS! Updated Weapon Models and Skins to make them look alot better and detailed! Dragunov has no Skin yet!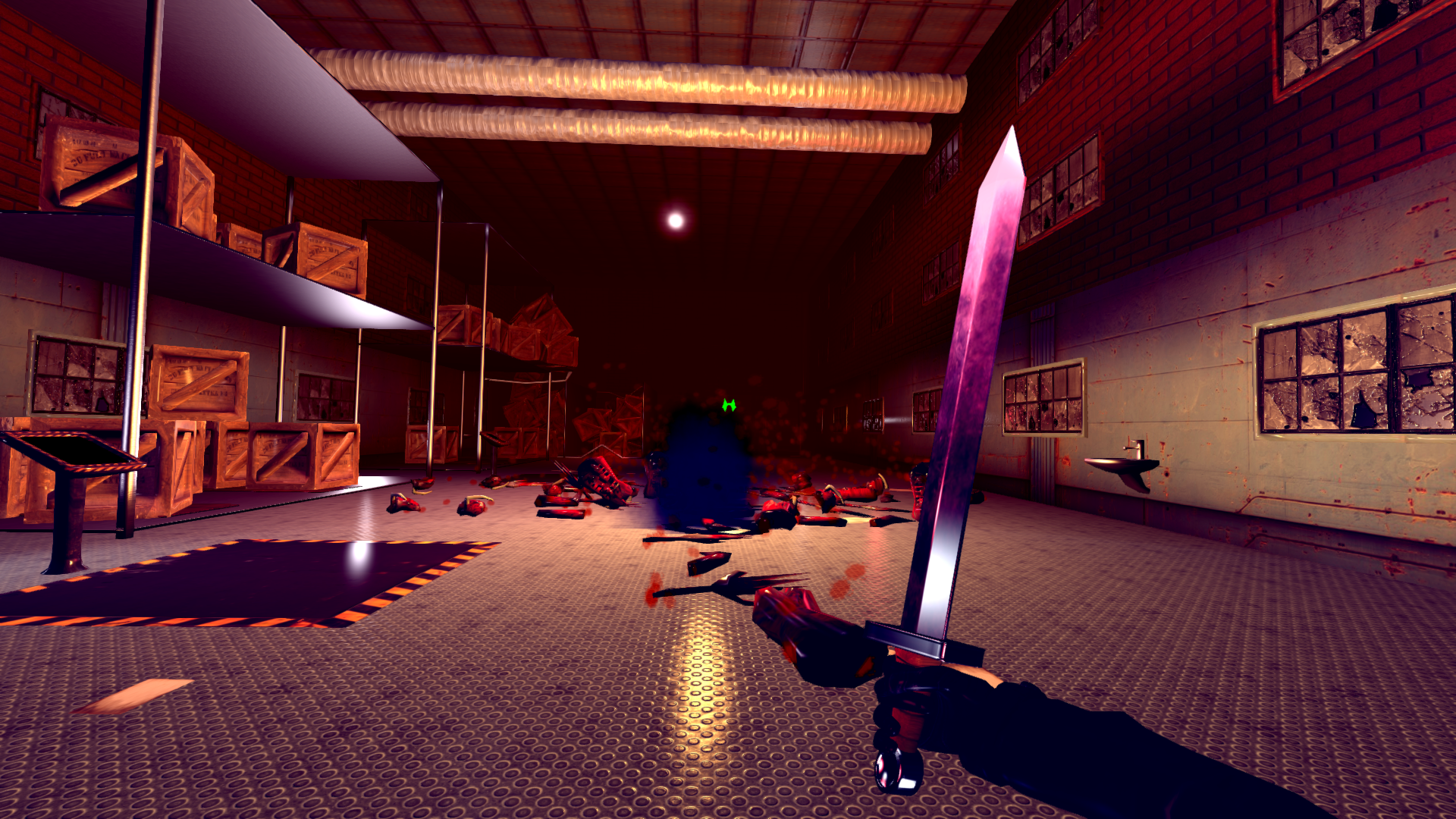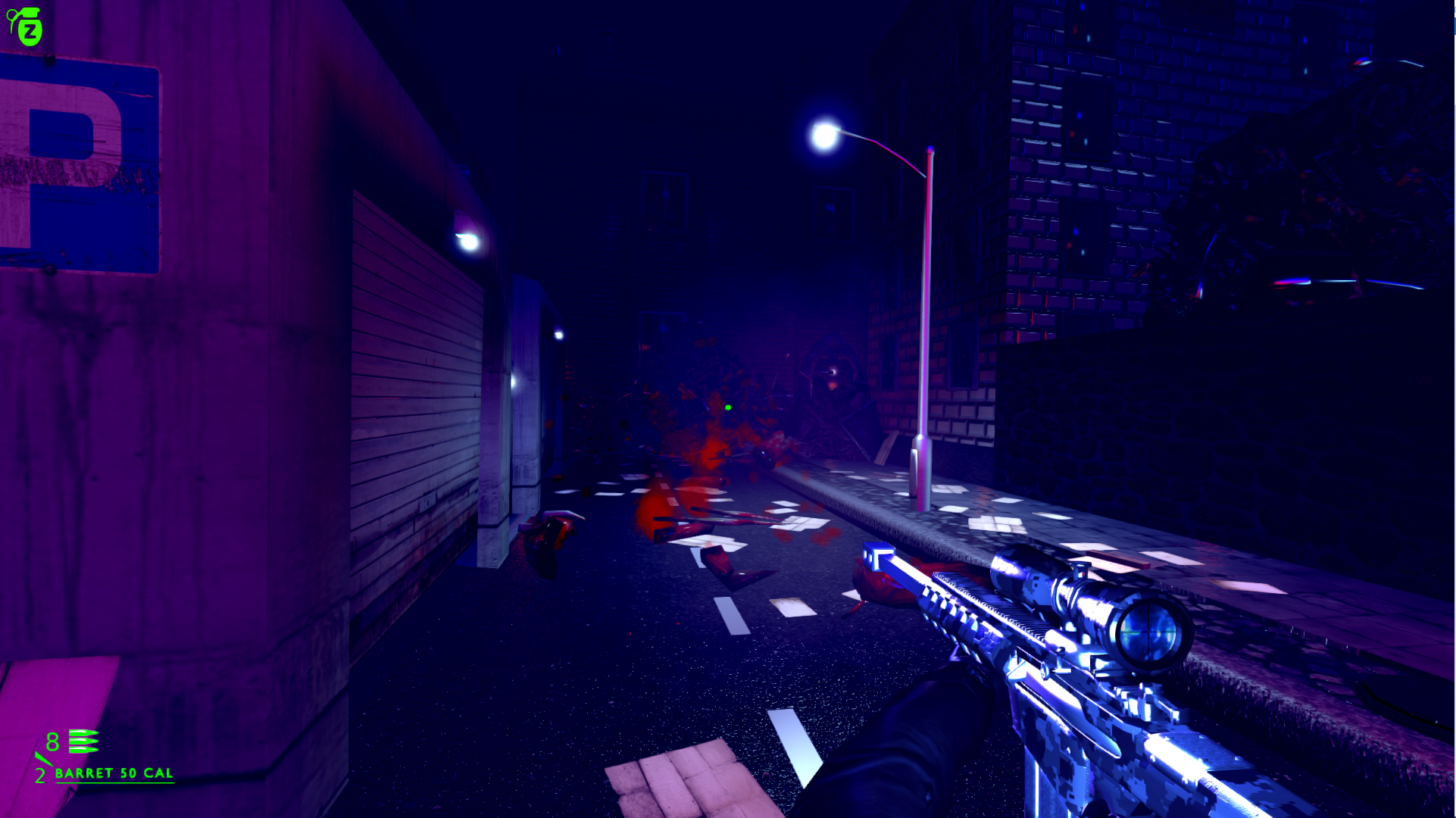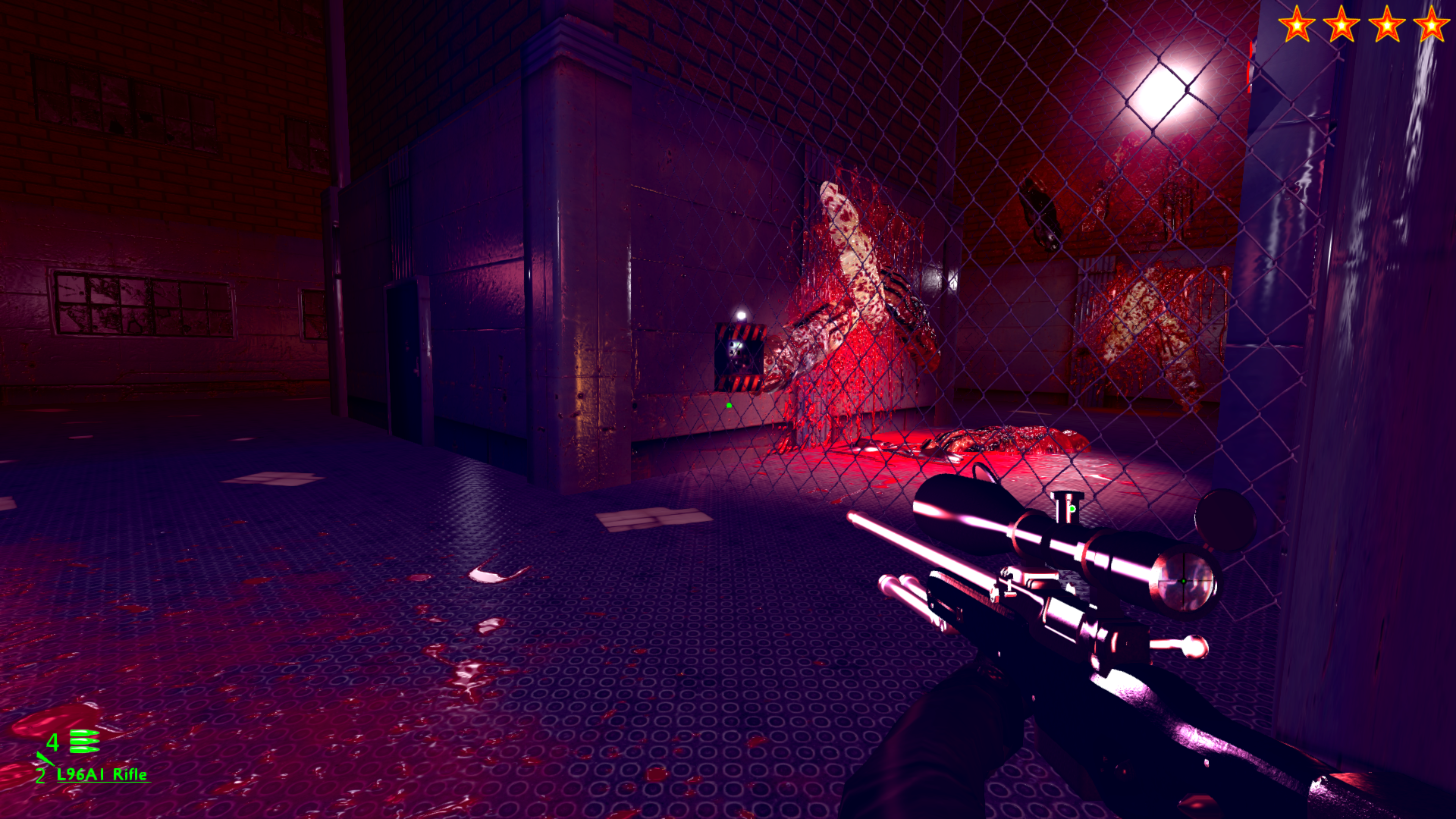 *GORE & BLOOD! New Dynamic Blood are added to the game and it looks very good! When the Mutants Explode the blood will follow the flying Mutant Limbs! The only problem with this are the performance decrease but I make sure to add a "REMOVE DYNAMIC BLOOD" Option when the game is Released! Also added Normal Map on the static blood effects on all maps! :)
*COMPLETE MOVEMENT REMAKE! I have now updated the old player movements and replaced it with "Servo Motion"! Now the player have alot better Collisions against walls and also are moving alot smoother. Jumping Collisions are also changed to the better! :)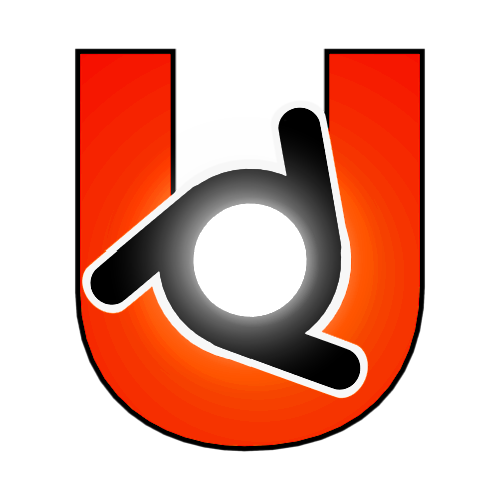 *ENGINE UPDATE! Dead End 3 are now using UPBGE 2.5! That will make this game alot smoother than before and also the problem some people had with the Mutants & Player falling through map should be 99.99% gone now!
*DOORS! Now the garage doors in Warehouse Levels are fully Completed!
*BUGFIXES & MORE! Changed the gravity of the game to a higher value to make the player jump more realistic and also mutant explosion more realistic. Dragunov also now works on Level 1! Also made so the player get less ammo from supply creates, the reason why is to make the game harder and make sure the player is using it more carefully, also to make the Sword backup more used in some situations.
IN PROGRESS:
ARSENAL & BUGFIXING! Right now you cannot switch Weapons in the Arsenal, I will fix that so it works, also the L96A1 & Dragunov works on only level 1 when starting with those weapons, I must fix that aswell and maby make so the support crates only drops ammo or grenades when a new starter gun is picked, we'll see. Some Mods need to be fixed aswell!
DRAGUNOV! Yes, it may seems like it are working but I still have to make some more updates on it to work as well as the other weapons. Hopefully it wont be taking too long! :)
GAME FREEZES IN LOADINGSCREENS! The problem here is the Engine I would say, I have not found a 100% working solution to this because when the Levels are switched UPBGE seems to load everything at the same time, I am going to atleast try to fix it so people dont think the game is crashing everytime the Levels switches! :)
COMPLETE THE STORY! Make sense right? More Levels, Cutscenes, Boss battle and maby add a new Enemy aswell! :D
SUPPORT...
This game project by Sharing to your budds or online, would be really glad if you did and helps me out more than you think.
Tell me what I can improve in my games:
Check my videos out on youtube:
Support me on Patreon:
Patreon.com ❤️
My Official Website:
NOW...
I'm gonna relax for 5 minutes...
Peace! :D
//RednapDeveloper