In the last two weeks we made some new assets and textures to dress the levels. We got bored with the all white background and we wanted to add some variety to the levels. Most of the environment will remain white but we will have some textured areas at the center of the levels. Here are two examples of textures we are working on.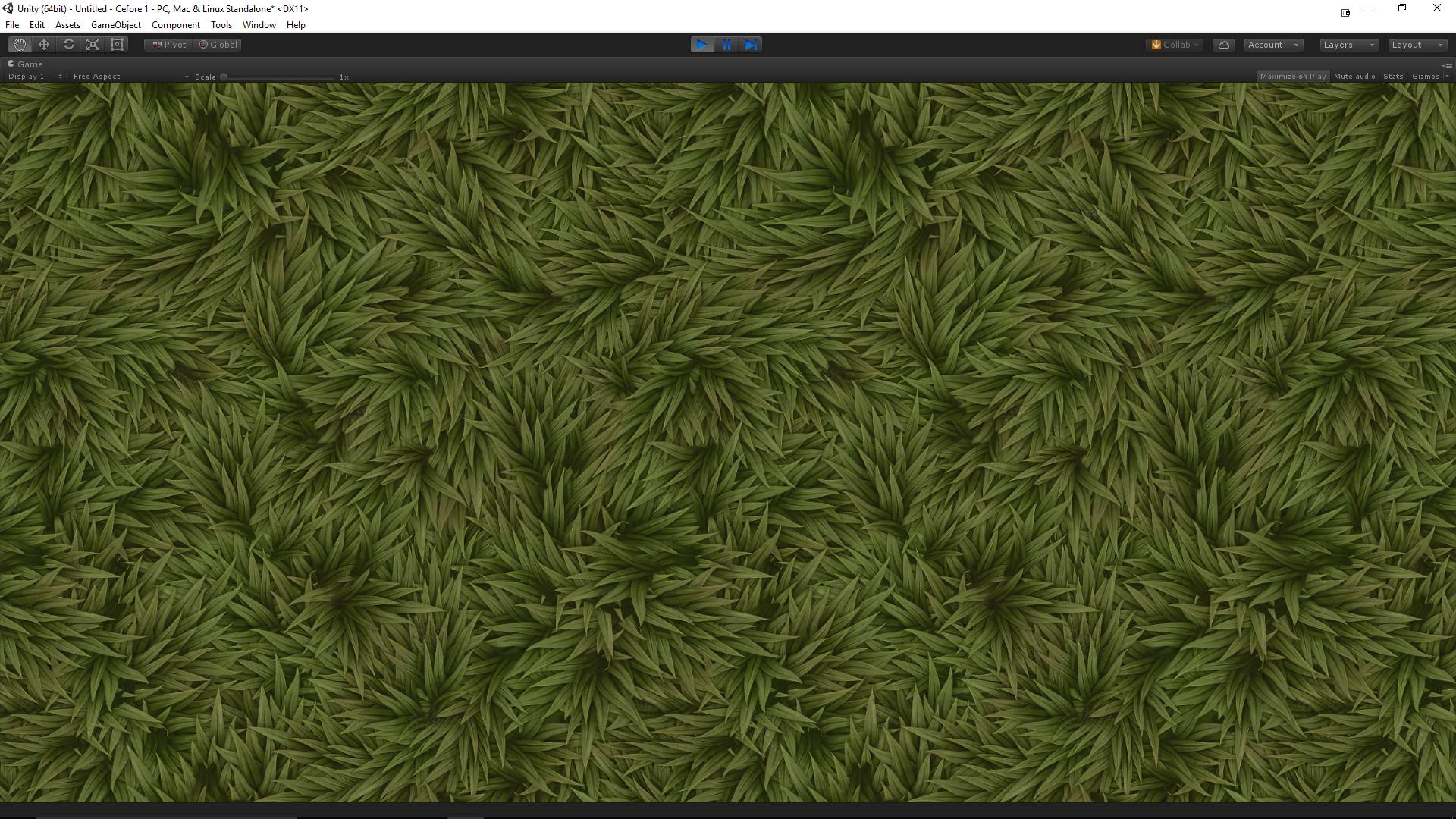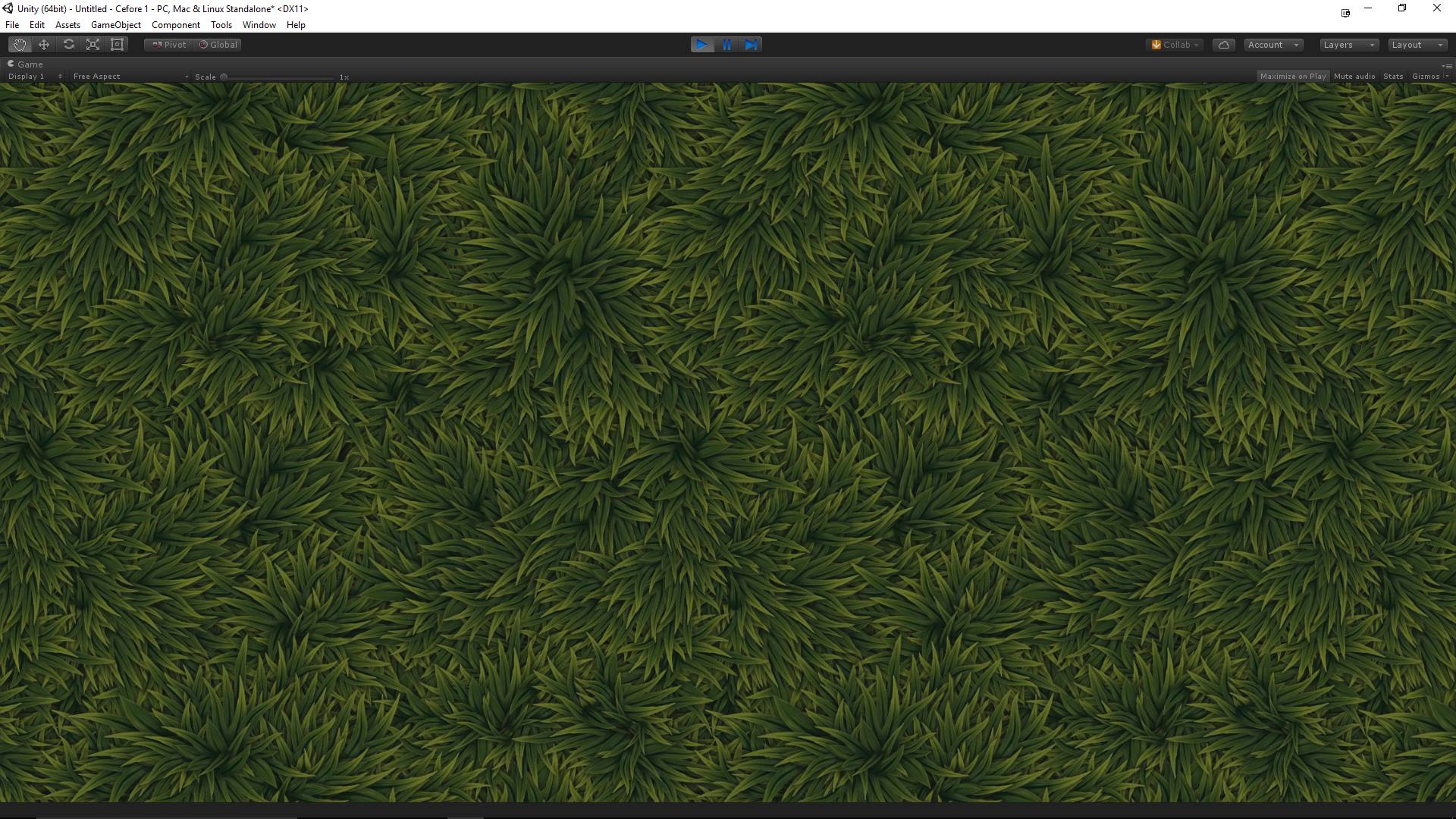 We also wanted to have more assets to place around so we started by modeling these rocks.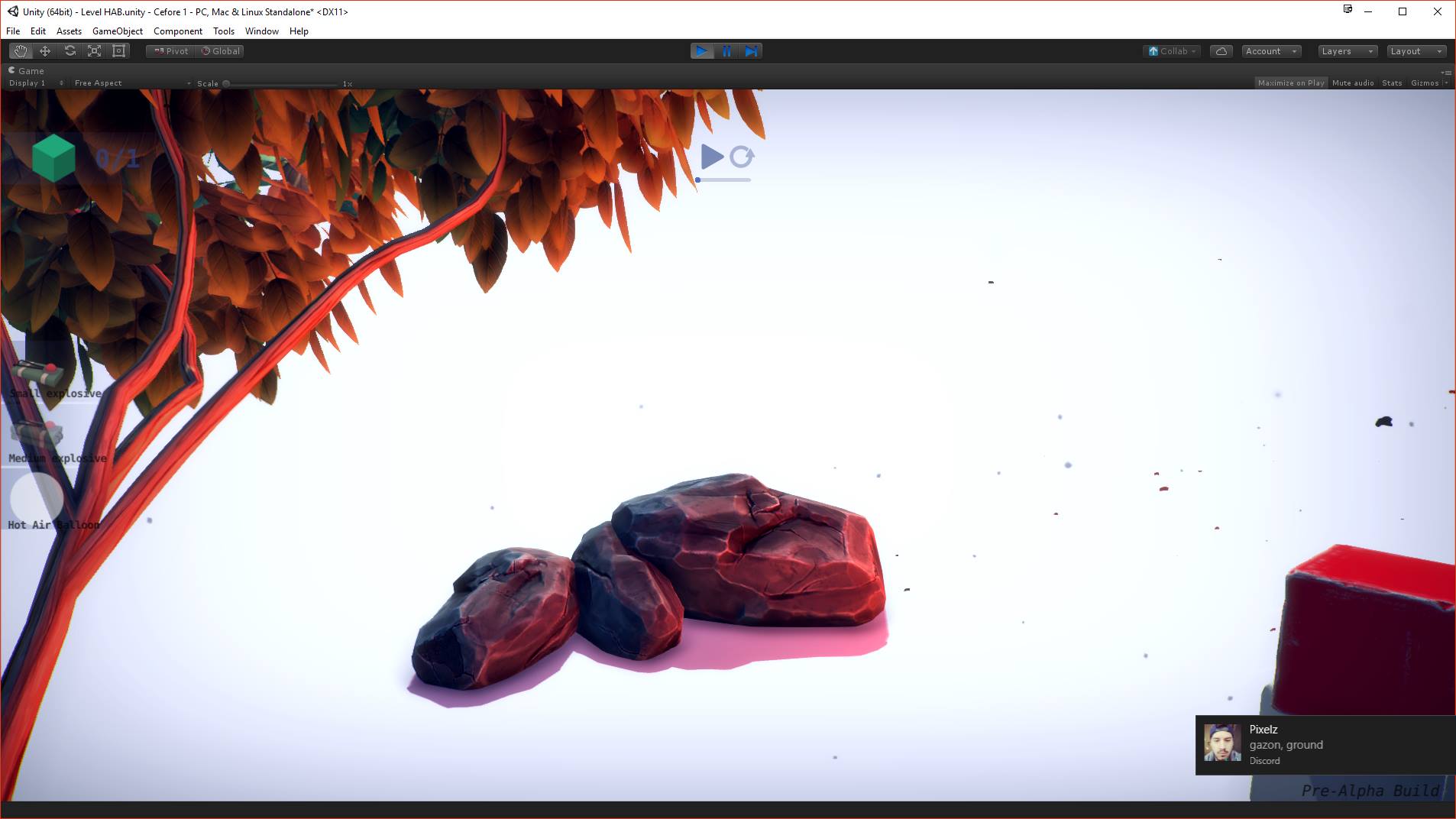 ---
Rocket mechanic

One thing that was added this week is the Rocket. This is a new tool that we wanted so the player could potentially decide to move something in a more precise direction than by placing a bomb. The Rocket will burst for 5 seconds before it stops. Here is an awful example of what you could do with Rockets.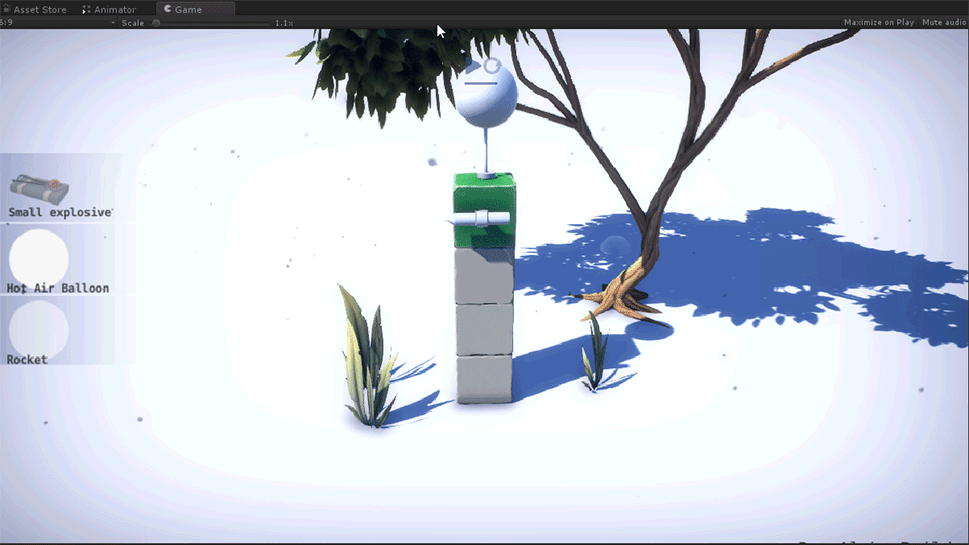 ---
Rotation tool

Another thing that we started working on during the past weeks is a rotation tool. That will help the player make sure he can rotate most of the tools available to him so he can precisely aim them in a specific direction. It is still a work in progress but here is a image showing it off.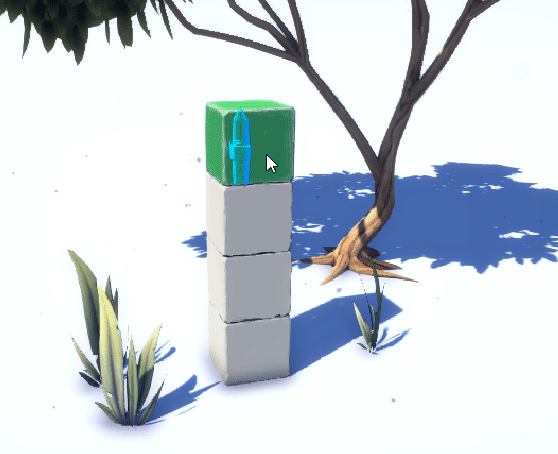 I (Raph) spent to much time trying to make a perfect rotation tool where the angle of rotation would follow the cursor position, I could never do it. After like 2 full days of work I decided to do something simple that takes the mouse movements and just rotate relatively.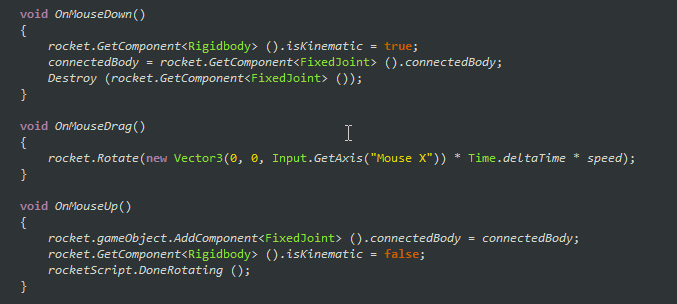 As usual, thanks for reading. You can follow the development more at :