New foliage (By Chucky)
We added some new foliage that we will be able to use to dress up the levels. After the playtest night and Dreamhack Canada, it was clear that the players enjoyed The minimal design and feel of the game. We are not moving away from this aesthetic but we wanted to have a wider visual variety in the levels and more assets to play with. Here is a tree we modeled last week.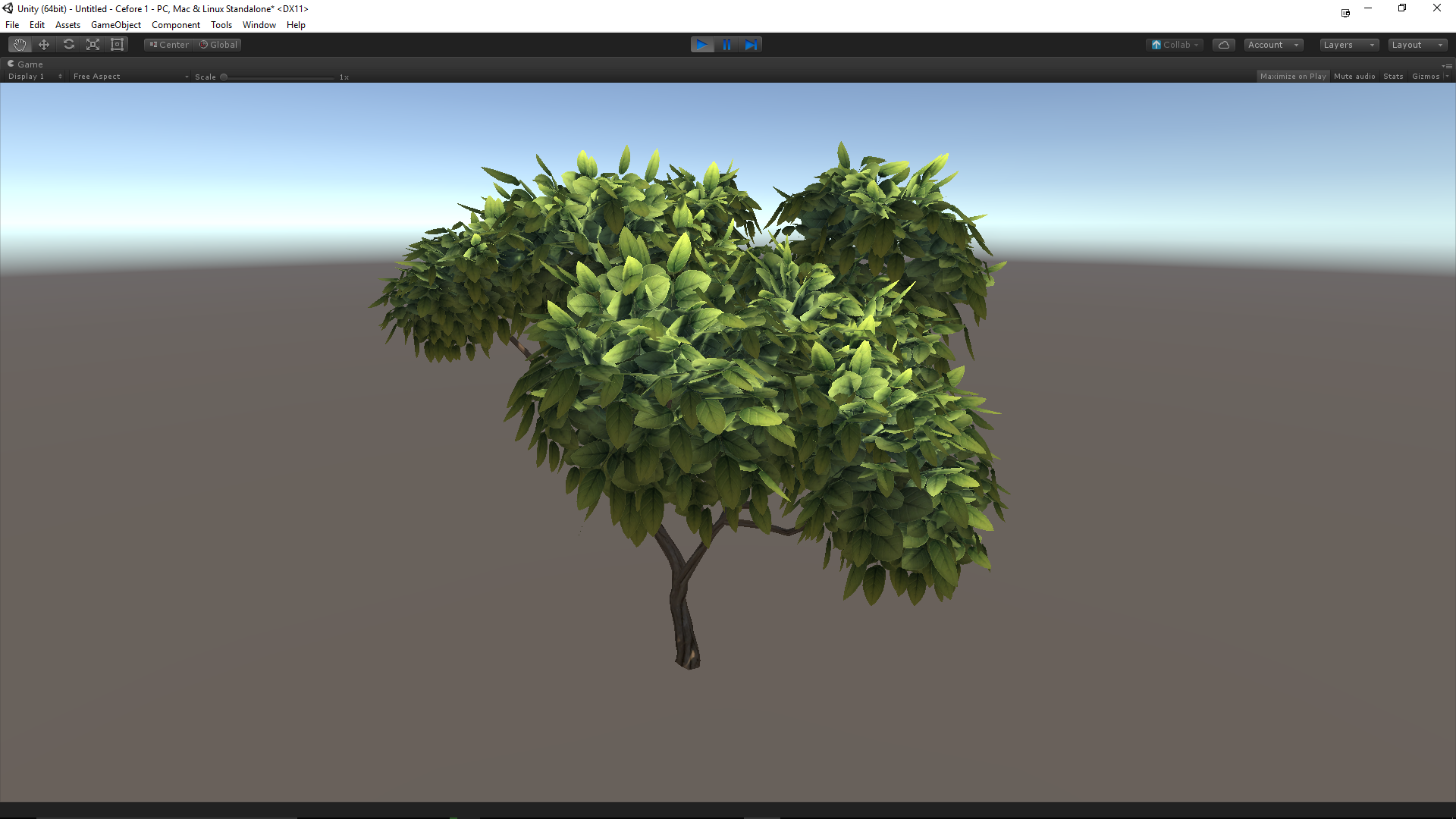 The explosive charges now emit light when they explode.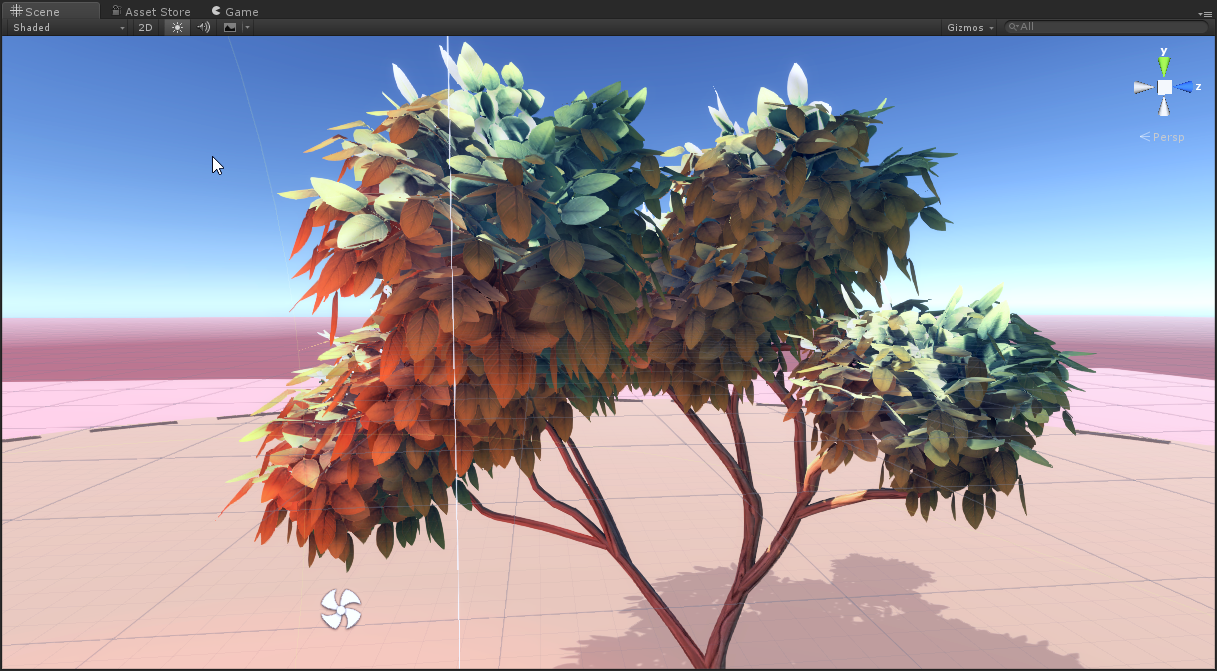 ---
New Explosions! (By Raph)
Last week, Chucky told me at some point that if one thing was annoying him, it would be the VFX that we had in the game at that moment. The famous "BANG" was in fact annoying for many reasons. First, it didn't quite suit our artistic vision of the game. Second, it was hiding so much on screen when exploding. The day after Chucky expressed himself, I secretly started working on some prototype for the explosion effect. Here are some snaps of my work in progress.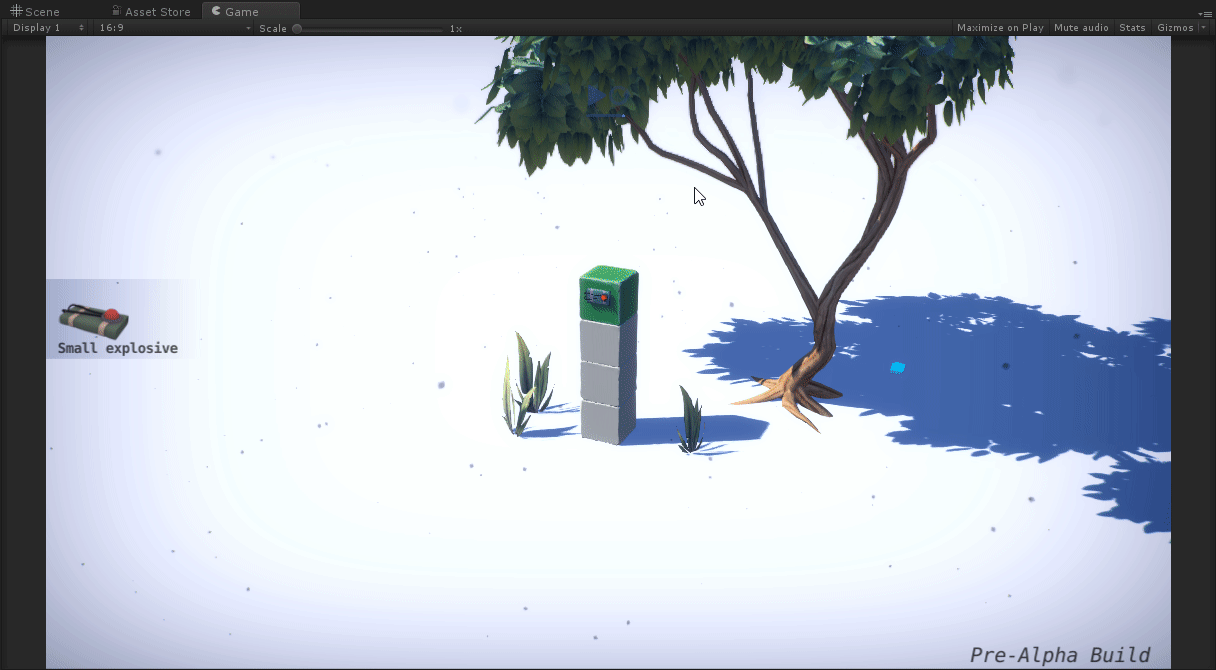 What you see there is actually a 3D mesh that is getting tessellated and animated when the explosion happens. It also has an animated shader on it that goes from a bring yellow to a darker red then fades into black like smoke. I added some particles at the same time to add a little bit more impact and try to hide the mesh when it disappears.
---
More ingredients (By Raph)
Another thing that I worked on in the past two weeks are several ingredients or mechanics that we are currently testing. My design vision for that game is really to let the player be creative and have a variety of tools they can use to solve one puzzle. I want every level to be done different ways by different players. Before we had the "Small bomb, Medium and Big". I added a "Hot air balloon", some "Side panels" and a "Tension cable", for now. The "Hot air balloon" lets you lift some objects. It has a hook and a certain lifting force. After 5 seconds (for now) it blows up and whatever was attached to it falls back down.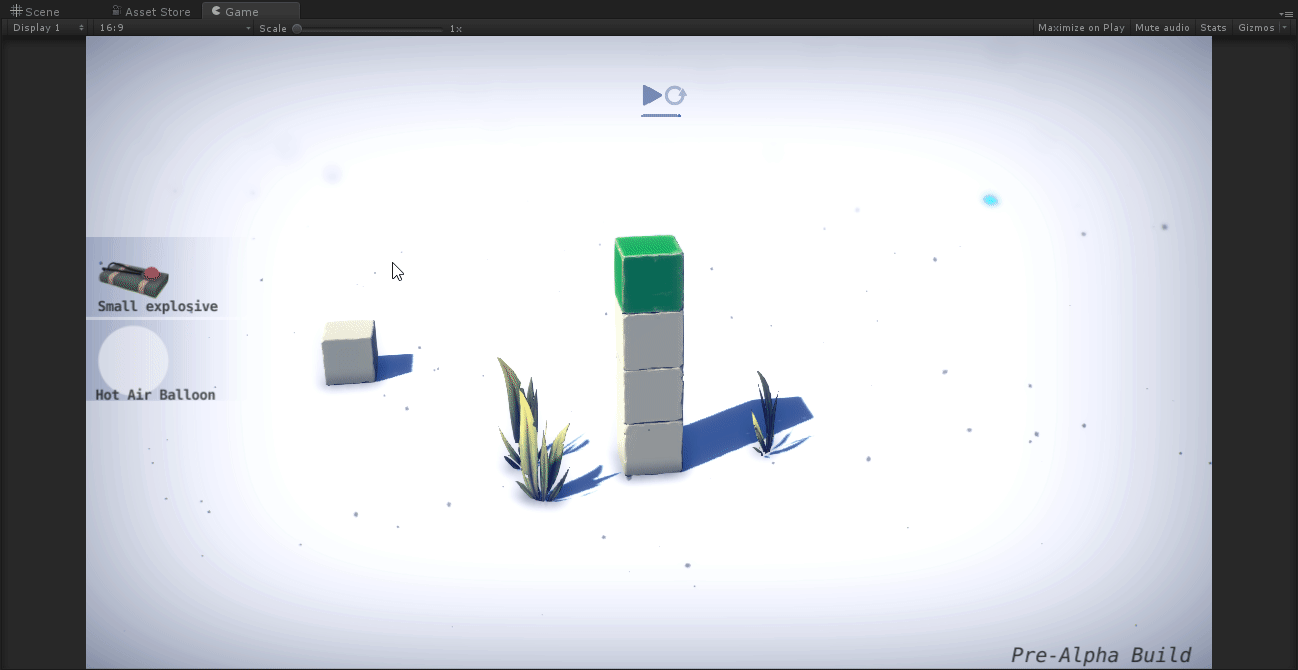 The side panels let you attach them on water surface of your choice. It will then attach whatever is touching that panel to it. There is currently a "Wooden panel" and a "Metal panel". They both have a resistance and a mass. If you attach something with wood. It is going to be lighter but will break more easily. The metal is obviously heavier but more resistant.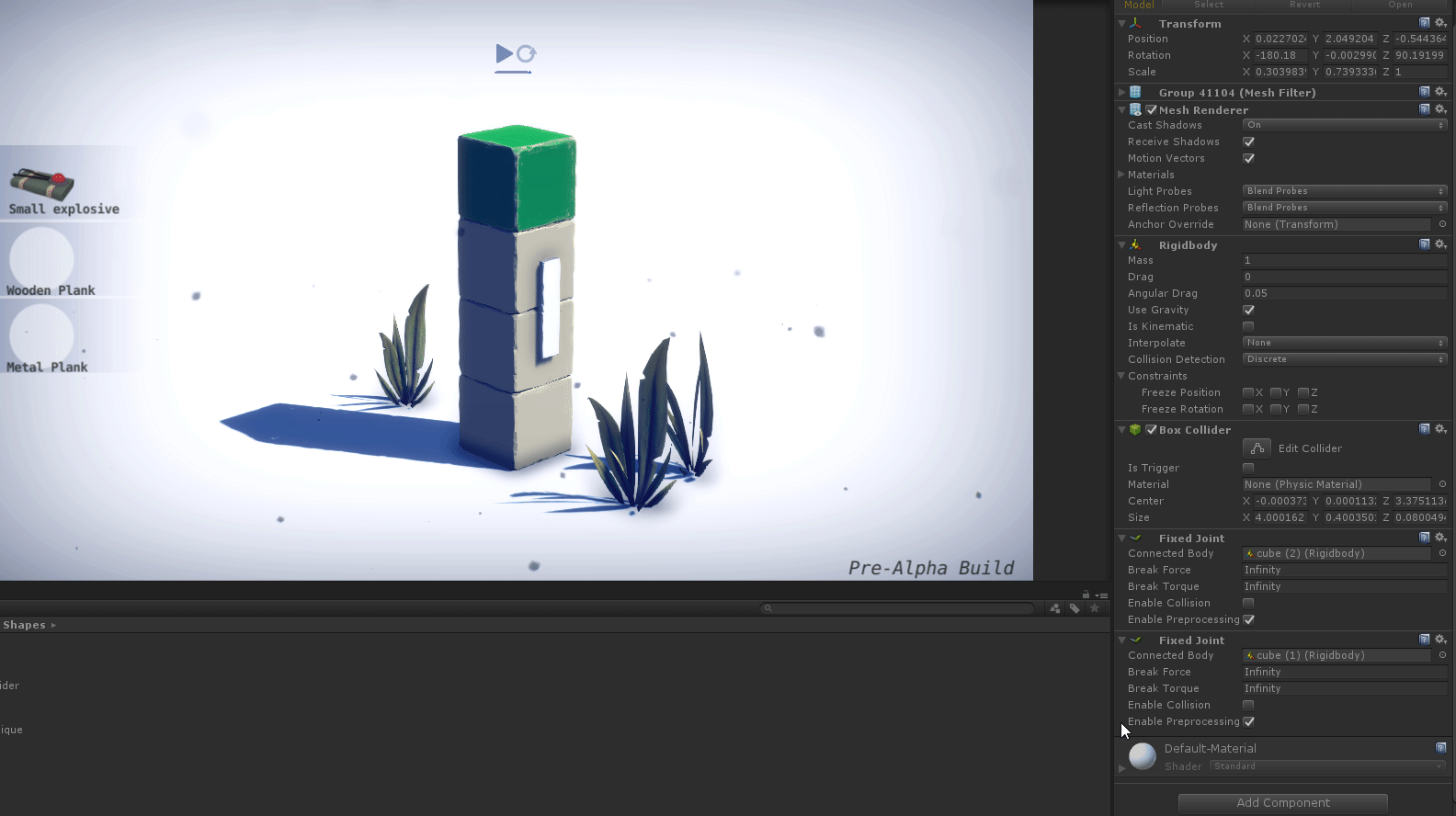 The "Tension cable" is currently a work in progress. It lets you attach by a cable two objects of your choice. That is good if you want to make sure an object doesn't fly away for example. Screenshots and GIFS for the cables will be in the next blog in two weeks from now.

Hope you enjoyed and stay tuned for next blog Sunday in two weeks from now.
ps: Thank you for making us go in the top 100 on IndieDB. We need to keep it up!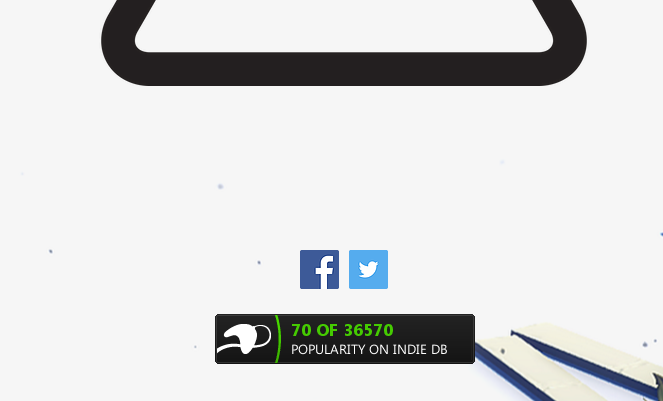 As usual, thanks for reading. You can follow the development more at :
Facebook
Twitter
www.playcefore.com