Beside of controls/gameplay tuning I'm working on graphics and HUD (Head-Up Display - things like scores and powermeters).After of long prototyping I think it will be perfect HUD for everyone...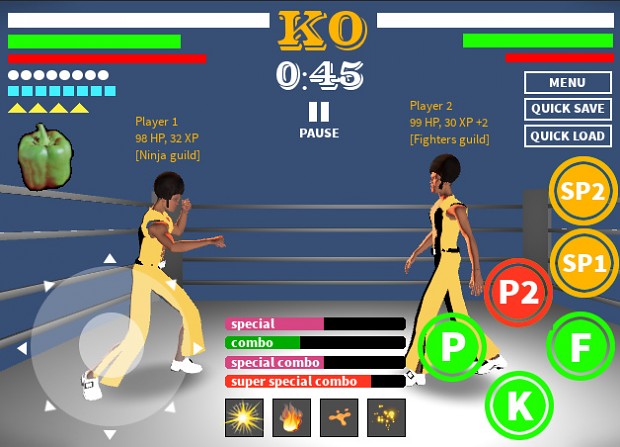 Oh well... maybe not ;) Actually I'm missing the experience from game's intros and movies. Usually intro is great but game looks poor. It's not about quality or (pre)rendering anymore, because modern hardware can handle a lot of details. It's about magic. That magic from intro disapears somewhere spoiled by stick camera and covered by HUD. Thats what I wan't to avoid in the Blaxploited. I want seamless flow intro-game-cutscenes. Ofcourse I'm realizing there is reason to keep HUD also crazy flying camera can disturb field of view, but it's better to be closer to ideal than farther. Perfect HUD is no HUD at all and camera can be a tool for control of action.
Meanwhile also I'm working on graphics and still I need to go trough many styles to find the final one. At this moment I'm completing pallete of colors from 70's comics and posters, I'll see soon how it goes.