Hello all, I am one of the two people that make up the indie studio Fair Weather Studios. We would like to introduce all of you to our first project: Bladestar.
With Bladestar we wanted to make a game that used modern game mechanics but still had the feel of really old school shooters, more like Galaga or Space Invaders than anything bullet hell. Also, even though we were an indie development studio, we wanted the project to feel as polished as possible. And after almost a year of hard work we think you will enjoy the result.
Goals
Our number one priority was to ensure smooth controls. While good control is important in almost every game, in a reflex oriented game environment every success and death needs to feel earned. We spent a large portion of the early development cycle testing and retesting the control scheme until we got it so it felt right to all of our testers, and worked equally well with a gamepad or with the keyboard. For a player to feel in control you need to give them a good control scheme. On the bright side, our feedback since launch has been overwhelmingly positive regarding the controls, so all the hard work perfecting this paid off.

Our second goal was variety. We wanted to be sure that the game was not an exercise in memorization that you could play with your eyes closed. This meant a series of unique procedural generation systems to dynamically create the enemies on every level. In addition we wanted each overall world to feel unique. We wanted the player to learn enemy patterns as they progressed, so we made sure that later worlds had a mix of new enemies as well as units from earlier levels that would be more familiar. This allowed us to give each world, or set of 10 levels a unique character, while still allowing us to generate a unique experience on each play through. Combined with the solid controls above, the player is really rewarded for their skill as they play as the challenges stay fresh.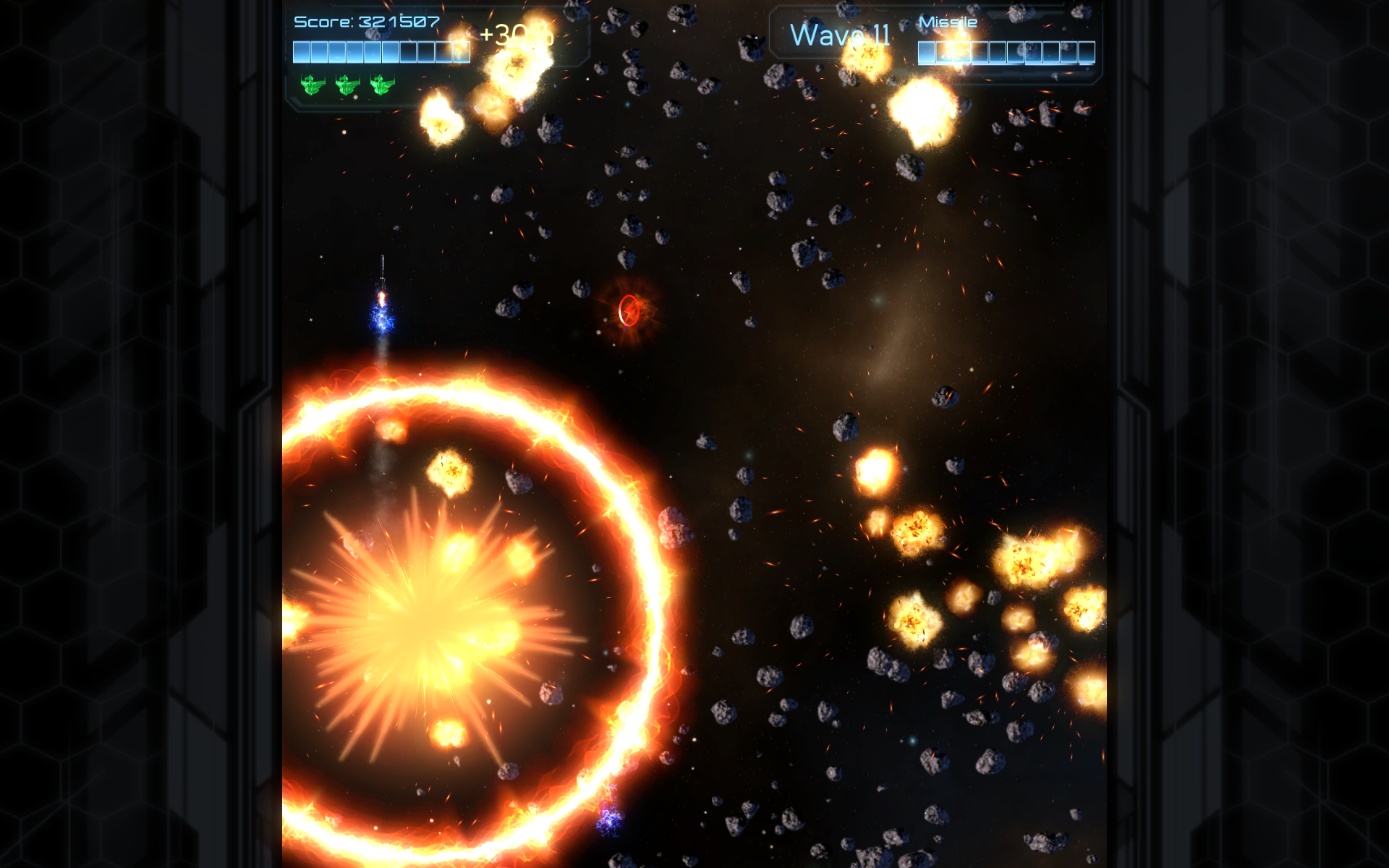 Finally, we wanted to create a cinematic feel. As a small studio this was probably the most difficult task. There are three CGI movies in the game (the trailer and two different endings) which were all done in house. Our artists worked very hard to ensure that the effects were bombastic and polished, that the whole thing felt like you were a fighter in a space opera. We spent a considerable amount of money to get professional voice actors to voice the story portion of the game.
Everyone is always proud of their work. In the end I believe we met our goals with this project. We did not re-invent the shooter genre, nor did we intend to. But we did create a solid, slick experience with a throwback feel.
Just the begining
We don't plan on Bladestar being a stand alone title. Since the release we have been hard at work at a strategy game sequel set in the same universe. With luck we can continue to expand the experience for everyone.
Visit our website to see more: