Hi everyone,
So what is Black Night City?
Black Night City is a Top-Down Shooter mainly inspired by Hotline Miami (for the Gameplay) and Sin City (for the art design). It's a kind of "Die & Retry" game with a high level of difficulty.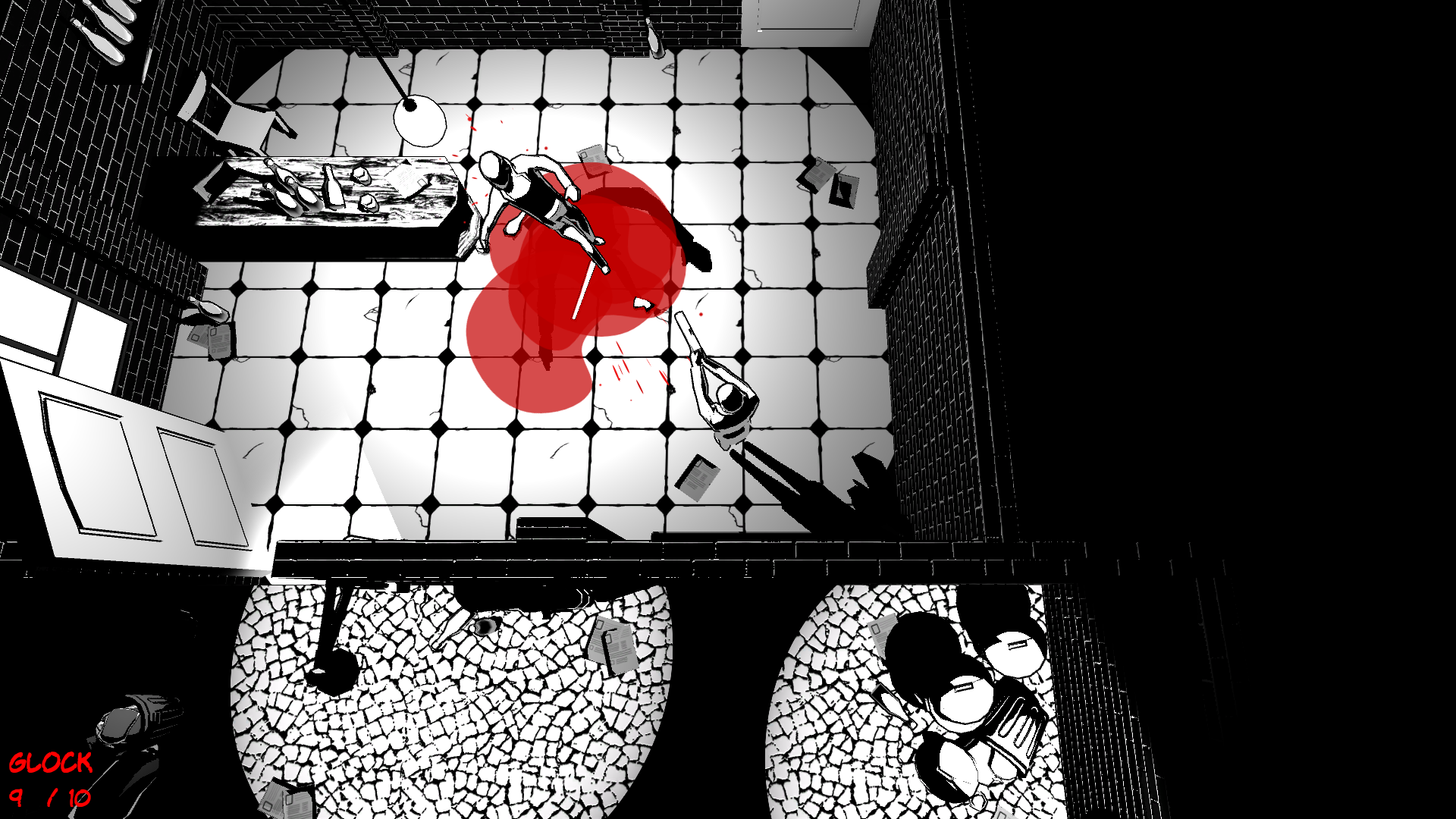 Tell me more about the background
Black Night City takes place in a city of gangsters and crimes governed by corrupt politicians and an influential gangster called Dimitri Poskov.
The player will play 3 characters through 3 chapters.
Joey, ex-police officer who do not trust on justice anymore.
Bruce, drunkard and a brawler.
Tony, hitman.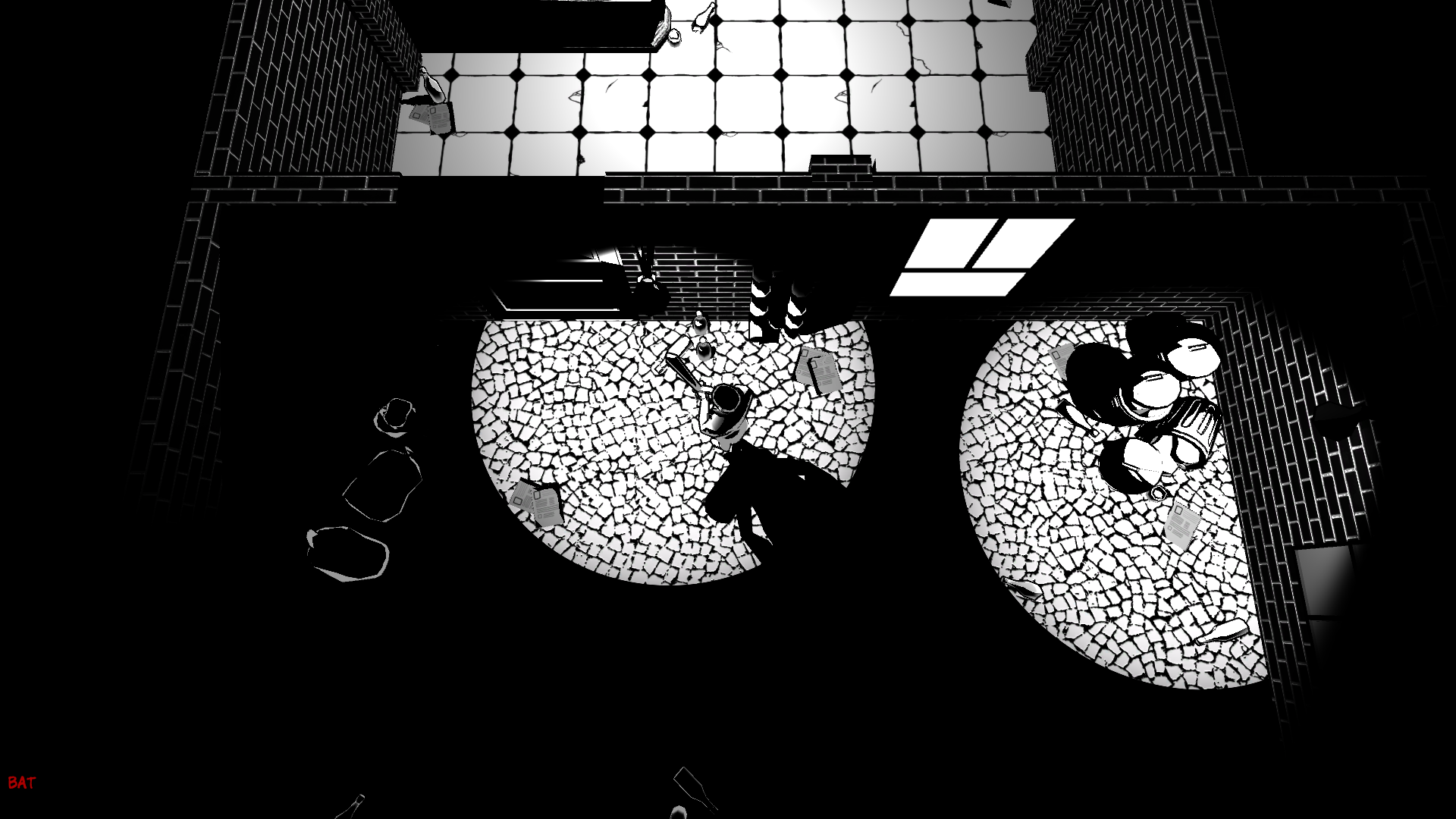 Ok, so what about the Gameplay ?
It's a classical Top-Down shooter. The player must kill every gangsters to finish the level. No health bar, no weapon selection, you takes a bullet and you die, same for enemies and you can hold one weapon only.

Everything is fast. You run fast, enemies runs fast, guns shoot fast. You have to be quick and accurate or you die. But be careful, enemies hear your shots. If you shoot close to an enemy, he'll immediately attack you, so be quiet as possible and use melee weapons more than guns.
There will be a scoring system. Depending on how the player will kill the gangsters, he will receive more or less point.

The player will play 3 characters during the different level of the game. The player will play one character per chapter. Each character will have his own story and one special ability.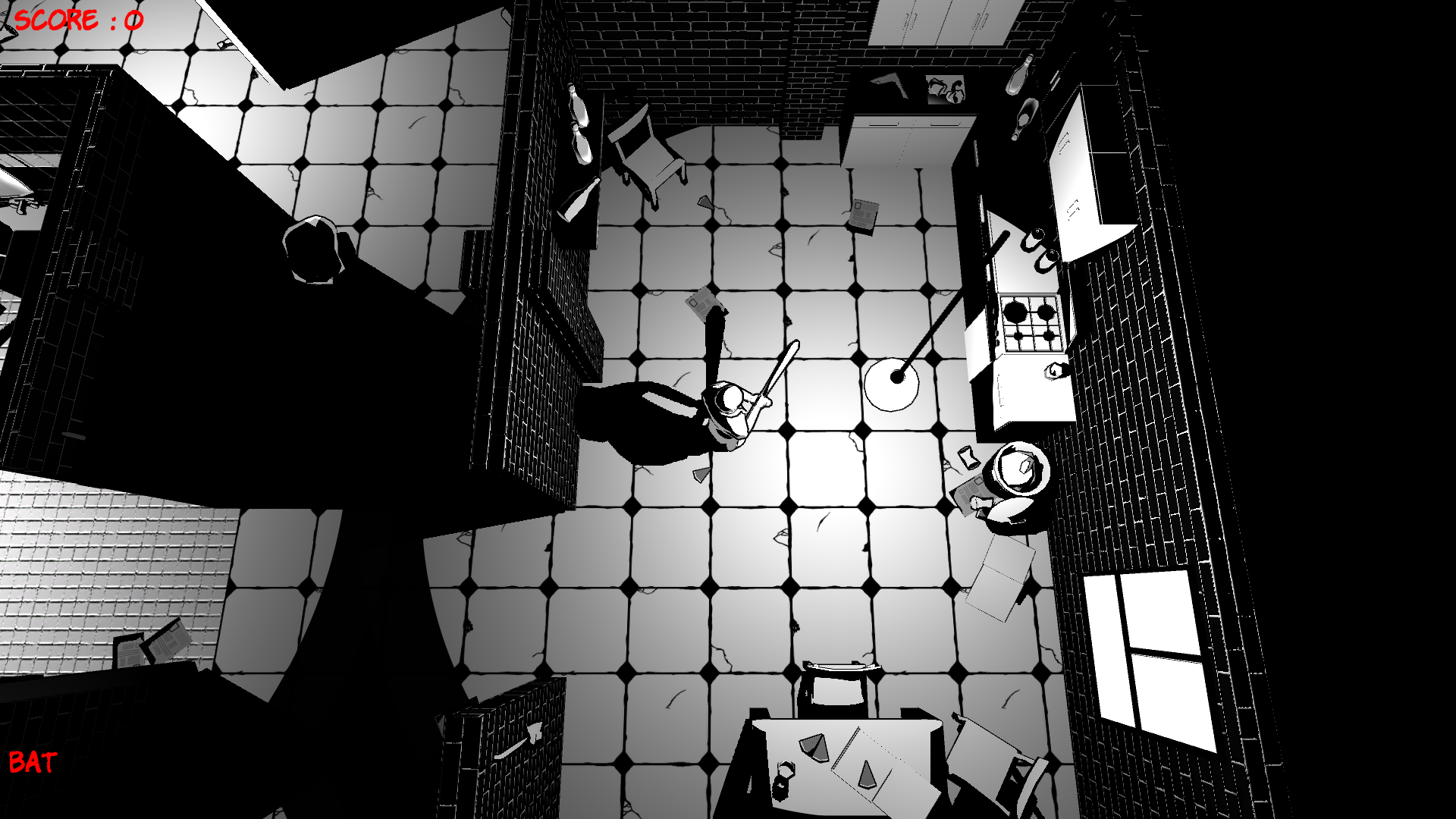 Other informations ?
Yes, everything i said may change. Black Night City is under development in a very early stage so the gameplay may change at anytime. I have a lot of ideas for Black Night City, but i don't know which i'll put in the game.
Stay in touch to have more informations related to the development of Black Night City