Here is a 60 second gameplay trailer, via Road Redemption's kickstarter page: Kickstarter.com
After a lot of deliberation, we've chosen the concept cycle D-3X70 as the backer-exclusive reward for the CUSTOM CHOPPER DIGITAL TIER, the CUSTOM CHOPPER TIER, and other higher tiers.
While we were originally planning to go with a design inspired by a Harley-Davidson chopper, we thought this was so damn badass that we couldn't pass it up.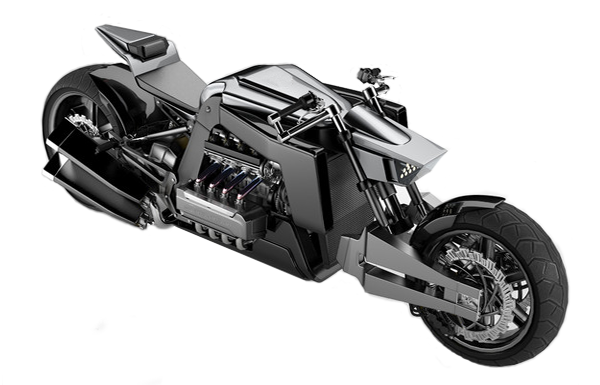 The D-3X70 has a billet aluminum body on a steel frame, a blazing fast 8.2liter V8 engine, and retractable hydraulic handlebars. It's incredibly unique look makes it stand out from all other bikes in both the singleplayer and multiplayer game.
The D-3X70 is a reward for backers only, and will never be included in any of Road Redemption's post-release content updates.
We'd like to thank you all again for the amazing amount of support and suggestions. Please keep sharing Road Redemption on facebook and twitter. Thank you.
Road Redemption Quickshare link: Bit.ly