All Hand Hoy!
it's us again with new news about the best pirate cat on the ocean. We hereby announce big news!
We are now in the final phase of our development and want to let you know that we already have a playable alpha which we might even be able to share with you next week. In this, our final level is not yet implemented.
You can see the plan for this one here! However, this is only a basic framework.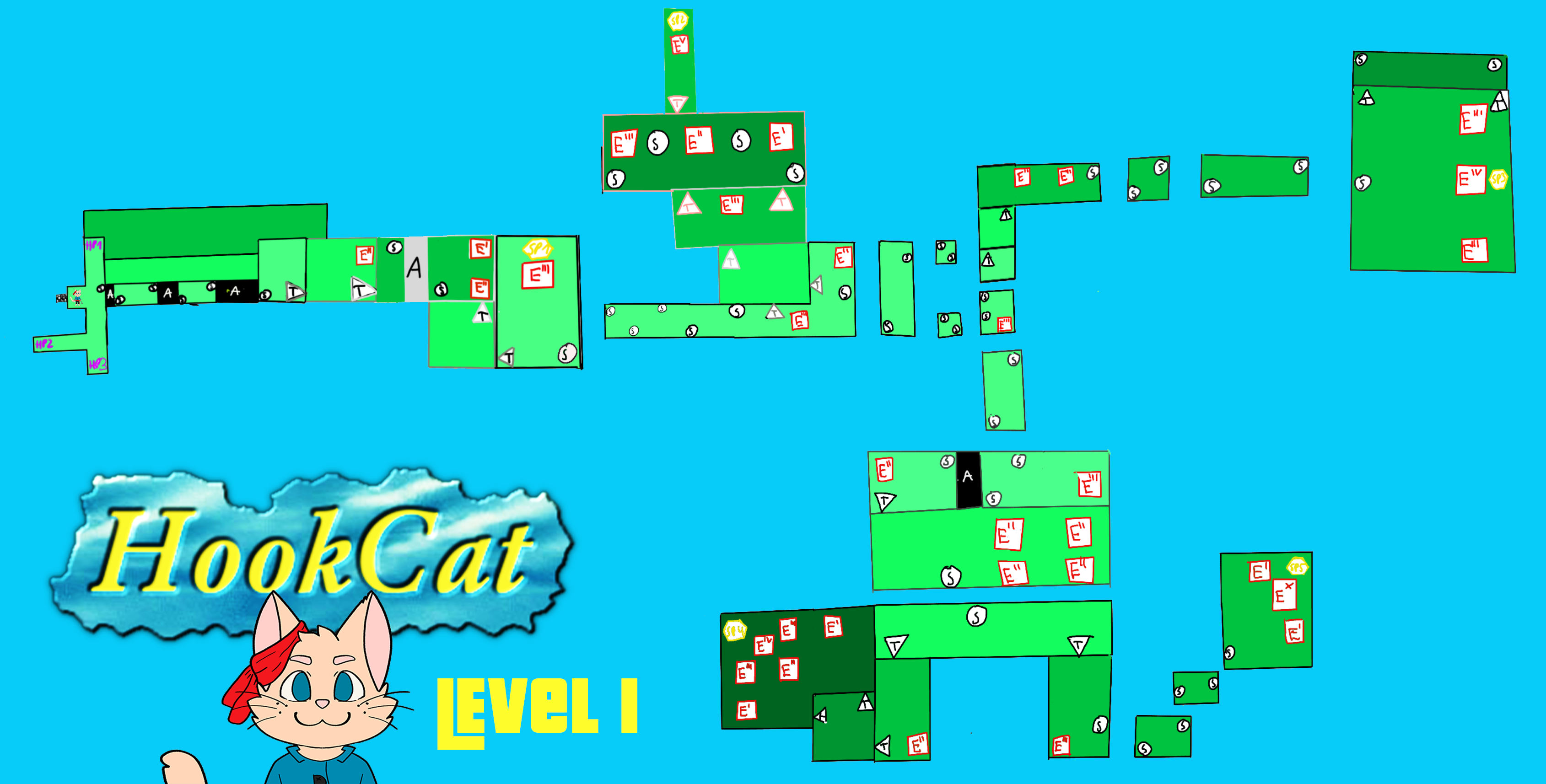 Maybe you're not quite sure what the individual symbols are all about. You can then see this in the final game. We put a lot of emphasis here that players can easily understand our game and learn all the mechanics at the beginning of the level. The level can be freely explored and you can collect the collectibles in any order. How fast can you complete the level? Soon you can find out and master the mechanics.
Even if we can't share the game with you we can still show you a video with some gameplay:
In the further development we will now take care of adding the level and making everything look a little nicer. There is already some news in this regard! Last time we introduced you to our character and with it his different designs.
We have now experimented a bit and even tried other color combinations for our design: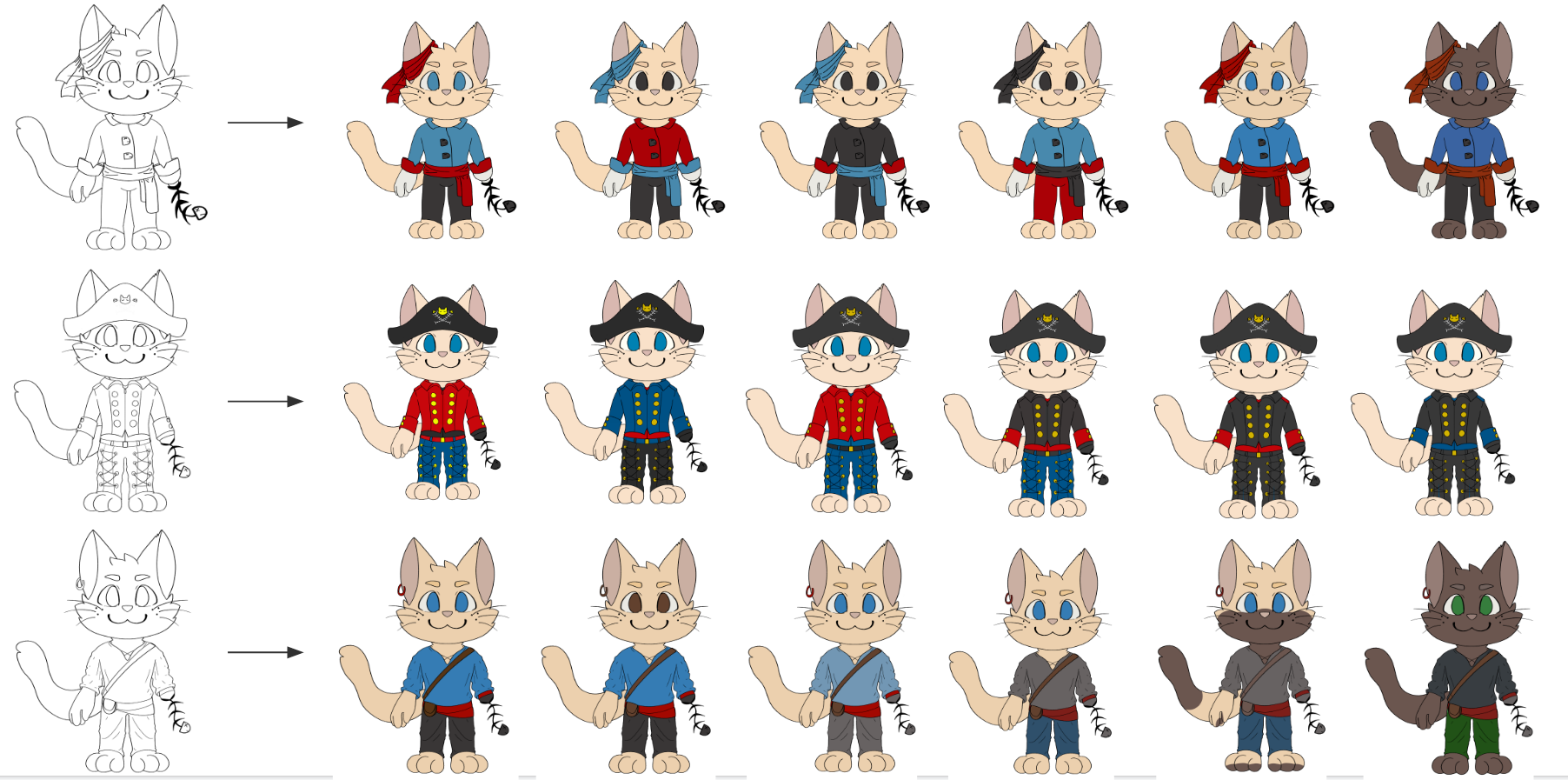 Also our game looks now very different with the new design: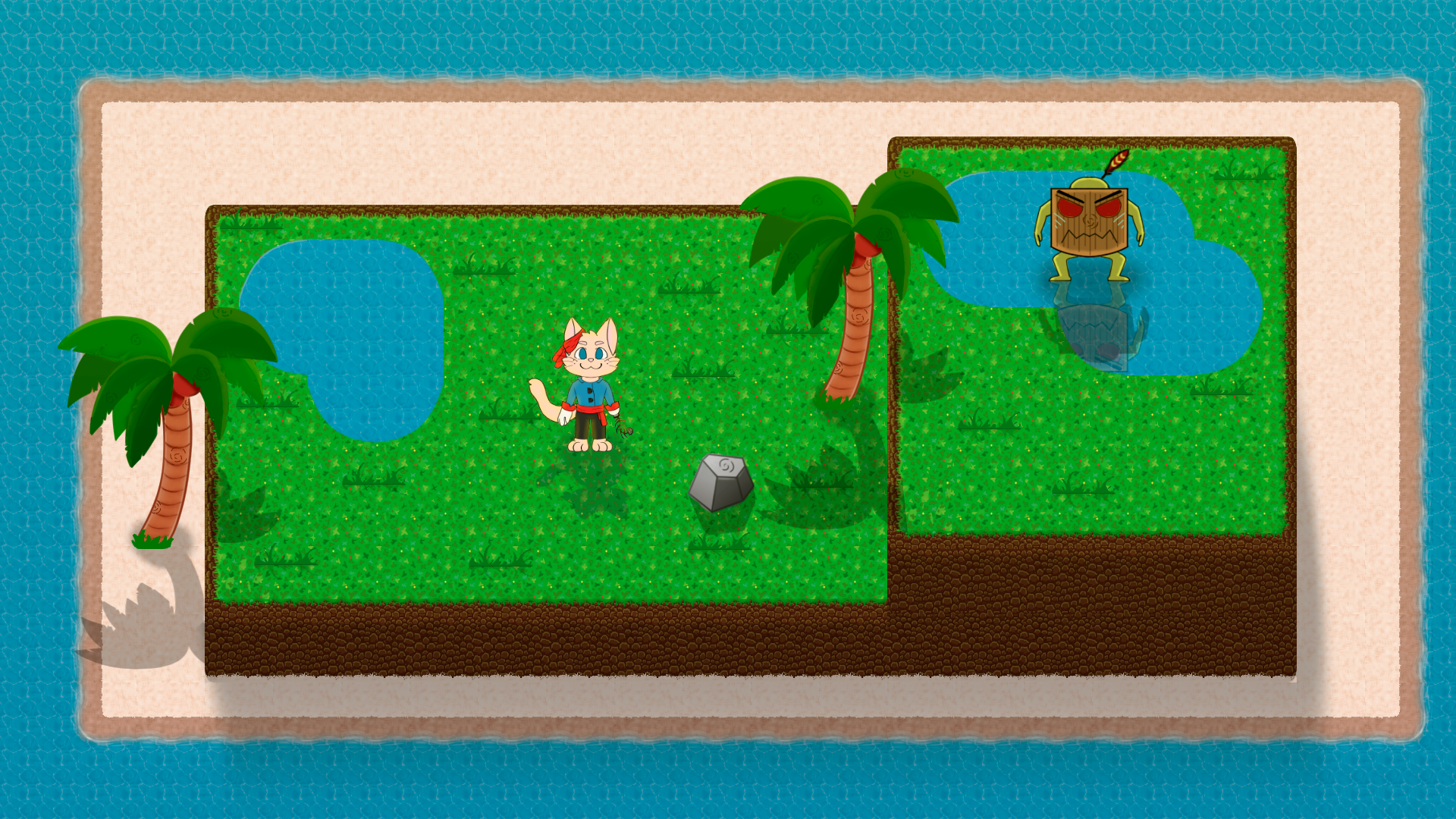 We were working on improving the tiles and the trees very much! Also we included a new enemy mechanic we will explain next week! How do you like our new designs? 😸

That's it for this week. Our game will be ready soon, so stay tuned! We are looking forward to delivering a good game to you guys!😼🪝